Still in beta! You can also browse all toolkits, and check out this blog post for more information about how we're organizing toolkits into types and disciplines.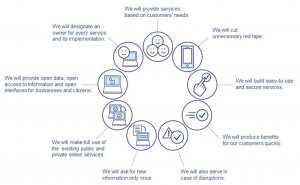 Established in 2016, these 9 principles provide guidelines for information sharing and interfaces, operating models, rapid service development and preparedness within the Finnish government and beyond.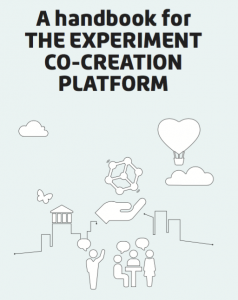 The Experiment Co-Creation Platform (ECP) is a model for collaboration and experimenting dedicated in delivering sustainable solutions to wicked urban problems.
The ECP model was developed and prototyped by Demos Helsinki. In the model, cities, higher education institutions and non-academic collaborators such as companies and foundations together define a desirable shared vision to work towards to as well as identify the challenges preventing the vision from happening. Research-based teams develop their research and solutions to the identified challenges through experimenting in a real-life urban setting and support from experts of various fields. The goal is to increase teams' technology readiness level (TRL) from TRL4 "technology validated in a lab" to TRL5 "technology validated in a relevant environment" and create a premise for feasible, scalable solutions that work in practice.
The resource provides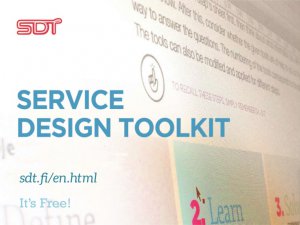 A guided introduction to 14 common service design tools, such as empathy maps, personas, and customer journeys. They are organised by the publisher's methodology: Define, Learn, Solve, Test. Toolkit. The publisher offers a suggested path through the tools but the publisher suggests that each can be used on their own. The toolkit is available via website in exchange for your email address.