Still in beta! You can also browse all toolkits, and check out this blog post for more information about how we're organizing toolkits into types and disciplines.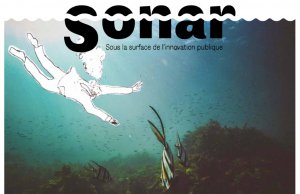 A tool to help cities and public administrations better orient and diagnose themselves regarding their innovation profile and maturity.
The tool includes a self-analysis quiz, a map to help navigate concepts and trends and compose your a custom menu. It also includes guidance for setting an innovation strategy.
Sonar comes in the form of a newspaper printed in A2 format that can be used in a group setting . This resource is available in French.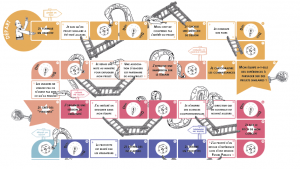 Designed with the assistance of the CNFPT and the DGAFP, this game is inspired by "Chutes & Ladders": a board game where the team must realize the major stages of their project, and sometimes encounters ladders (these "little miracles" that win several boxes at once) and chutes (these pitfalls that push back the project carrier). The resource is in French.