Still in beta! You can also browse all toolkits, and check out this blog post for more information about how we're organizing toolkits into types and disciplines.
Evidence and Resource Library on Public Sector Reform which documents country experiences, good practices and challenges, shares a wide range of information on modalities /methodologies on peer learning, publicises original, empirical research when and where knowledge gaps are identified, and documents and disseminates stories of change. Hundreds of entries are tagged by problem type, theme, and keyword.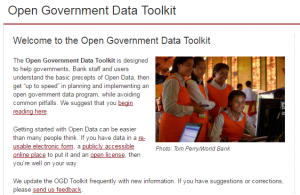 A collection of online guidance and knowledge to assist countries and others in setting up open data strategies and platforms.
The resource is comprised seven sections:
Open Data Essentials, Starting an Open Data Initiative,Technology Options, Demand & Engagement, Supply & Quality of Data, Readiness Assessment Tool, and Technical Assistance and Funding.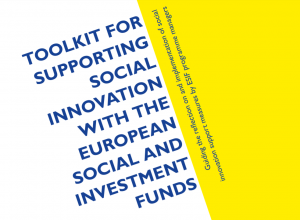 The toolkit's goal is to help actors conceptualize and operationalize their ambitions in terms of supporting social innovation. It contains not only "procedures" but also knowledge concerning social innovation.
The guide was designed to support European Social Fund (or other) funding organisations that want to focus mainly on service innovation (as opposed to systems innovation or internally oriented process innovation). But it also recognizes the idea of broader societal transitions and the need for changes in internal processes as a condition to make externally oriented innovative services tangible.
It contains social innovation background information, principles, strategies, project guidance, capacity building, staffing, and implementation.