Achieving Cross-Border Government Innovation: Surfacing insights and experimenting across borders

Introduction to Cross-Border Government Innovation
The COVID-19 pandemic has shown how the interconnectedness of countries may have made the world more vulnerable to common threats, and has exposed weaknesses in international co-operation. Major challenges are not limited by jurisdictional borders, and demand collective action.
To help answer these questions, OPSI and the UAE Mohammed Bin Rashid Centre for Government Innovation (MBRCGI) have worked in partnership to determine which set of innovative practices can best support collaboration to tackle cross-border issues, including a variety of inputs.

OPSI and the MBRCGI have developed a series of three reports on key modes of cross-border government innovation.
Report 2: Surfacing Insights and Experimenting Across Borders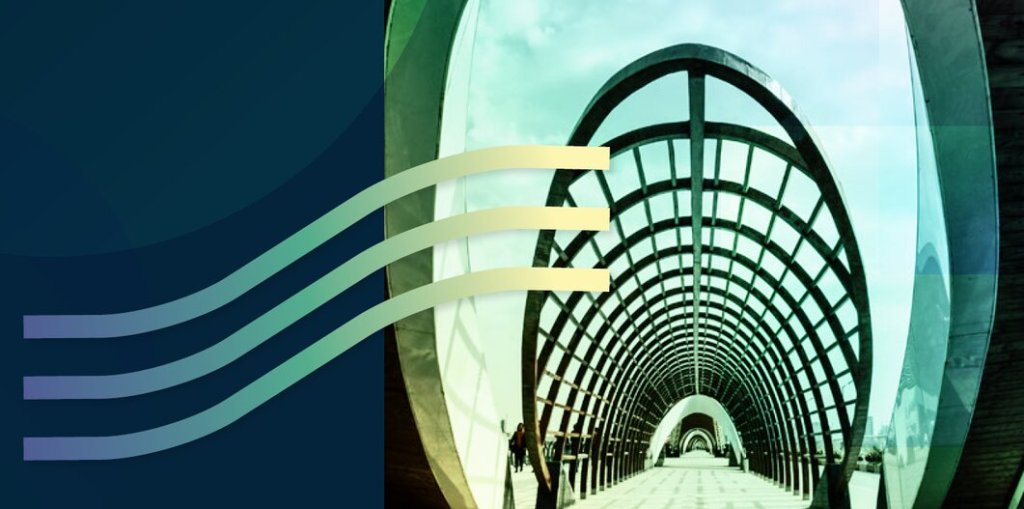 The field of public sector innovation and related fields such as open government have long promoted the building of conduits for ground-up ideas and solutions, such as through democratic decision-making processes and collective intelligence. Likewise, experimentation is a key mode of innovation in governments and is gradually becoming a norm. Ideas and solutions derived from these efforts help government move beyond organisation-centric thinking and make it possible to test ideas in ways that promote learning and help keep risk levels manageable. The success of these efforts within countries and jurisdictions has led governments and their partners to apply similar approaches in cross-border and even global contexts.
Explore the digital story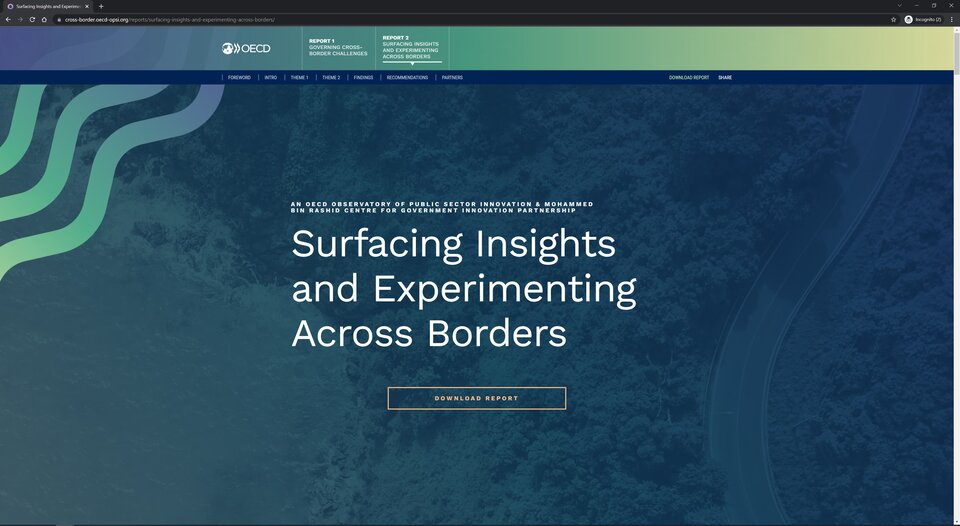 OPSI has developed a digital story about this publication, which you can access here. It walks readers through the report's key themes, findings, and recommendations. It also featured an expert foreword by Sir Geoff Mulgan Professor of Collective Intelligence, Public Policy and Social Innovation at University College London.
Launch discussion
On 23 November 2021, OPSI and the MBRCGI convened several of the experts and practitioners featured in the report for a launch discussion about the challenges and opportunities they have faced in surfacing insights and experimenting across borders, and to get their thoughts on what others can do to strengthen their cross-border efforts.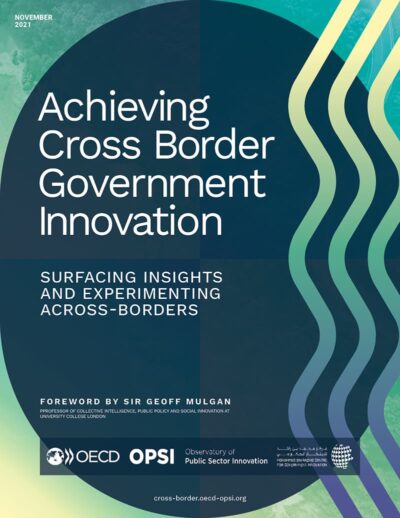 Achieving Cross-Border Government Innovation: Surfacing insights and experimenting across borders
Published 23 November 2021