Innovative Capacity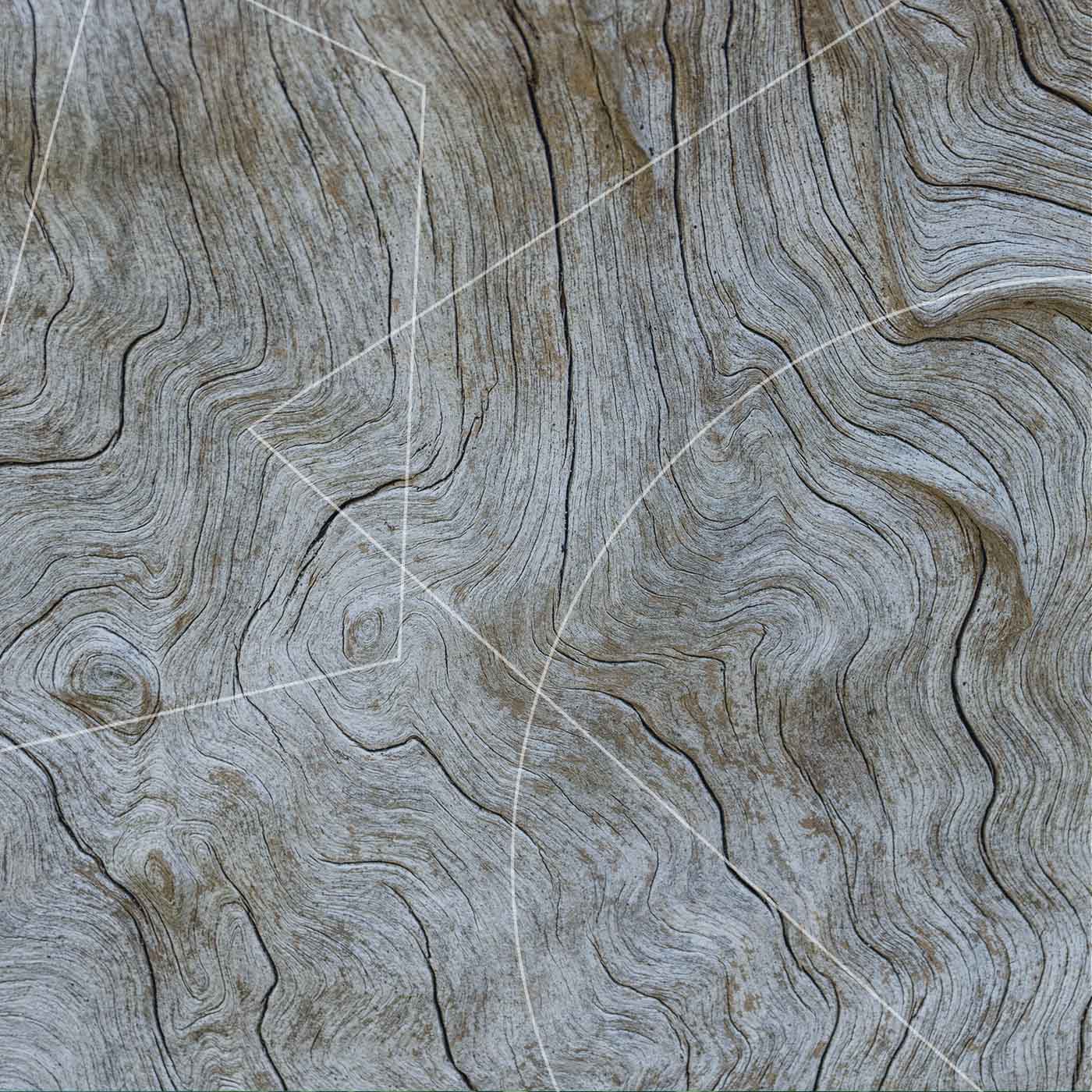 About Innovative Capacity
OPSI undertakes country studies and action-oriented work in order to help governments better understand how to strengthen their innovative capacity to meet national and global goals.
Integrating innovative capacity across public systems
Innovation is a strategic function that cannot exist in isolation from broader public sector governance. For innovative practice to be successful, it must be integrated across existing functions and mechanisms of government – be it regulatory policy, budgeting, audit, digitalisation or human resource management. Such elements can enabler, hinder or influence the way innovation takes shape as well as the capacity for governments to innovate. Governments need to move away from viewing innovation as a sporadic activity and instead treat innovation as a strategic and explicit approach, to be systemically embedded it into the very foundations of the public sector system.
"Like the human body, which is made up of many biological systems and muscles, innovation can be viewed as a key muscle that needs to be trained and developed to support other existing elements which collectively contribute to the effective function of the whole system."
– OECD, Systemic Capacity working paper, 2022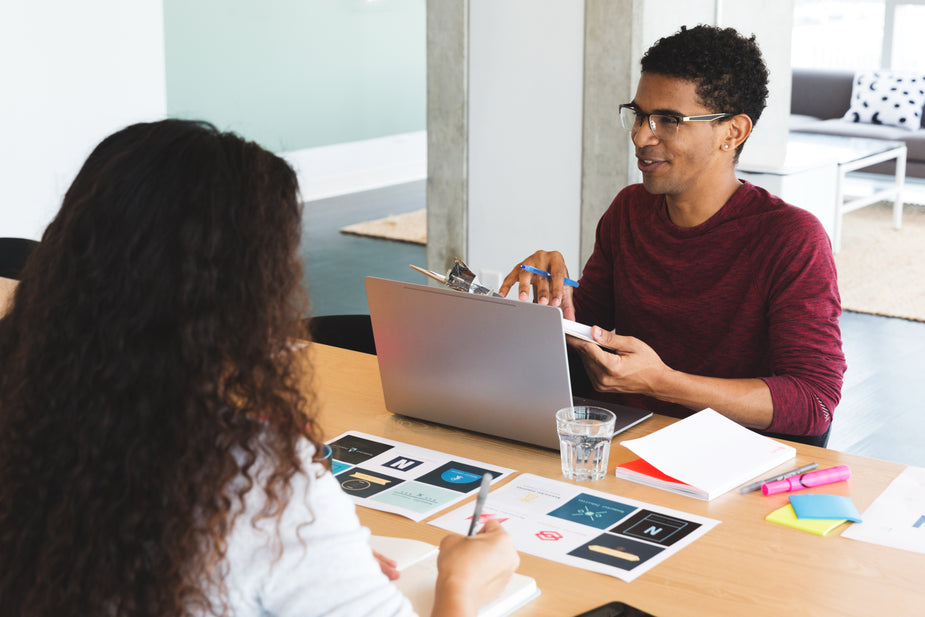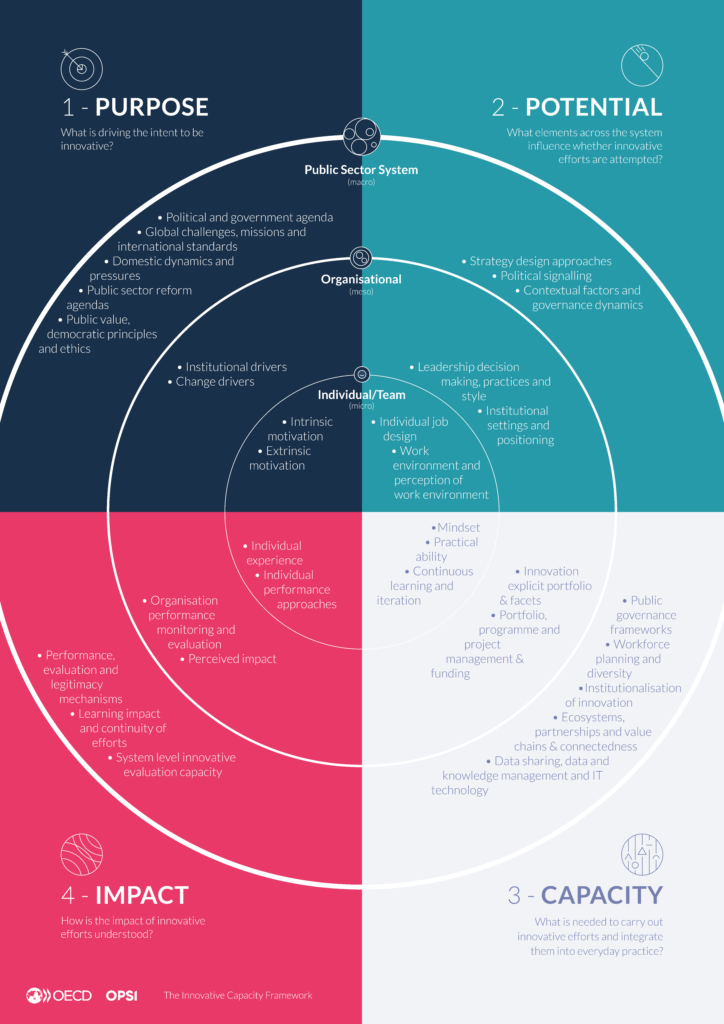 A systems-approach to public sector innovation
OPSI's Innovative Capacity Systemic Framework provides a practical and systemic framework and guidelines to make innovation an integral part of policy making and administration. It helps governments to understand, evaluate, monitor and enhance their innovative capacity, ultimately aiding in their ability to adapt to changing environments and deliver more impactful and sustainable policies.
The Framework takes a systemic view of the elements within a public sector system, including the individual and organisational actors as well as elements taking place at the system or broader environmental levels. The Framework and analysis rests on four focus areas: 
Purpose: what is driving the intent to innovate?
Potential: what determines whether innovative efforts are attempted?
Capacity: what is needed to carry out innovative efforts?
Impact: how is the impact of innovative efforts understood and informing future practice?
Each focus area is tied to specific signals which allows users to examine and map the enablers and barriers of innovative capacity. This subsequently feeds into a "heat map" which enables the identification of areas to invest in and improveme.
When countries are trying to achieve big public goals or address major challenges (e.g. climate change, diversity and inclusion, efficiency) innovation is key. The Framework can be used to identify the thematic areas to address and the level on which to address them, making it possible to design interventions that are tailored to specific country contexts.
Consolidated learnings
Several years of OECD-OPSI experience have flown into this Framework. It builds on existing theories and OECD methodologies (e.g. organisational theory, behavioural insights, and systems theory) and is grounded through the lessons learned from our comprehensive public sector country studies and scans in Canada, Brazil, Israel, Denmark and Latvia. The Framework iterates and expands on previous OECD models (i.e. Determinants Model) by transforming conceptual insights and ideas into an actionable and flexible framework. More specific models, such as the Innovation Facets Model and Anticipatory Innovation Governance Model, can be used to complement the Framework and strengthen specific innovative capacities.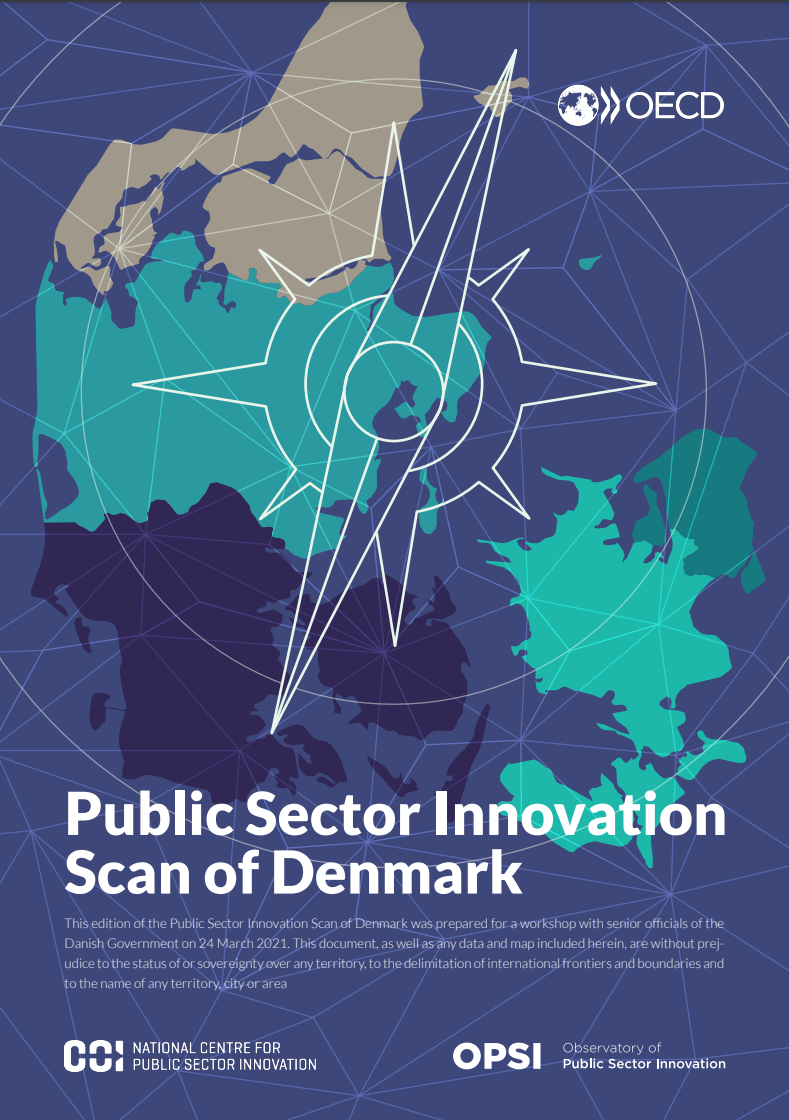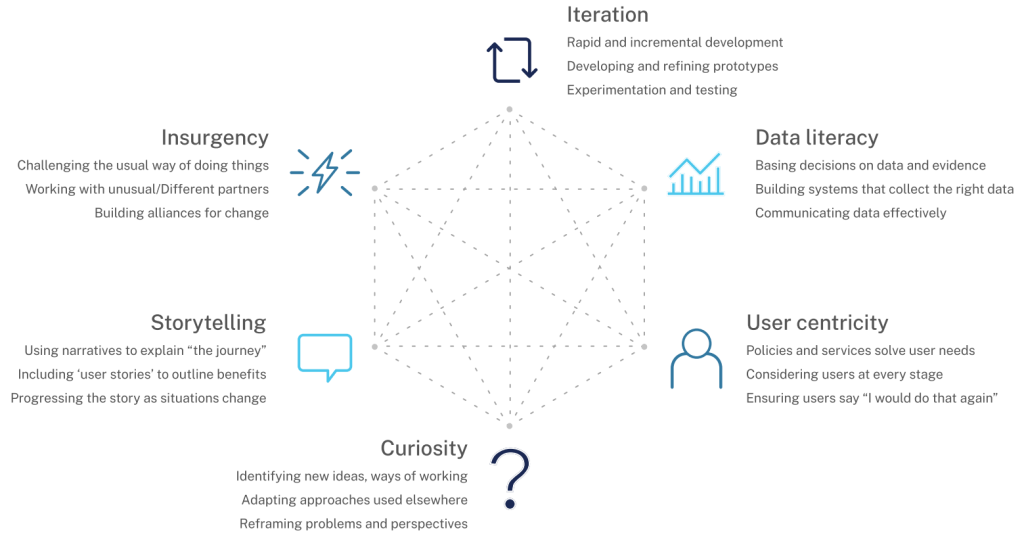 Innovation skills
In addition to the Innovative Capacity Framework, OPSI developed a skills model for public sector innovation around six "core" skills areas. Not all public servants will need to make use of or apply these skills in their day-to-day job. However, for a modern 21st-century public service, officials should have at least some level of awareness these six areas to support innovative activities in the public sector.
Iteration: incrementally and experimentally developing policies, products and services.
Data literacy: ensuring decisions are data-driven and that data isn't an after thought.
User centricity: public services should be focused on solving and servicing user needs.
Curiosity: seeking out and trying new ideas or ways of working.
Storytelling: explaining change in a way that builds support.
Insurgency: challenging the status quo and working with unusual partners.
More information on the Innovation Skills Model and detailed descriptions of how each of these skills can be improved or leverage, check out the publication here.
Continuous learning and iteration
While the Framework takes a holistic and systemic approach to public sector innovation capacity, it was designed to reflect the dynamic nature of public sector systems, evolving literature base and empirical evidence from the OECD's work with member countries. Built to be non-exhaustive and evolve over time, OPSI will continue to reflect and iterate on the Framework based on evolving research and country input.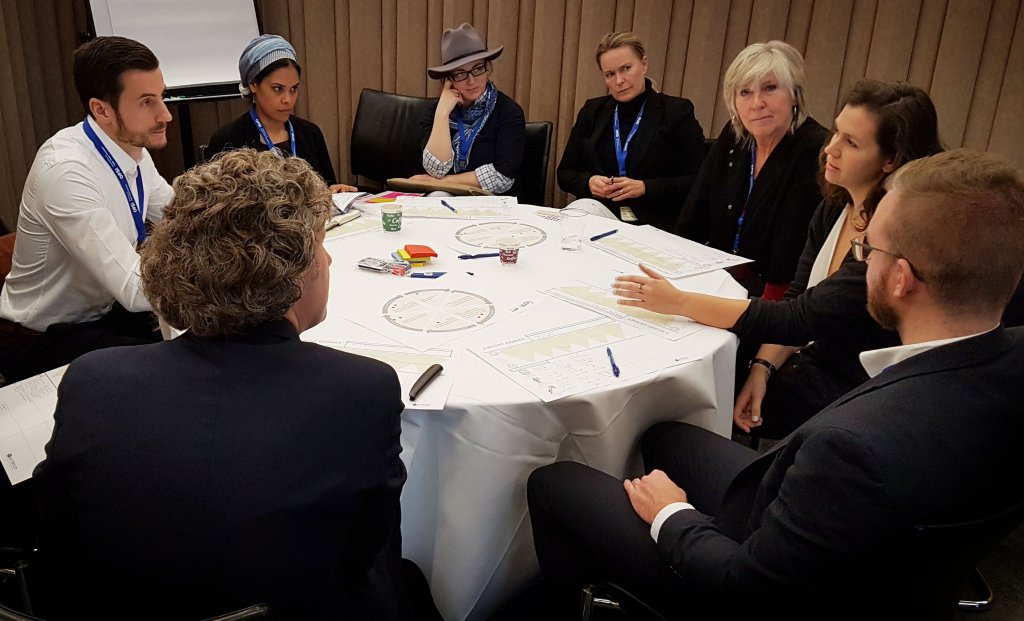 The latest on Strengthening Innovative Capacity