Summary
The Innovation Playbook offers an accessible and actionable instrument to translate the Declaration on Public Sector Innovation into practical guidance on how its principles can be applied to solve public sector challenges. Specifically intended for top officials and middle-managers, it helps users assess and expand their awareness on innovative challenges, identify opportunities for improvement in public sector systems and translate the innovation principles and commitments into concrete action. The Playbook allows for transversal assessments and interventions across government and is usable as an encompassing approach to organisational strategies to innovation.
Comprised of 167 options for action ("plays"), 34 toolkits and 32 global case study examples, the Playbook nurtures and supports public sector innovation. Throughout the Playbook's interactive journey, users are connected to existing resources, including through the OPSI Toolkit Navigator and OPSI Case Studies Database, and navigate through three steps:

The Declaration on Public Sector Innovation
Since its launch in May 2019, 43 countries have adhered to the Declaration on Public Sector Innovation, a legal instruments containing five principles to inform and enhance the systemic use of innovation in the public sector to achieve policy goals. The OECD's Observatory of Public Sector Innovation (OPSI) is working with countries to understand how these high-level principles can inspire action and how public officials at different levels can better access, engage with and draw value from the Declaration. The Playbook further supports the implementation of the Declaration by moving from principles to practice.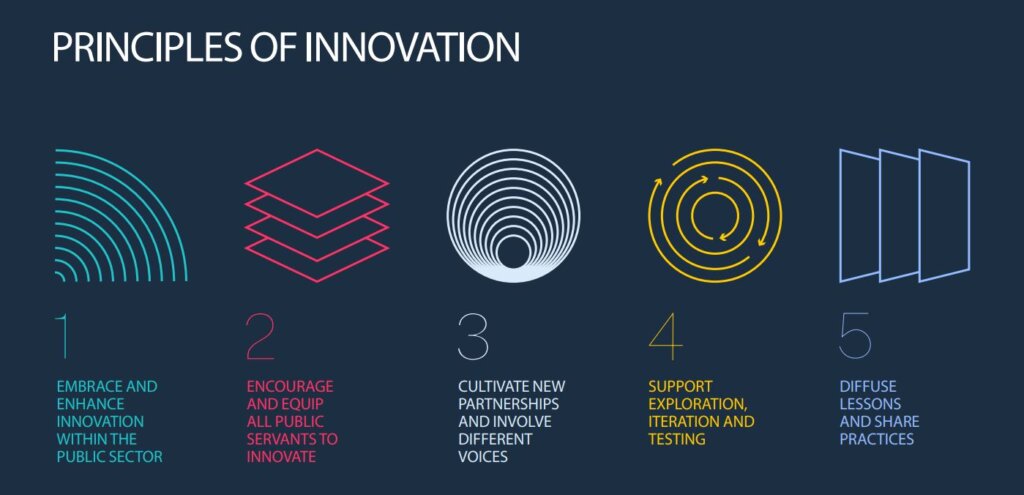 The Playbook's co-creation process
Co-Creation lies at the heart of the Playbook. With the support of a steering group of 10 countries (Australia, Belgium, Czech Republic, Germany, Luxembourg, Netherlands, Portugal, Romania, Spain and Sweden) and the advisory support of Finland and Denmark, the Playbook was brought to life.
Public officials from each of these countries participated in a series of co-creation and testing sessions to support the identification of options for addressing innovation challenges and improving the capacity to innovate. Critically, this not only ensures that the Playbook provides guidance on common and frequently encountered innovation challenges, but also enables countries to adapt it to their own unique context.

Host your own Playbook workshop
Take it one step further and apply the Playbook with your teams! At OPSI, we know the power of coming together and harnessing collective intelligence. That is why we have made all the workshop materials, used in our global testing sessions, publicly available in our facilitation guide. This collaborative workshop will allow you and your teams to identify areas for improvement in a dynamic and real-time manner. You will then find additional options or 'plays' to improve your situation in one of the five Declaration principle areas and we encourage you to provide us with feedback to help us continue to expand the list of actions.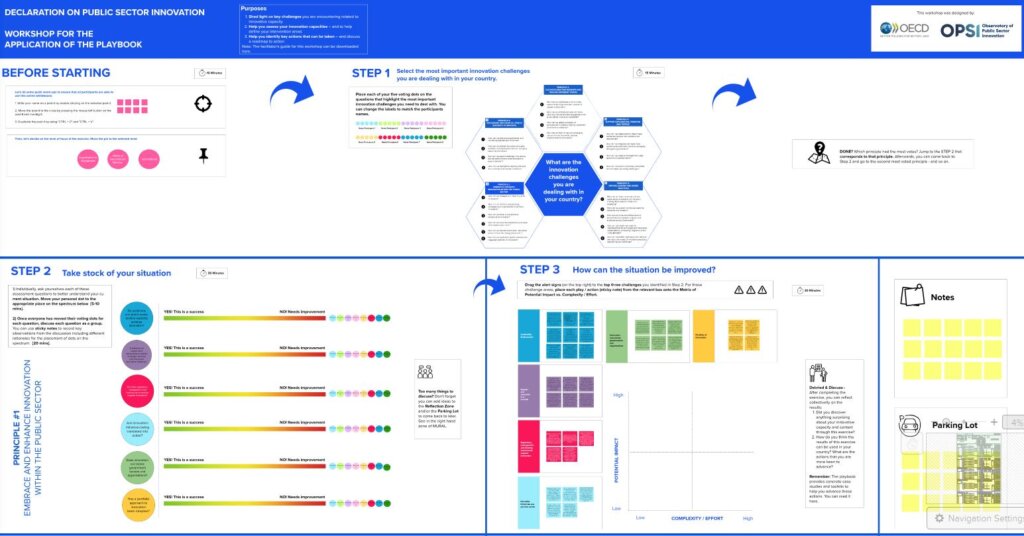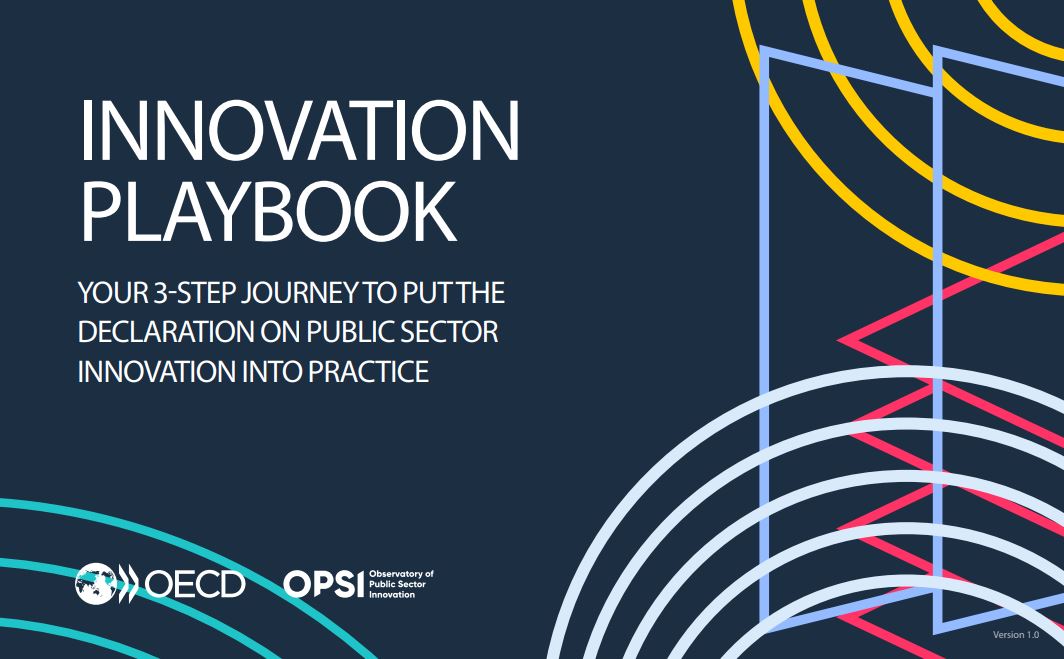 Innovation Playbook: Your 3-step journey to put the Declaration on Public Sector Innovation into practice
Published in April 2022.