Embracing Innovation in Government: Global trends 2020 – Focusing on the Overlooked

Introduction to 2020 trends
Under normal circumstances, the OECD Observatory of Public Sector Innovation (OPSI) and the United Arab Emirates (UAE) Mohammed Bin Rashid Centre for Government Innovation (MBRCGI) issue an annual report on key trends in government innovation. However, 2020 was not a normal year. Like the governments with whom we collaborate, much of our attention shifted to the COVID-19 crisis.
The focus for 2020 still intended to report on emerging trends that we uncovered, and to tell the stories of innovators who are working to make a difference in how government serves its people. But in order to provide information in a more timely way, the 2020 edition is instead presented as five reports over the course of the year, each focused on one of the innovative trends identified by OPSI and MBRCGI.
Focusing on the overlooked
The third trend in this series finds that governments are focusing on the overlooked by leveraging innovation to broaden their scope of action to specifically address the needs of segments of society that are at risk of falling through the cracks or otherwise need additional support to achieve equitable outcomes. Leading innovative efforts in this area cut across key multi-disciplinary agendas such as the Sustainable Development Goals (SDGs), which emphasise the importance of leaving no one behind and represent a collective responsibility and a shared vision for achieving collective objectives by 2030. The observed innovative efforts match three key themes:
Theme 1: New opportunities for the often neglected. Developing new approaches and creating new beginnings for those who do not fit the typical personas of citizens and residents.
Theme 2: Bridging the urban-rural divide. Recognising the plight and potential of rural communities, which often face major structural challenges, and activating them as agents for innovation.
Theme 3: Accessible and equitable service design. Innovating to counteract challenges and poorer outcomes for those with disabilities by designing services that work for all.
Explore the digital story
OPSI has created a digital story version of this report, which walks readers through key themes, conclusions, and recommendations, as well as the case studies presented in the report.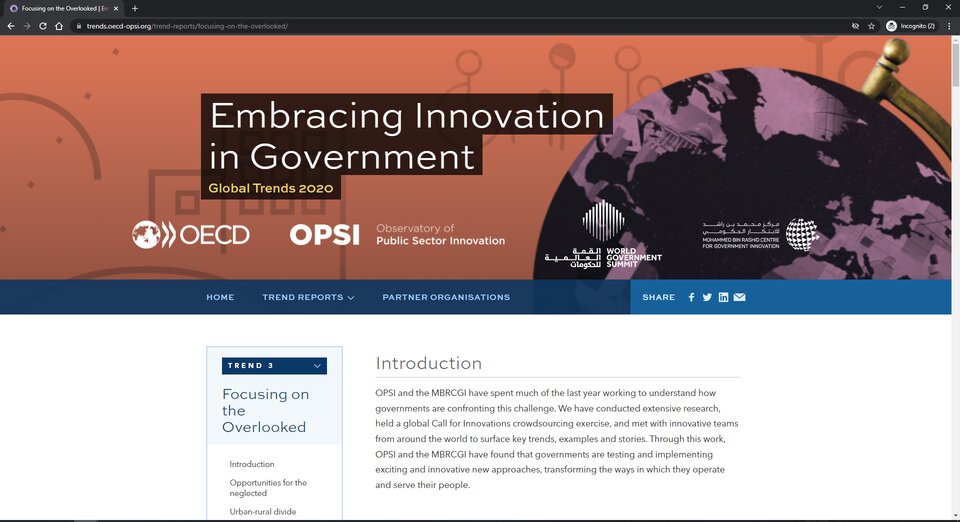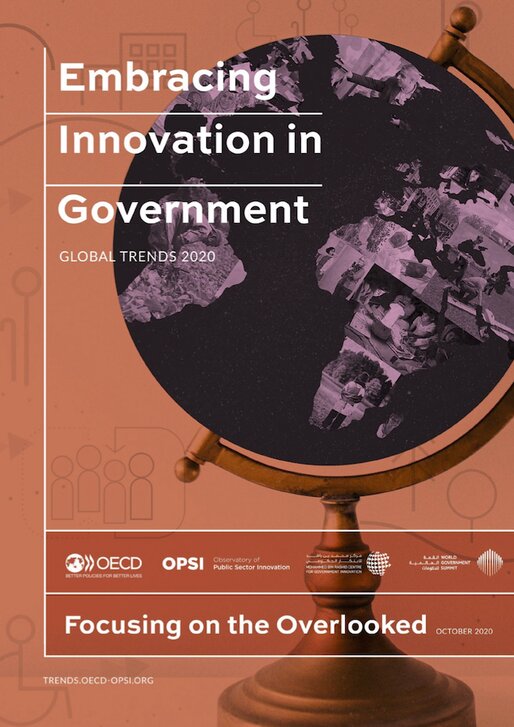 Embracing Innovation in Government: Global trends 2020 – Focusing on the Overlooked
Published on 1 October 2020.