Still in beta! You can also browse all toolkits, and check out this blog post for more information about how we're organizing toolkits into types and disciplines.

A collection of tools that describe how 18F digital service teams put human-centered design into practice. These cards are focused on design in the context of digital services, but can be adapted to non-technical design projects as well.
The resource is online and also available as printable cards.
The card set includes simplified information on various design methods according to an overall methodology: Discover, Decide, Make,Validate. There are also "Fundamentals" cards related to incentives, privacy, and recruiting, all of which are important for overall design projects.
Each card covers what, why, how, time required, and additional resources to learn more about the method. These are intended to be sequenced according to the needs of the project.
Some prior experience with the methods may be helpful for context.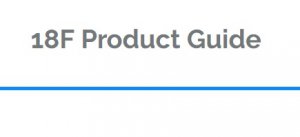 This guide is for people at 18F (a United States Federal Government technology transformation agency) who are wondering what to expect from a product manager on their team, as well as for product managers and those filling that role to understand what their team expects from them. This guide also serves as a resource for product management best practices at 18F. This guide could be used in other governments looking for product management guidance.