Innovation skills to dance to any song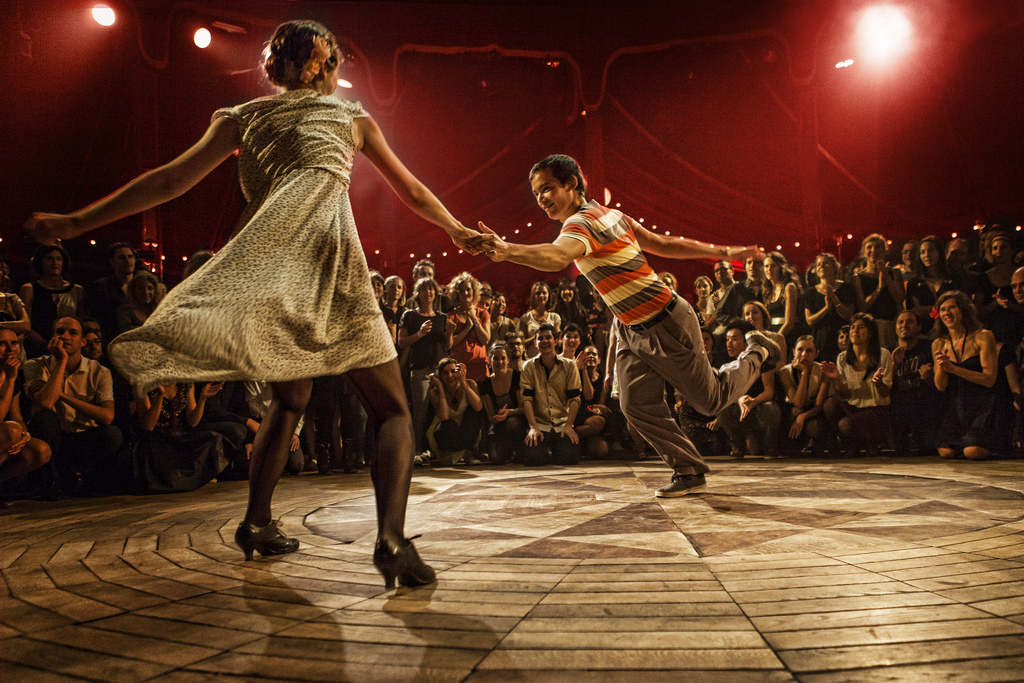 My wife and I attended a world-class dance competition recently. We were observing (as no respectable dance competition would allow me to compete) and we got into a debate about whether the dancers were told the music choice before the competition, so that they could prepare, or not. As I saw the dancers were in perfect rhythm with the music, I assumed they must have prior knowledge. While this was logical to me, my wife – who is a dancer – argued the opposite. She simply said "the best dancers are the ones that can dance as if every song was meant for them." Not surprisingly, I was wrong and she was right (words I have become used to saying). It probably was not a smart idea to take the opposite side of an argument ABOUT DANCE with her.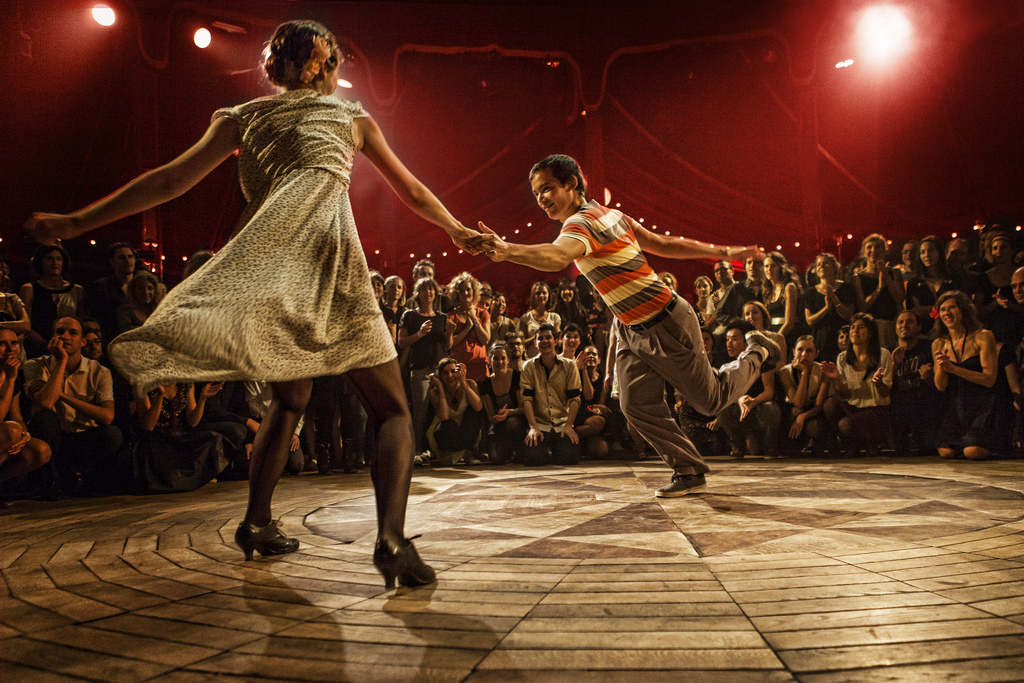 What does this have to do with innovation skills?
Her quote stuck with me. Innovative public servants I have the honour of meeting and working with around the world are not experts in the problems they are tackling today – affordable housing, hunger, defence, health, acquisition, etc. – yet they are leading transformative efforts that are redefining the value government can provide in these areas. The trend we see emerging is one of small pockets of individuals and teams applying new innovation skills and approaches to critical mission areas and achieving results. Instead of starting with a deep understanding of the problem, these individuals and teams use new approaches and techniques to identify the problem, generate ideas, develop proposals, implement projects, evaluate, and diffuse lessons. By taking new approaches and techniques, individuals are able to make any problem 'a song meant for them'.
Innovation skills vs. subject matter expertise
Many public sector leaders have seen value in this new approach and are attempting to scale it within their organisations. The challenge with scaling is the public service is generally not prepared or equipped to execute. Many public servants have developed a deep knowledge of a subject matter area, but are somewhat devoid of the most appropriate problem solving methods, processes, and techniques.
This is a common issue across governments. The current public service is developed and rewarded around subject matter experts and relatively few public servants are armed with sophisticated innovation skills and approaches. This approach is not just dangerous, but also unsustainable.
Dispersing innovation skills across the sector
Why is it dangerous? Citizens are expecting more value from the public sector while the public sector is lacking the skills to deliver at scale. This new reality is in its infancy, but we are already seeing sustainability issues:
A small group of recruited or developed "innovators" are identified by leadership and are responsible for tackling any and all important and complex challenges (low capacity and high burnout rate)
Current public servants feel that they aren't responsible for innovation (keeps capacity artificially low)
Public servants feel a lack of agency (lack of agency has a direct correlation to engagement).
How might we create a system that makes innovation the responsibility of everyone, regardless of their job or situation? While this is a very complex question that requires more space than this blog allows (spoiler alert: I'm working on it), I am currently interested in two particular aspects: Individual Capabilities and Organisational Capacity – and the relationship between them.
In this blog, I will focus on a part of Individual Capabilities – gaining a new skill or ability.
Challenges in developing innovation skills
OPSI focuses on transforming public servants into public servants comfortable with injecting innovative thinking into their work. Innovation skills cannot remain the preserve of the few. Our goal is for innovation to be embedded as a core competency within an individual, team, organisation, and system. While the challenge is one that many organisations recognise, there is a lack of understanding about how to overcome it. Some organisations are attempting to tackle this issue with mixed success. Managing organisational change is difficult and there is no magic pill for adult learning nor is there is a defined path for experiential innovation learning in the public sector.
Assessing someone on a specific skill is not as simple as 'one has it' or 'one does not have it'. In our '6 Core Skills of Public Innovation' we created a maturity model for the innovation skills model, but the process for how to go from 'basic awareness' (understanding) to 'regular practitioner' still needs to be developed further. Most adult learning theories suggest a mix between traditional learning (classroom, books, etc.) and experiential learning (learning on the job).
Additionally, we must consider not just the ability of an individual, but the proper motivations and opportunities that encourage individuals to continue to use, build, and develop their innovation skills. While this is critical to the goal of scaling and embedding these innovation skills, we cannot discount that many public servants already want to learn, improve, and try new things. Their challenge is not lack of desire, but rather, knowing how to get started.
As the need to give public servants innovation skills and methods has grown, so has the number of institutions and opportunities to provide training. Governments, non-profits, and private institutions are all offering opportunities for public servants to learn the foundation of innovation theory and innovation skills. Some even offer more focused, in-depth subject specific opportunities. Training can take various forms in terms of cost, length, subject matters, and structure.
The problem with building innovation skills
OPSI has a unique place in the field with our connection to public servants (innovators and people learning how to innovate), public sector leaders, and organisations conducting innovation training. From our discussions and observations on public servants' innovation skills, two key themes emerge:
Individuals do not know what they do not know. This not only includes different ways to approach problems and their jobs ('discovering the possible'), but that they also do not know where to access the training even if they do realise the need to apply a new approach to solving problems. In many places, internet searches for this type of training are overwhelming and individuals usually do not have enough information or knowledge to distinguish potentially good training.
Most organisations or teams that are tasked with supporting the development of public sector innovators are not connected or sharing experiences. While groups may conduct informal information sharing (through blogging, Twitter, or informal networks), there is no structured information sharing on best practices and lessons learned.
What's the way forward in developing innovation skills?
How can OPSI support countries in meeting these challenges?
For the first challenge, our immediate goal is to provide a comprehensive view into the growing supply of innovation training in the market. We want individuals to have the ability to view organisations offering training locally and virtually. This guidance can serve as an introduction to all the possibilities to gain skills in various innovation theories, practices, and methods. For this first version, we are focused on training provided by governments (at any level) and non-profits.
Join OPSI's online innovation skills discussion group
OPSI has started a 'Innovation skills builders' group. At the end of February, we convened public sector employees responsible for training public servants in innovation at the national and sub-national level from Canada, France, USA, Colombia, and Argentina. It was encouraging to see the level of collaboration, willingness to share experiences, and the common challenges everyone is facing. We're taking this group online on our new community platform. We want you to be a part of it!
Step 1: To join the discussion group, first go to OPSI's website and join our online community.
Step 2: Once you've joined the online community and logged in, you will be able to join a group. You will see a drop down menu under your user name that has 'Groups' as a menu option.
Step 3: Click on 'Groups' and search among the publicly listed groups for the one entitled 'Innovation skills builders' group.
Step 4: Join this group. This is our hub of conversation, so please check-in regularly.
Step 3: To kick off our online conversation in this group, we want to hear about the kind of innovation skills training you organisation does or you (or your colleagues) have attended. OPSI is on a fact find mission and we are looking to collate examples to shed light on all the amazing training happening around the world.
For context, here are some early themes that came out of our first conversation:
The desire to measure impact is consistent across the groups. How do groups show Return on Investment (ROI)? How do they measure if people actually change their mind-sets and practices after the training?
Just having people receiving training is not enough, especially while innovation is in its infancy in the public sector. The development of continued engagement and community are needed to nurture people's innovation journey.
A variety of different courses is needed. While introductory courses are a great baseline, increasing specific skills and providing the opportunity for experiential learning, consultations, and to study specific subjects is important for moving individuals beyond "basic understanding."
The desire for innovation can come from anywhere. Some organisations talked about bottom-up innovation, others talked about innovation spurred from leadership-championed initiatives, and others talked about the pent up innovation desires of middle management. The demand and desire for innovation can truly come from anywhere.
In the end, the best way to achieve sustainable public value must include having innovation skills, methods, and tools being used across the public sector. Public servants need our support to understand the resources available to gain and refine these skills. Additionally, people working on helping bring these skills into the public sector need to be better connected. OPSI is in a great position to help solve these challenges.
Connect with OPSI
Interested in public sector innovation? Feel free to get in touch with us at [email protected] or @OPSIgov. We also encourage you to join our OPSI LinkedIn community to exchange ideas with fellow innovators and our newsletter to receive innovation updates.