OPSI Up North: Anticipating the Future of Youth in Finland

In December 2019, OPSI launched a partnership with ITLA Children's Foundation in Finland. The aim of the work is to examine mechanisms of Anticipatory Innovation Governance and to test some of these out on fast-changing challenges with high levels of uncertainty. To that end, we were together with Angela Hanson in Oulu and Vantaa at the end of February 2020 to kick-start a series of workshops on the topic. In particular, the anticipatory looking glass was on the issues of youth at risk and the integration of migrant youth – both quickly developing topics that are putting traditional government service delivery to the test.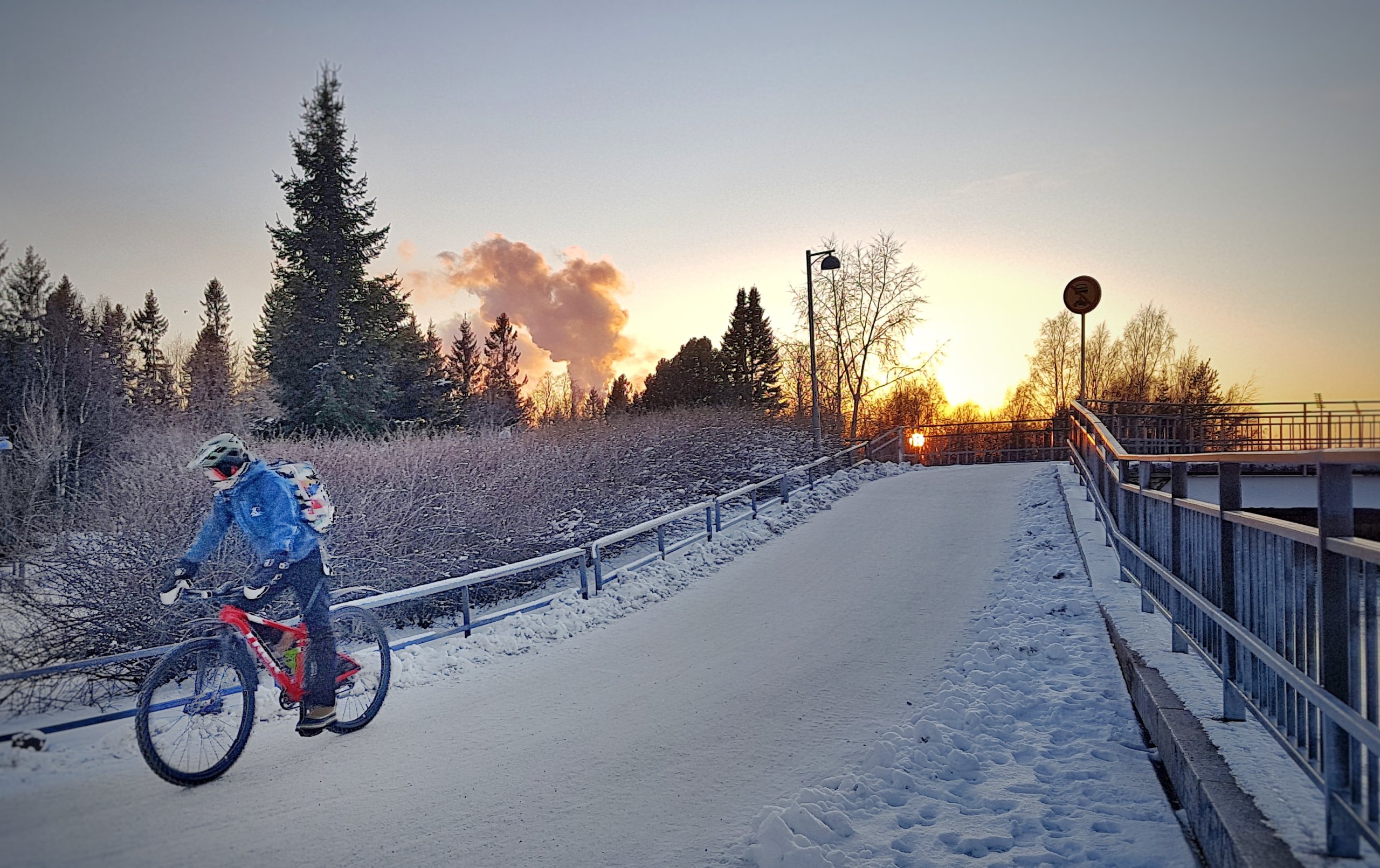 Anticipating the Future for At-Risk Youth
In Oulu (almost at the border of Lapland) the topic of discussion was youth at-risk and how to anticipate new types of social, psychological, and economic challenges that young people in the region will face. The number of youth neither in school nor employed is rising, and the city is encountering new types complex challenges that are leading youngsters to become disengaged with society and locked-in their homes. How will this challenge evolve with new types of anxieties rising from the life in a digital society and greater automatisation of work?
The City of Oulu is well placed to work on the topic: for some years now, they have trialed different holistic service approaches and are the state's pilot city for a new type of welfare service model for the country in the next two and a half years. Hence, we asked how can the city work in an anticipatory manner toward a participatory, low-threshold and personalised service model that can adapt fast to new challenges on the rise. As such, we drew out as many of the knowns, unknowns, and assumptions from the group as possible, before starting to work on preventive learning model that could be trialed in the city. There are a lot of opportunities to collect data and read signals about new types of challenges emerging in the city, yet the time and space and structural support to do so systematically often does not exist in the public sector. Up next, we will work on developing organisational learning loops to take anticipatory action to shape changes before they become crises.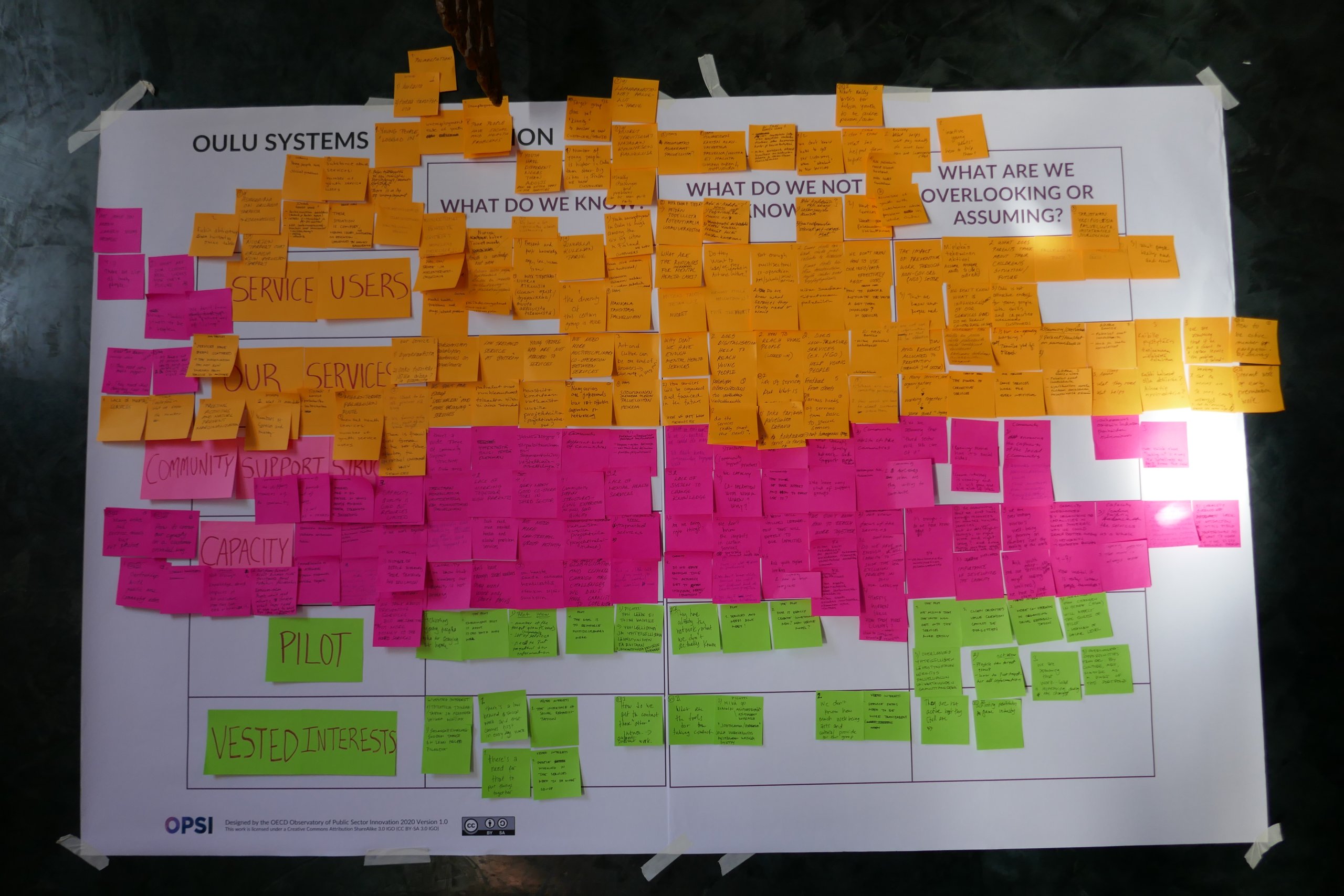 What are we overlooking or assuming? Thinking about the future is always biased, consequently, different tools and methods are needed to inspire people to go beyond the current paradigm.
Innovation and Integration of Migrant Youth
In Vantaa, we tackled the issue of integration and migrant youth. Migration is a rising topic everywhere in Europe and Vantaa is one of the fastest growing, multi-cultural cities in Finland. What does integration look like and what types of probable, plausible, possible and preferable futures may it hold for the city? We delved into this topic with a group of very enthusiastic civil servants and third sector participants.
We began with a discussion over the definition of integration; determining whether a common definition could be agreed upon and whether a common definition was helpful. Governments tend to go for consensus around issues rather quickly, yet problem frames in complex and quickly changing environments can transform fast or be very different among various population groups. Putting an anticipatory lens on the topic of integration means continuously monitoring the area and examining what the process means to different people. To explore this, we played a game where participants were asked to frame the issue of integration from different perspectives and then guess who in their group was representing whom. Having these different frames in mind, we could work on the various dimensions of integration (social, economic, cultural, political, spatial, etc.) and what they may look like in the future. In foresight activities, you often hear a lot about plausible futures, however we aimed to examine a broader picture of probable, plausible and possible futures and what the city of Vantaa may actually prefer. The next step is designing mechanisms of city governance to take action and steer toward those preferable futures.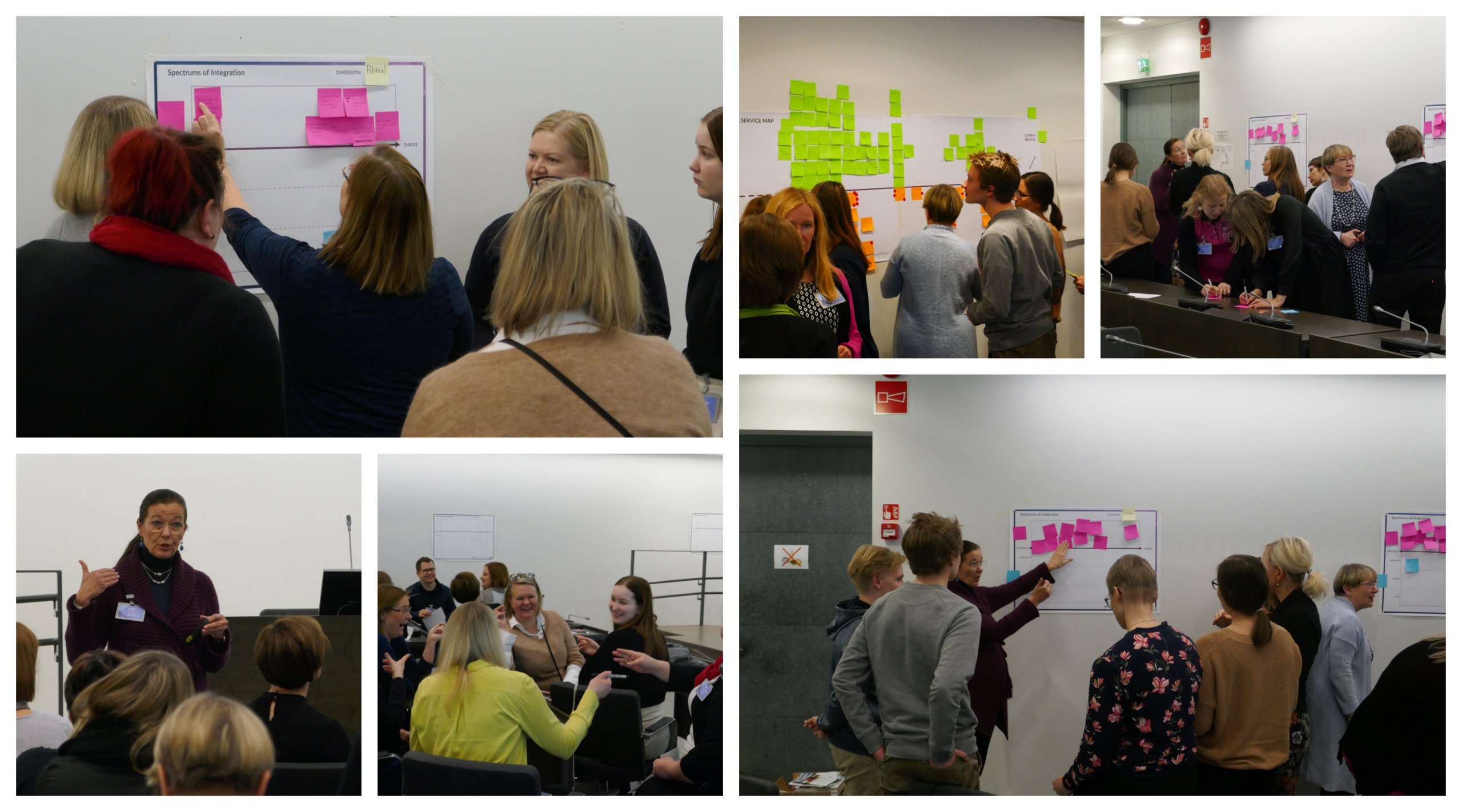 Anticipatory Innovation and the Future of Governance
The idea of these workshops was not only to delve into the tangible problems, but to take a more anticipatory look at the future of governance and explore different possibilities. They were designed to initiate the discussions in Oulu and Vantaa, to bring out uncertainties about the issues as well as the biases that may be connected to how we perceive at-risk youth and integration from our government silos. In the next iteration of workshops in Finland we will start ideating on different government mechanisms and structures that will allow the cities to work continuously around these issues in an anticipatory manner.
Similar OPSI projects on exploring Anticipatory Innovation Governance mechanisms are ongoing in other OECD countries. If you are interested in this work please get in touch with us at [email protected]