Sensemaking possibilities: sharing recommendations and narratives that are emerging in response to the Covid-19 crisis

The Observatory of Public Sector Innovation team has been focused on a set of questions emerging from the Covid-19 crisis this year: how are governments around the world responding? What can we learn from responses and ideas?
We would now like to turn attention to another question: what ideas are emerging?
The government and civic communities quickly realized that this current shock to our systems would create a moment to rethink assumptions and – possibly – redesign elements. For instance, Matthew Mendelsohn in Canada wrote this on March 23:
There is a need to come together as a policy community to outline economic and social policy responses in real time… being discussed by policy professionals nationally, internationally and at the provincial, territorial and municipal levels to respond to the covid-19 economic calamity… Now is a time to be creative and ambitious. "Too slow, too small, too traditional" is a much greater risk than "too fast, too much, too weird."
We agree. We designed the Government After Shock network of events as a platform for community understanding, analysis, and progress on a radically shifted set of problems and possibilities. In the lead-up to two core days of events across the world, we want to start a community sensemaking initiative.
We are looking for new thinking, recommendations, and narratives that you think merit exploration by the global governance community. For example, Kate Raworth's 2012 paper about "Doughnut Economics," designed around the balance between social needs and environmental carrying capacity, is generating conversation anew as a model to look to for post-Covid governance.
We are starting with a lightweight structure and will expand the sensemaking approach over time, developing into activities and tools that communities can use to explore either global trends or local possibilities.
The OPSI team will catalogue and summarize submissions through our sensemaking framework on a regular basis.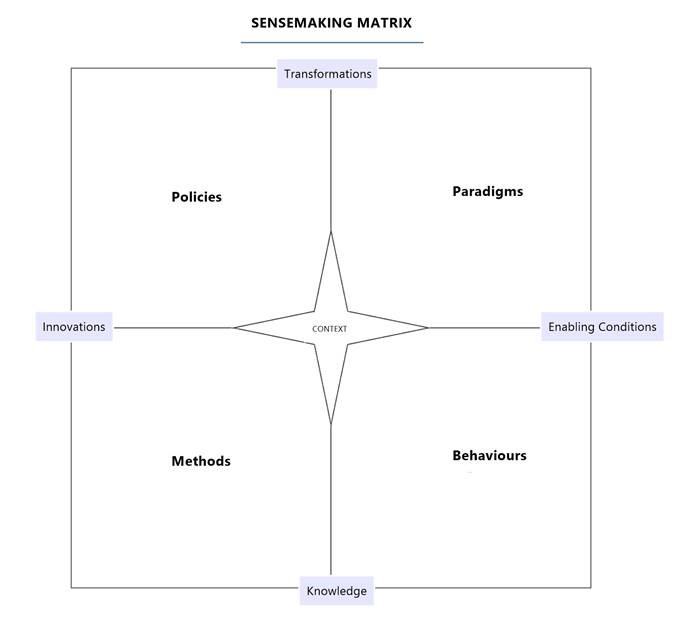 What do you want to explore?
Please use this form provide a little information on a concept that you think merits community effort and attention, and to stay up to date on the project. This is a prototype; we will refine the intake process and framework over time, and we welcome feedback.
What happens next?
As we collect and curate narratives, we can map and position the range of ideas as a resource for the global governance community. We can then start to identify patterns, trends and start to discern what is truly new, and what could be tested in the public sector and under which conditions. The goal is to be able to add perspectives, evidence, and tools for analysis in multiple contexts which would help government better respond to existing and emerging needs.
This will inform the discussions and tools for the network of events, and exist as a perpetual resource and toolkit in parallel.
You can follow this work through the above form or make sure you are signed up the OPSI newsletter or follow the OPSI twitter account for updates.
Note
This builds on a parallel process answering how governments are responding in the short term: the community has been submitting responses to our Innovative Responses tracker (400+ and counting), and my colleague Alex Roberts has been cataloging trends in regular blog posts (the most recent).