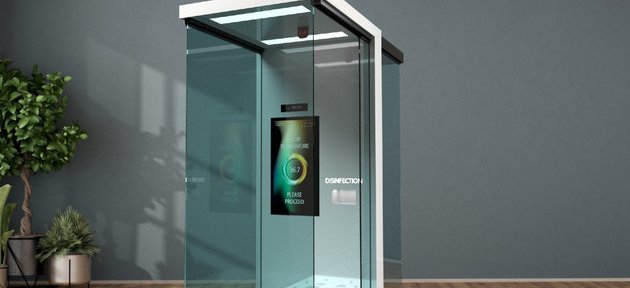 Innovative response
Aditus gate is one of the innovative solutions awarded by the Innovation Fund of the Republic of Serbia. 365ADS has developed a solution in the form of a disinfection cabin that is intended for use in public places and locations of interest.
Specific issues addressed and anticipated impact
With the help of specially designed software, the cabin completely and automatically disinfects, ie decontaminates the entire body of the user in just a few seconds. In order to reduce the risk of infection, all processes in the cabin are controlled online, without the need for technical support in the field. The first made version of the Aditus gate cabin with two places for fast flow of patients was placed in the Chair hall in Nis for mild patients with COVID-19, and after the closure of this temporary hospital, it was moved to the Clinic for Infectious Diseases in Nis.
Organisations/institutions involved
Innovation Fund
365ADS
Office of the Primeminister
Level(s) of government:
National/Federal government

Private Sector
Issues being addressed:
Patient care

Health and safety of responders
Date Submitted:
31 May 2020