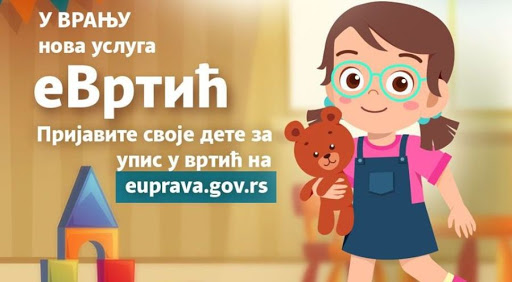 Innovative response
The Office for IT and eGovernment enabled full electronic registration of children in preschool institutions through the eGovernment Portal, for registered users in all municipalities and cities in Serbia. The service was intended for parents throughout Serbia to e-enroll their children in kindergartens, as the kindergartens were temporary closed.
Specific issues addressed and anticipated impact
2020 is the first year were the service was 100% electronic end-to-end (without the need for parents to visit various counters and obtain other documents), available in 100% of the kindergartens nation-wide, and where 100% children were/are enrolled online.
Organisations/institutions involved
Office of the IT and eGovernment
Government of the Republic of Serbia
All municipalities in Serbia
Level(s) of government:
National/Federal government

Local government
Issues being addressed:
Health and safety of responders

Public service delivery under new circumstances

Social effects of the crisis
Date Submitted:
18 May 2020