Still in beta! You can also browse all toolkits, and check out this blog post for more information about how we're organizing toolkits into types and disciplines.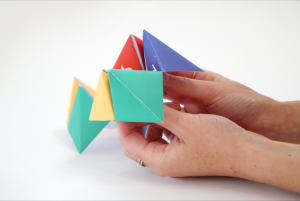 Here you find a selection of the Danish Design Centre's commonly used tools. It includes information about the methods, instructions for tool use, and printable materials.
The tools are divided in three categories that are used at different stages in the design process - and often in this order: Explore, Co-create, and Give the future concrete form.
Explore helps the participants to open up and get around all aspects of the issue. Co-create contains tools that help participants get in-depth with the problem, and Give the future concrete form provides the framework for creating a more concrete product - often based on knowledge and experience collected by using the Explore and Co-create tools.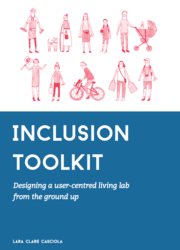 The toolkit includes 5 methods for designing a more inclusive lab. The toolkit begins by guiding users through basic user observation, identification, and categorization processes (observation, interviews,
and personas). It then moves into problem definition and stakeholder prioritization, and finally defines a concrete suggestion for increased
diverse stakeholder governance. It includes templates and examples for each method.