Still in beta! You can also browse all toolkits, and check out this blog post for more information about how we're organizing toolkits into types and disciplines.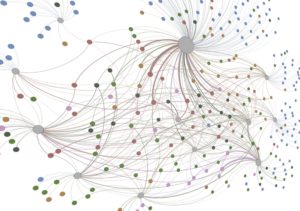 The handbook follows a co-design logic in terms of process, principles and practical tools to support practitioners in the design and implementation of system mapping processes by highlighting the knowledge management component. This resource provides rationale and guidance on the challenge-led system mapping approach, including facilitation guidance for running mapping workshops.
This resource helps mapping practitioners:
• visualise the diversity of innovation projects as a manageable set of clusters;
• mediate and facilitate a dialogue on priority setting and opportunities for innovation amongst multiple stakeholders;
• identify priorities for financial and political support;
• replicate projects in new contexts or connect them with other innovation initiatives;
• embed projects in a wider system to then scale up and foster transformation;
• create a space protected from external pressures and biases
The resource includes tips and tricks as well as examples of how this method has been used in practice.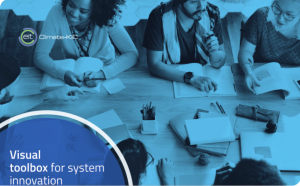 The book is a collection of ready-to-implement tools to structure and manage the challenges and exploit opportunities of sustainability and transitions. The goal is twofold: improving the understanding of a challenge by going deeper, broader and by improving the quality of the discussions and conversations around the problem among participants. It focuses not only on the problem-solving process but also on the learning process while designing and implementing solutions. The tools are presented in a simple and visual approach to support practitioners' every-day work on climate change, transition, and system innovation.