Still in beta! You can also browse all toolkits, and check out this blog post for more information about how we're organizing toolkits into types and disciplines.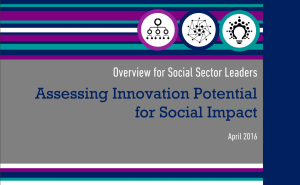 The resource is intended for those working in the international development or social impact space to assesses the future impact that innovation can deliver in a system. It focuses on three "systems": The Problem Space, The Innovation Space, The Context.
It's goals are to precipitate better understanding of the problem of focus and the context in which it exists, assess enablers and barriers
to innovation, track system change over time, and assess the impact of a program ex post facto. It includes tools and methods organised into different possible "journeys" that define overall related activities, resources, user values and timelines.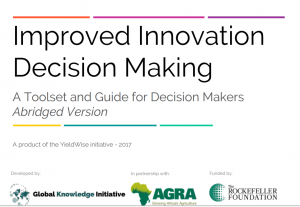 The IIDM Toolset was designed as a guide for organisations and individuals seeking to build the capacity of problem solvers to innovate and collaborate more effectively. The Toolset addresses two key components: (1) cultivating an innovator's mindset, and (2) improving the processes that support decision making along the journey from idea to impact. The publisher asserts that both of these ingredients are vital for decision making to yield improved innovation. The Toolset offers users practical approaches that map to each of the 6 stages of decision making, including adopting the right mindset, generating insights, reframing challenges, developing and testing new ideas, and determining a course of action. The resource was created with a global development organisation structure in mind but is broadly applicable to other organisations interested in building innovation capacity.