Still in beta! You can also browse all toolkits, and check out this blog post for more information about how we're organizing toolkits into types and disciplines.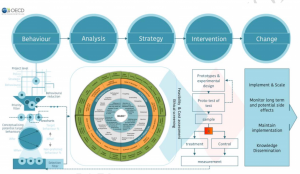 BASIC (Behaviour, Analysis, Strategies, Intervention, and Change) is an overarching framework for applying behavioural insights to public policy from the beginning to the end of the policy cycle. It is built on five stages that guides the application of behavioural insights and is a repository of best practices, proof of concepts and methodological standards for behavioural insights practitioners and policymakers who have become interested in applying behavioural insights to public policy.
The document provides an overview of the rationale, applicability and key tenets of BASIC. It walks practitioners through the five BASIC sequential stages with examples, and presents detailed ethical guidelines to be considered at each stage.
Evidence and Resource Library on Public Sector Reform which documents country experiences, good practices and challenges, shares a wide range of information on modalities /methodologies on peer learning, publicises original, empirical research when and where knowledge gaps are identified, and documents and disseminates stories of change. Hundreds of entries are tagged by problem type, theme, and keyword.

The mission of TEN is to ensure a scientifically and ethically responsible dissemination of applied behavioural insights throughout Europe and beyond. This is done through a range of Open Access (OA) online resources and member activities.
TEN hosts the Nudge Database, a community-sourced collection and validation system for cases of behavioural insights, including everything from interesting hypotheses to laws that have been applied on the basis of large randomised experiments.
The database is limited and contains examples primarily from Europe and the United States.