Lessons from the 2021 Mission-oriented Innovation Simulation

Mission-oriented innovation helps the public sector direct innovation towards grand societal challenges. In the face of today's wicked problems – from plastic pollution to rising inequalities – interest in mission-oriented innovation is growing across OECD countries and beyond. We invited organisations to a simulation to test mission-based approaches on the complex issues they work on.
Since late 2020, the OECD Observatory of Public Sector Innovation has partnered with the UCL Institute for Innovation and Public Purpose to help the public sector and policymakers put mission-oriented innovation into practice. We started our collaboration with an online bootcamp in December. It provided a whirlwind introduction to mission-oriented innovation theory and case studies.
The natural next question was: how can organisations start implementing missions in practice? Mission-oriented innovation is an emerging field, and no best practices or right answers exist yet. It is up to the organisations who pioneer mission-oriented innovation to experiment and provide examples to learn from. To support this process, we ran a mission-oriented innovation simulation in February 2021.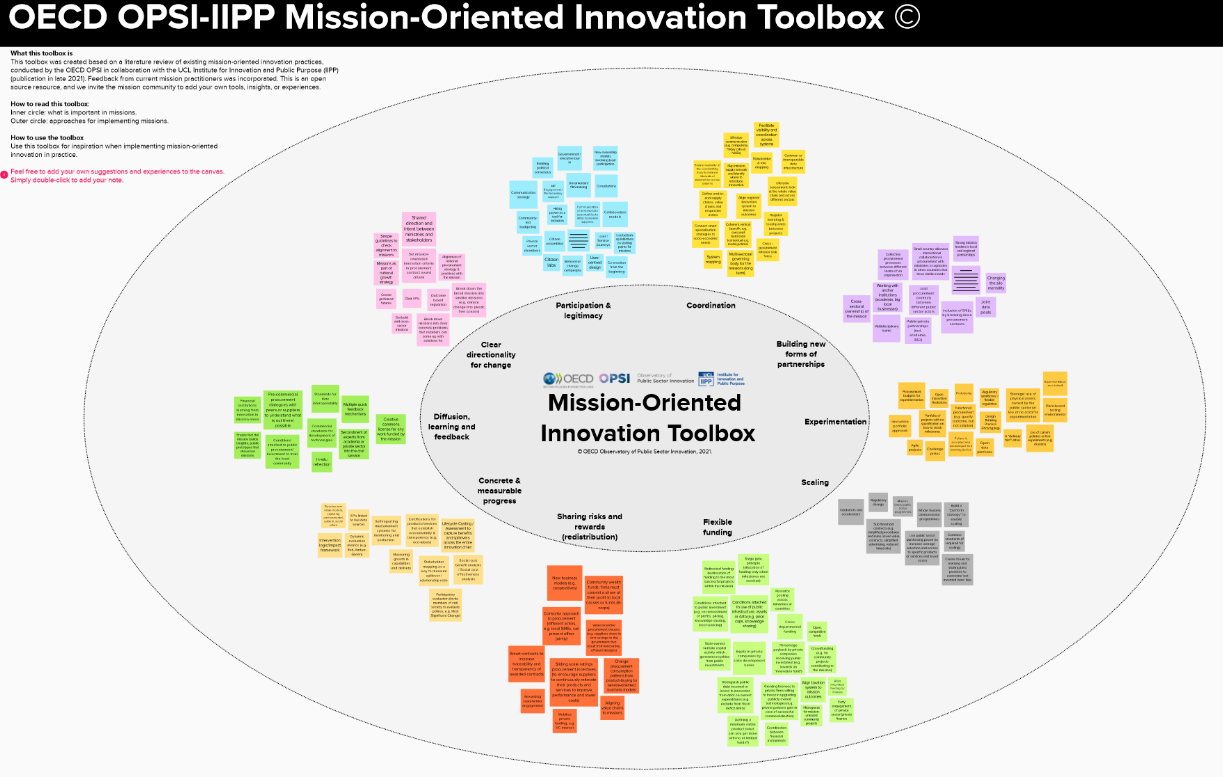 The simulation
The idea was simple: we invited a group of mission-oriented innovation practitioners into a virtual room and asked them to imagine being part of a mission advisory commission with a task of setting up a concrete mission. We put our heads together for two hours and let the ideas flow. To structure the conversation, we provided an assortment of mission-oriented policy tools and used our mission design canvas. The intention of starting with an assortment of tools and the mission canvas was to inspire approaches beyond the traditional policy making tools, to share examples of mission-oriented policy from participants, and to look comprehensively at linking missions to implementation.
The key to a good simulation is a good problem, of course. Four organisations agreed to provide their real-life wicked challenges as the test cases for our mission simulation. From health to climate change to economic transformation, these were the mission test cases:
Another success factor in simulations: what comes out of it is as good as what goes into it. With mission practitioners joining us from across Asia, the Americas, Europe and Oceania, the diversity of experiences and subject matter expertise of our participants was inspiring. In small teams, participants joined one of the four missions simulation teams and debated what mission-oriented approaches were needed to address their simulation challenge.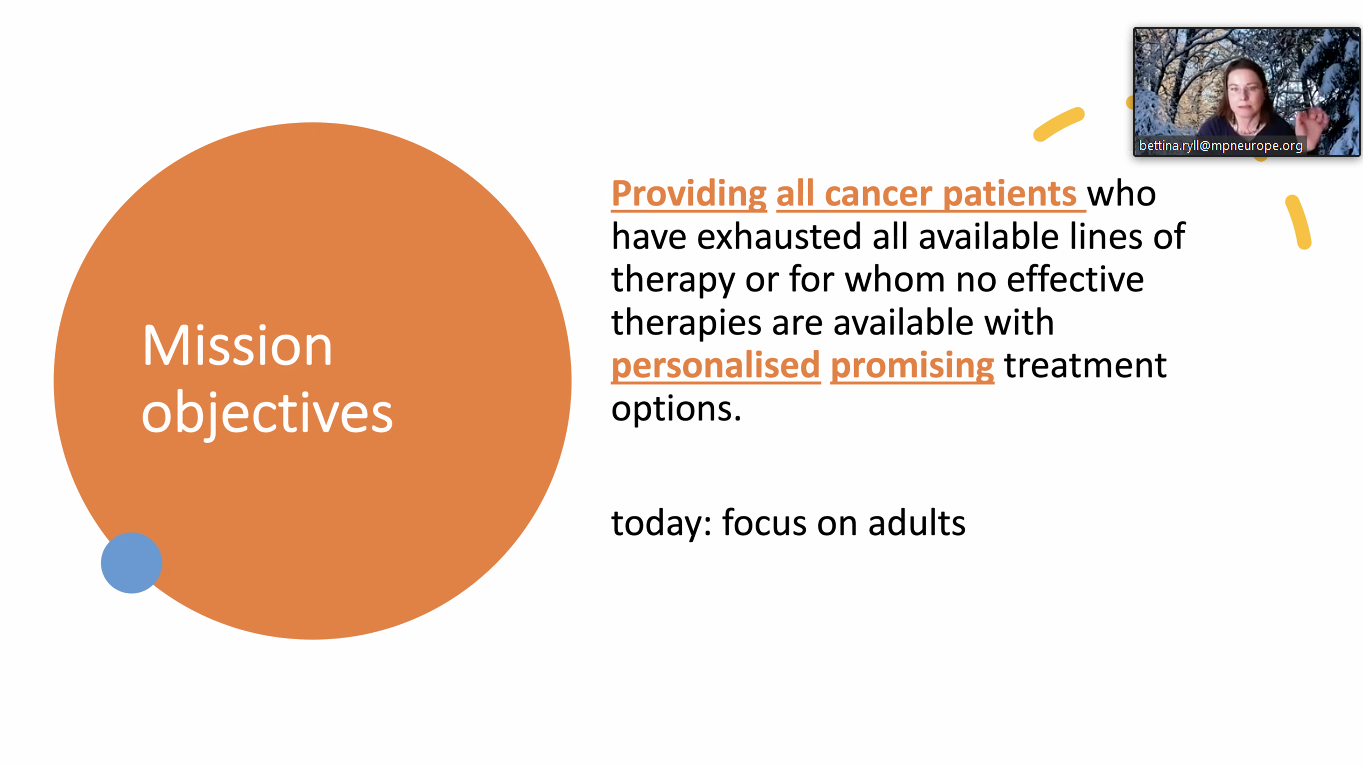 The outcomes
The fruits of this simulation are sketches of approaches to the four missions, captured on the mission design canvas. Our assortment of missions-based policy tools has also grown. More importantly, the simulation showed that the essential elements of implementing missions are:
Getting diverse perspectives: The most valuable ideas came from practitioners from unrelated fields looking at the bigger problem with fresh perspectives.
Everyone is a systems actor: Missions are about systemic change and require coordinated action from actors at different leverage points. Missions require actors to become aware of this interconnectedness and use it with intention.
Collaboration, collaboration, collaboration: Many traditional policy approaches operate within the confines of siloed organisational remits. Missions require approaches that are collaborative by default.
The need to expand the missions toolbox: Missions can quickly get captured by business-as-usual (the way procurement, stakeholder engagement or funding is traditionally done); innovation and goal-appropriate approaches tend to get deprioritised. Missions need new ways of doing things, so they actually get done.
OPSI connects mission practitioners and helps develop mission-based policy practice. For this purpose, we will make public all the outputs from our work on mission-oriented innovation.
You can access the full report on the mission simulation – including the list of mission-based policy tools, detailed information on the four case studies, and the completed mission design canvases (link coming soon). You can access all other materials on mission-oriented innovation produced by OPSI on our resources page (this includes videos of previous events, case studies, and links to publications and tools related to mission-oriented innovation – link coming soon).
Join us!
If you are interested in attending future events and community meet-ups on mission-oriented innovation organised by OECD OPSI and our partners, please register your interest here.