Still in beta! You can also browse all toolkits, and check out this blog post for more information about how we're organizing toolkits into types and disciplines.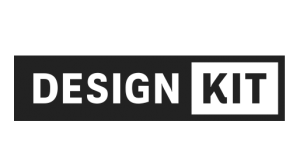 The Design Kit resource is both a downloadable PDF as well as online guidance on the different phases of a human-centered design process, organised by Mindsets, Methods (Inspiration, Ideation, Implementation), and Tools. The PDF is only downloadable from the website after creating a user account at IDEO. Website includes instructional videos on the techniques of various user-centered design methods and techniques.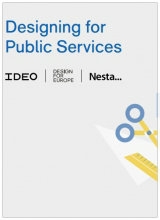 This resource offers on ways to do things differently by introducing basic guidance on the process of design thinking. It provides guidance on how to introduce this new approach into day-to-day work in the public sector. It was developed for both policymakers and people who design and deliver public services who need to make large changes in how they serve their citizens.
It includes guidance on creating an environment set up to do design work as well as an overview of some of the most commonly used methods. It includes guidance on how to respond to challenges to this approach as well as a few tools in the appendix.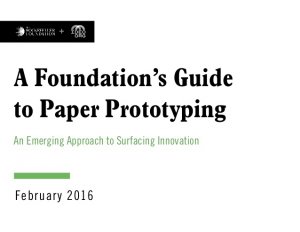 This is a report produced in conjunction with IDEO after a 2-year initiative of the Rockefeller Foundation called Paper Prototyping, an effort to better inform investment decisions of the Foundation. While this resource is not a typical innovation toolkit, it was included because it describes an often implicit and invisible process of developing and testing proposals for innovative solutions to complex problems.