Join us on 23 Nov | Report Launch and Panel Discussion on Cross-Border Government Innovation: Surfacing Insights and Experimenting Across Borders

OPSI and the UAE Mohammed Bin Rashid Centre for Government Innovation (MBRCGI) invite you to attend a high-level panel discussion from 16:00 to 17:30 CET on 23 November 2021. Our distinguished guests will be discussing the relevance and significance of experimentation and collective intelligence to cross-border government innovation.
Click here to register for the event.
The event will also mark the launch of our report, Achieving Cross-Border Innovation: Surfacing Insights and Experimenting Across Borders. The report is the second in a series of three documenting key findings and telling important stories about ways in which governments and their partners are collaborating in innovative ways to tackle cross-border issues. This second report explores how governments are using innovative methods for surfacing insights and experimenting across-borders.
On 19 October 2021, OPSI and MBRCGI launched the first report of the series, which investigates how cross-border challenges may be governed in a collaborative, innovative, and effective way. Cross-border innovation is currently of utmost importance. The confluence of world leaders at COP26 in Glasgow underscores the importance of transnational ideation, experimentation, and collaboration in tackling the biggest issues of our time.
We are happy to announce six of our confirmed speakers (with more to be announced soon).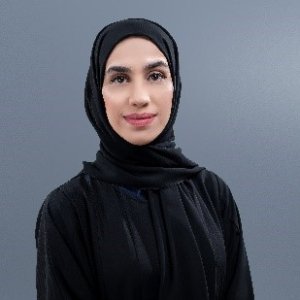 Abeer Tahlak: As part of the responsibilities of her current position, Abeer Tahlak supports the vision & agenda set in the UAE government to make the UAE the most innovative nation within both her roles as Director of the MBRCGI & Director of Possibilities at the Ministry of Possibilities (MOP) where she supports the Chief Strategy & Government Innovation of the UAE in leading & managing the operations & the teams within both organisations. Abeer was involved in both the setup and design of the MBRCGI and the MOP, where both have a mandate to stimulate and enrich the culture of innovation & introduce the platforms within the government sector that activates, implements, and tests new concepts of the next generation of governments. On a personal level, Abeer Tahlak is a founding member of Tinkah, a multidisciplinary design firm which focuses on design communication and experiential design in addition to creating experimental expressions and items working hand in hand with artisans through The Foundry. Abeer holds a BSC in Visual Communication Design from the American University of Sharjah, where she graduated with honors. She is also an alumnus of the Public Sector Innovation Diploma offered under the Mohammed bin Rashid Centre for Government Innovation in partnership with Imperial College of London & currently enrolled in the Behavioral Economics Program under the Ministry of Interior in partnership with the University of Chicago Booth School of Business.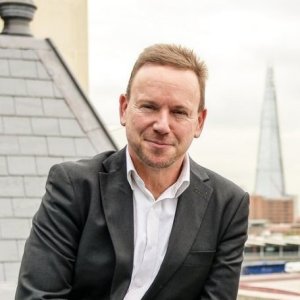 Sir Geoff Mulgan CBE: Sir Mulgan is Professor of Collective Intelligence, Public Policy and Social Innovation at University College London (UCL). Prior to that he was Chief Executive of Nesta, the UK's innovation foundation (an endowment which grew in worth to around £450m) between 2011 and the end of 2019. Between 1997 and 2004 Geoff had roles in the UK government including director of the Government's Strategy Unit and the Performance and Innovation Unit, and head of policy in the Prime Minister's office. From 2004 to 2011 he was the first Chief Executive of The Young Foundation. He was the first director of the think-tank Demos; and has been a reporter on BBC TV and radio.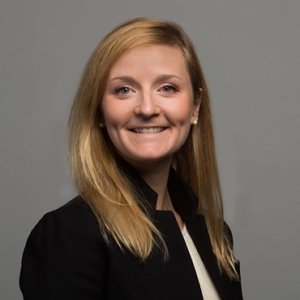 Jenn Gustetic: Ms. Gustetic is Director of Early Stage Innovations and Partnerships at the National Aeronautics and Space Administration (NASA). She is an experienced innovation leader in the Federal government and a policy entrepreneur, having served as the Program Executive for Small Business Innovation Research (SBIR/STTR) at NASA Headquarters (2016-2020), the Assistant Director for Open Innovation at the White House Office of Science and Technology Policy (2014-2016), the Program Executive for prizes and challenges at NASA (2012-2014), and co-chair of the Partnership for Public Service's Innovation Council (2018-today), among many other distinguished positions.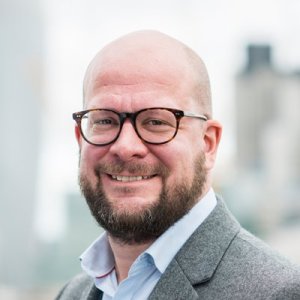 Theo Blackwell: Appointed in 2017 as London's first Chief Digital Officer, Mr. Blackwell leads on London-wide digital transformation, data and smart city initiatives at City Hall. His role involves: strategic leadership on the digital transformation agenda for London's public services, across the GLA group and the wider public sector; convening on behalf of the Mayor, across London local government to support the take-up of innovative, technology, and data-led approaches to service delivery and public engagement; and developing and promoting partnership between the public, private and community sectors to enable and support the development of new public service-oriented technology and innovation.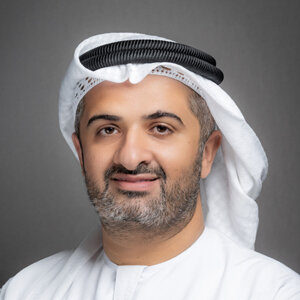 Abdulla Al Jarwan: Mr. Al Jarwan is the Senior Project Manager of the Government Accelerators, part of the strategy and innovation sector in the UAE Prime Minister's Office. He is in charge of the international collaboration programs in terms of overseeing the Government's Accelerators methodology sharing to different countries as part of the Government Exchange Program, including capacity building, training, and support in challenge identification.
Prior to joining the Government Accelerators, Abdulla was in charge of the international engagement related to micro, small, and medium enterprises managed by Khalifa Fund for enterprise development to over twenty countries in Africa, Asia, and Europe. He was responsible for designing, implementing, and monitoring different entrepreneurship support programs in beneficiary countries. Abdulla also played a core role in the flagship project of establishing the Zayed Fund for Innovation and Entreprenuership in the Chechen Republic, which is a full fledge entity providing a wide range of services from capacity building, business planning, funding, and post operations support.
Abdulla graduated with a Bachelor's degree in science in business administration focusing on finance. Abdulla has started his career as a business analyst in the commercial unit in a multi-billion dollars manufacturing facility in the UAE where he worked on commercial evaluation, credit risk management, and project finance. Abdulla is currently is currently continuing his higher education majoring in Innovation and Change management.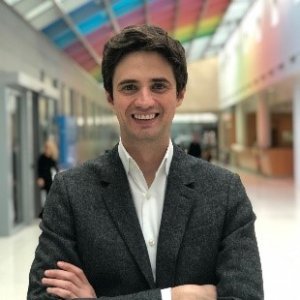 Jamie Berryhill: Mr. Berryhill is an Innovation Specialist at OPSI. In addition to leading the project on cross-border government innovation, his work includes surfacing and tracking innovation trends and conducting research on the intersection of innovation and digital government. Prior to joining OECD, Jamie worked for the White House Office of Management and Budget (OMB) as the Chief of Policy for the United States Chief Information Officer. His portfolio included restructuring technology governance in agencies, devising new funding mechanisms for tech modernisation, and providing transparency through open data and open source policies and approaches. Prior to OMB, Jamie worked for the U.S. Government Accountability Office (GAO) to provide the U.S. Congress with data-driven reviews of fraud and abuse in government programs.
Over the coming weeks, we will announce additional high-profile speakers. Together, our panellists will draw on their knowledge and experience to explore what is needed governments around the world to collaborate in new ways.
We invite you to register for the event with this link.