Anticipatory Innovation Governance in Gipuzkoa

Future-oriented change in an environment of radical democracy
Over the past few months, we have been reminded that despite scenario planning and strategic foresight, it's easy to be caught off guard off guard and unprepared in the face of crises and changing circumstances. Today's policy context is one of complexity and uncertainty: an environment that requires more adaptive, anticipatory and systemic policy and governance approaches. This is challenging for many governments that hold dearly to clearly established processes and structures embedded in a history of careful deliberation and oversight. The emerging work in the area of anticipatory innovation governance responds to this context by using methods and tools that openly explore uncertainty and radical ideas, to help imagine plausible futures in order to shape and steer towards preferable futures. Our most recent project in the realm of anticipatory innovation highlights the importance of cross-sectoral collaboration, open-minded political leadership, and willingness to test and explore new tools and methods in uncertain and complex contexts.
Applying Anticipatory Innovation Governance
Over the past few weeks, we've launched a deep demonstration with the Gipuzkoa Provincial Council, a Basque-speaking sub-national entity in northern Spain. This province is home to 89 municipalities, many of which host a large industrial presence with a wide range of industrial, political and civil society stakeholders. While the region has successfully transformed its economy several times in recent decades, the Gipuzkoa Provincial Council has acknowledged that the complex challenges faced by the province, including the balance between industrial progression and "greening of the economy" requires a portfolio of governance and management approaches. Together with the council and a diversity of partners, including Climate KIC (focused on portfolio approaches to innovation and climate change), the Agirre Lehendakaria Center (an innovation laboratory established by the University of the Basque Country and Columbia University) and Mondragon Corporation (the world's largest worker's cooperative), we are exploring portfolio and anticipatory innovation approaches to meet current and future challenges.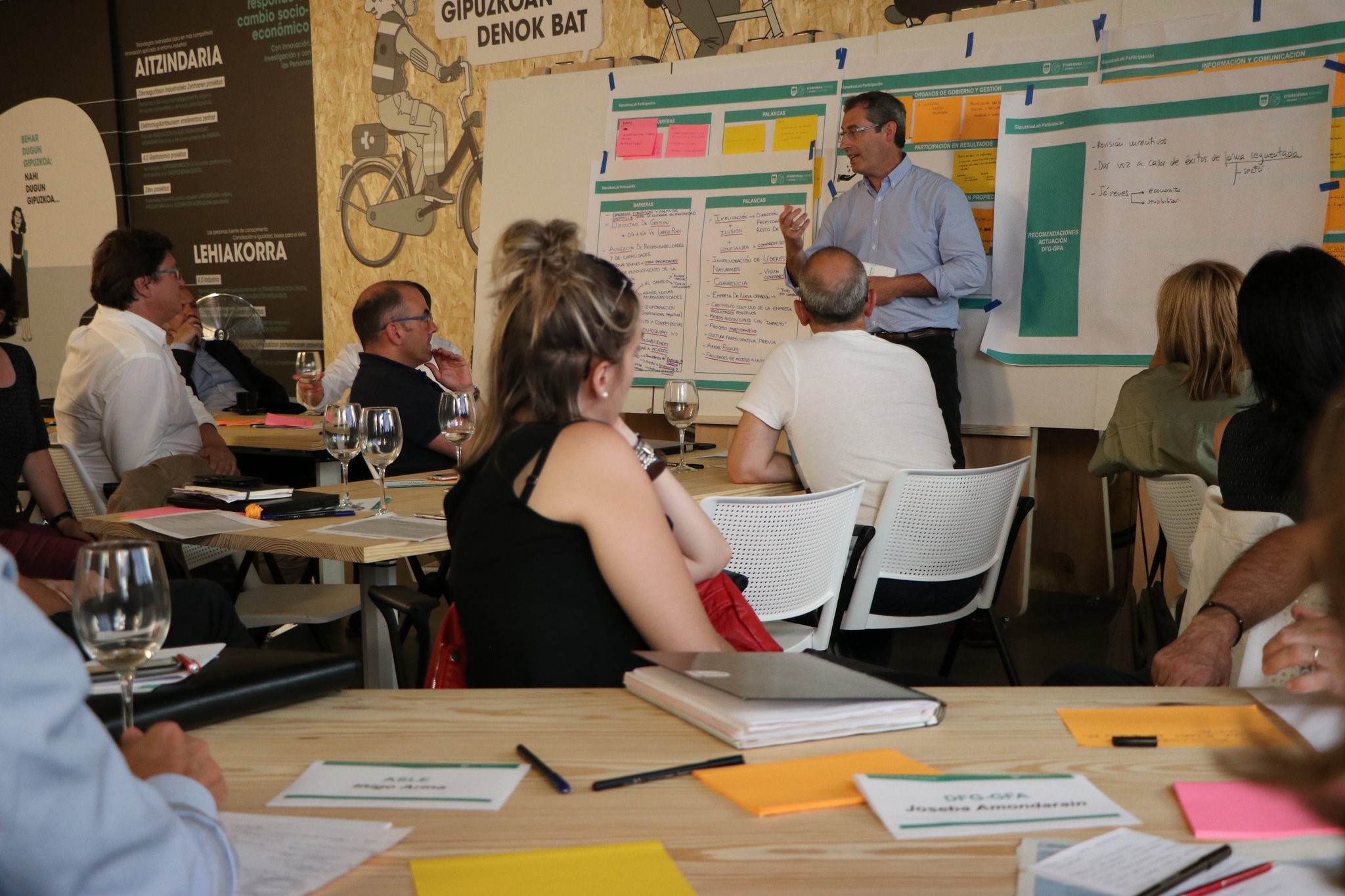 Will and commitment for innovation
Key to the success of any organisation's innovation journey is a will and rigour from leadership to support innovation. The 10 Commitments of the Gipuzkoa Provincial Council demonstrate a clear will for continuous innovation and improvement. These commitments are undoubtedly ambitious: what some might consider a "gold standard" of governance that balances economic interests with social justice and welfare considerations. These types of commitments are often seen as contradictory: promoting advanced industry often results in sacrifices in the social justice realm, similarly commitments to sustainability often contradict interests of industry.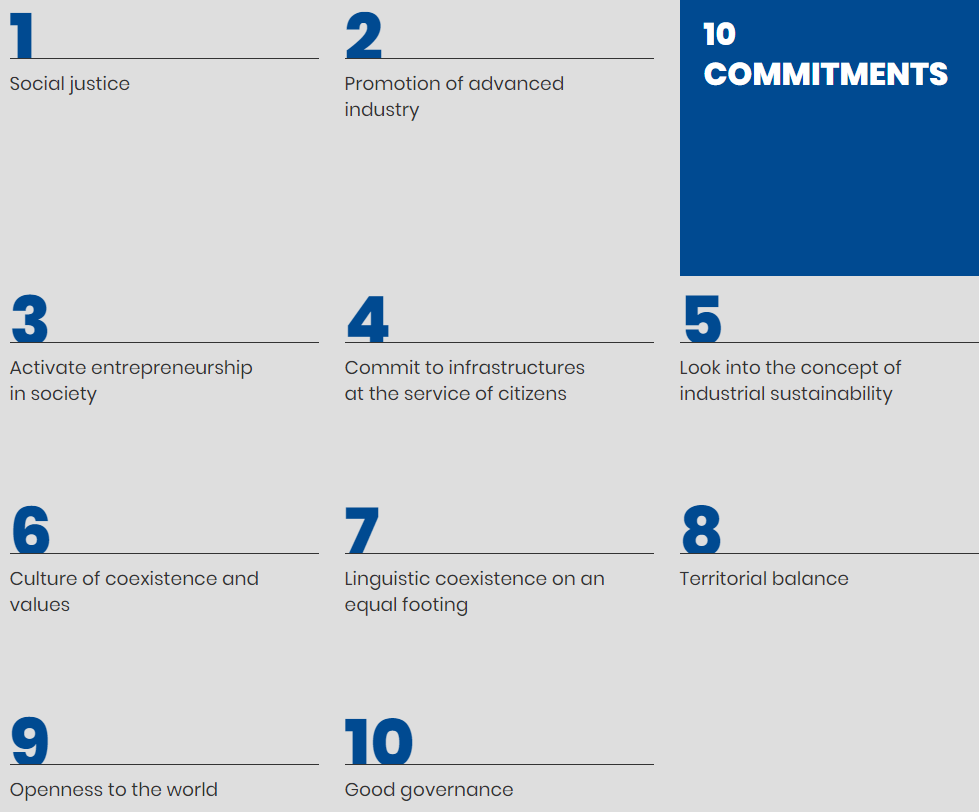 The council's decision to embark on this deep demonstration under their Etorkizuna Eraikiz – Building the Future Programme reflects the complexity of balancing these priorities, particularly in a time of global, economic and environmental uncertainty. They are dedicated to working with a range of stakeholders, including society, industry experts, academia and innovation thinkers to try new approaches that steer towards preferable futures and prepare for a range of circumstances in order to balance the needs of society. This strategy demonstrates that process and people matter: how decisions are made, who is at the table, what methods are used, and how futures are explored.
Radical Democracy in Changing Contexts
This region has a strong tradition of inclusiveness and participation; what would be considered 'radical democracy' elsewhere is just normal here. – Gorka Espiau Idoiaga, Senior Fellow at the Agirre Lehendakaria Center
The current context, shaped by the covid-19 crisis, environmental change and technological advancement is an opportunity for radical change: governments across the world are being forced to explore alternatives because the status quo longer suffices. The province is facing a time of economic hardship as the impacts of the covid-19 crisis are hitting the region, notably the car manufacturing industry. While this is certainly a financial challenge for individuals, industry and governments, it also presents an opportunity for change and a "fresh-start", notably potential for a green transition aligned with the European Green Deal. This context is a chance to test tools and approaches to meet complex challenges and to shape a promising future for the region.
The region is starting from a place of strength in terms of its inclusive practices with civil society groups and hopes to transform while maintaining equality as a core value. The Mondragon Valley´s Social Innovation Platform (D2030) is a network of local authorities (municipalities and regional governments), private sector (the Mondragon Corporation and others), civil society organisations and academia working to power the next "Just transformation" of the region by applying movement building and radical democracy principles developed by the cooperative movement in the area since 1956. The platform will be used for anticipatory innovation experiments in 2020 and 2021.

We need to shape a new way of thinking, to adapt to new times in which the value for respect and solidarity exists within an ecosystem that is more constructive and a system in which people and their subjectiveness and freedom are at the centre of everything we do, because none of this makes any sense unless people are happier within the system that we are making. – Xabier Barandiaran, Head of the General Deputy's Office at the Provincial Council of Gipuzkoa
For the Provincial Council, the commitment to citizen involvement and cross-sectoral collaboration is clear. Developing mechanisms and pilot projects to support this will be a key component of this deep demonstration as we test how different approaches can shape positive outcomes and lasting change in how the government supports society through successes and challenges.
Exploring Alternative Governance Approaches
A key starting point for applying anticipatory innovation governance is exploring which governance mechanisms are ripe for experimentation. In a series of initial sensemaking workshops, OPSI, local partners, and ClimateKIC explored potential areas for experimentation and action research around different mechanisms of anticipatory innovation governance as well as upcoming windows of opportunity that can be test beds for these experiments.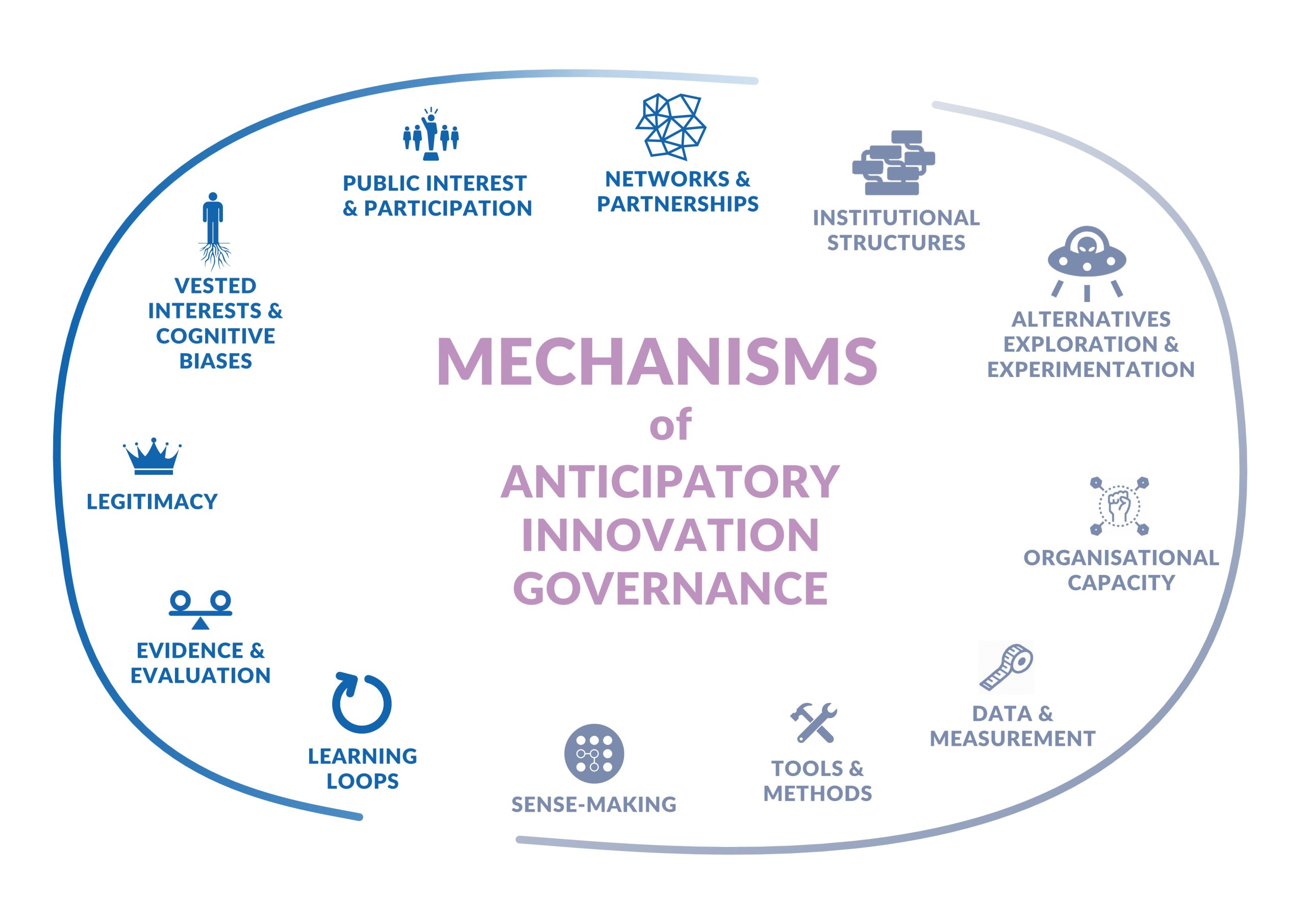 The team explored the capabilities already existing in Gipuzkoa's governance system: where the opportunities and spaces are for experimentation, where the council would benefit from guidance and how various actors are involved in the system. One challenge faced by the council is that many initiatives are divided into projects lines that operate distinctly, despite sharing overlapping objectives and stakeholders with other projects. One of the objectives of this work will be to connect these projects to a large mapping and systemic overview of work in the region: to create learning and feedback loops, build connections and work towards system–wide strategic aims.
Three key barriers were raised in this discussion: the challenge of involving politicians in the process when the focus is often on election priorities, working with the institutions themselves: the social and political structures that are hierarchical and bureaucratic, and the need for knowledge development.
The team also conducted a preliminary scoping exercise with the Council and deep demonstration partners, to explore which governance mechanisms are already in existence, and where they see new opportunities. One of the key priorities of the Council is in the area of participatory and collaborative governance: which they consider to be fundamental to liberal democracy. Through this deep demonstration we hope to explore new mechanisms for citizen participation and collaborative governance while supporting alternatives exploration, creating learning loops and building new structures for networks and partnerships.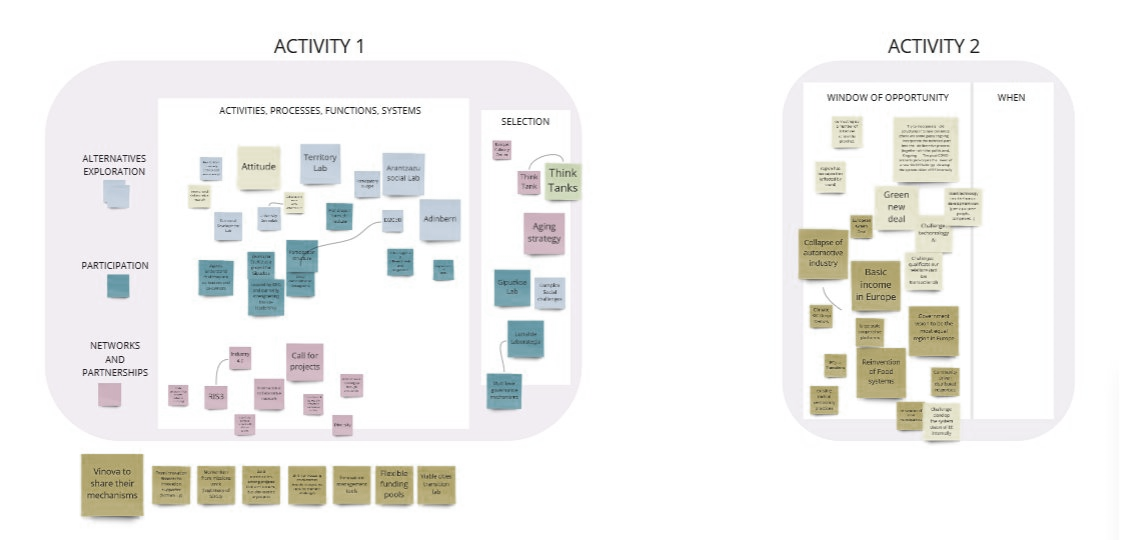 Undoubtedly, exploring alternatives, trialing new methods and opening the door to change is not easy: anticipatory innovation requires openness to the fact that the outcomes cannot always be controlled, and that failure may be needed to discover what works. Moreover, it often goes against the typical political logic which focuses on outcomes to emphasize process: it requires an openness to changing systems, willingness to deliberate and learn, and courage to reinvent the way that government interacts with stakeholders and society.
As we launch this deep demonstration we are inspired by the political will and the network of people at the table. At the end of the day, following through on commitments, particularly for governance change requires not only knowledge partners, but also formal and informal mechanisms for collaboration, participation and engagement across entire systems. The roadmap of deep listening, system mapping, problem definition, portfolio design, innovation management and sensemaking is built with an awareness of the importance of how the system works together: actors, institutions, and mechanisms across not only government but civil society, industry and beyond are all crucial to the decision-making process and the future of the region.
Learning from our peers and sharing experience
Supporting anticipatory innovation governance projects is not only an opportunity for us to support capacity building in a specific country or regional context, but also a chance to connect innovation practitioners internationally to share best practices, lessons learned and competencies across what can otherwise feel like a lonely innovation environment. Colleagues from Vinnova, Sweden's Innovation Agency, a founding member of the Anticipatory Innovation Governance network, joined a Gipuzkoa workshop to share their experience stewarding an extensive innovation programme across the Swedish governance ecosystem. Similarly, working with partners from Climate KIC and the Agirre Lehendakaria Center allows us to join forces in applying new approaches in constantly evolving contexts to share the lessons learned, insights and successes with the global innovation community. We hope that this deep demonstration will be a successful trial of governance approaches that can be applied across country and regional contexts in response to uncertainty.