Deadline Extended: Call for Innovations open until 5 October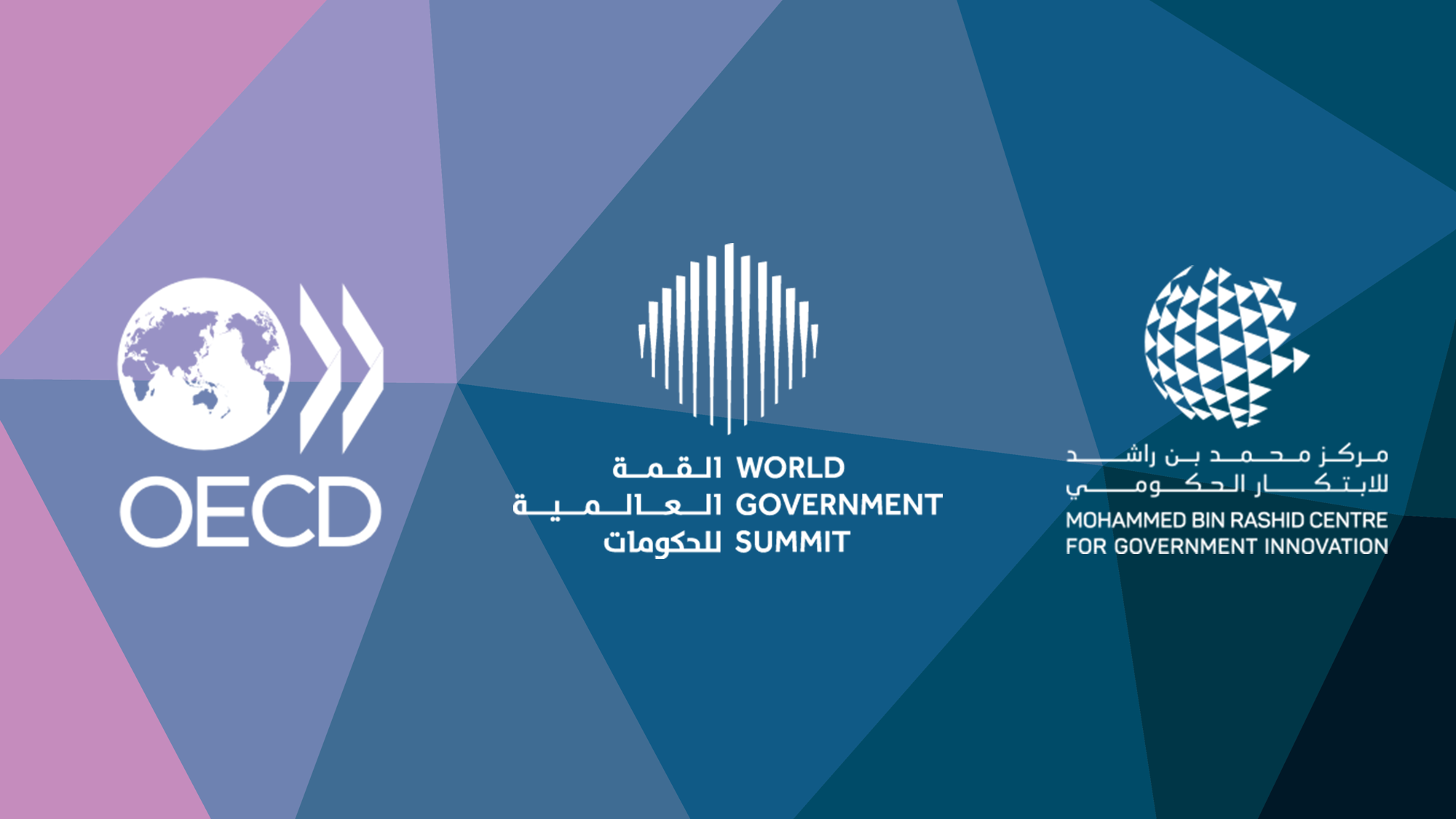 Due to demand from the innovation community, and to give more time for users who encountered technical issues, we have extended the deadline for the Call for Innovations until 5 October 2018. You may submit an innovation any time before the end of 5 October. We do not have a firm midnight deadline. As long as it is October 5th somewhere in the world, we will accept your innovation.
The OECD Observatory of Public Sector Innovation (OPSI) and the UAE Mohammed Bin Rashid Centre for Government Innovation (MBRCGI) are excited to launch our third annual Call for Innovations in government.
Submissions are open now, until the 5th of October 2018.
Innovators from around the world are encouraged to submit innovative practices to fuel research on innovation trends and to inspire others to work in new and creative ways (see instructions in the box below). Click and distribute in your workplace the Call for Innovations A4 Flyer.
As in previous years, a number of these innovations will be featured in a published OECD report, and several of the teams will be invited to Paris to present at OPSI's innovation conference, and to Dubai to present their work to the global audience at the World Government Summit and its interactive Edge of Government experience. These cases benefit from:
Global visibility: Featured innovation initiatives are promoted to the over 4,000 delegates to the Summit, 250 attendees of OPSI's upcoming Innovation Conference, over 10,000 readers of OECD's global trends reports, and thousands of visitors to the OPSI and Edge of Government websites. One team will win the UAE's Edge of Government Award.
Platform for scale: Based on the experiences of previously featured teams, initiatives receive enhanced attention and support at home, and new partnerships are formed that enable projects to scale and be duplicated in other countries.
Global movement: Featured innovations and their teams serve as leaders and examples of impact to inspire others and build global momentum for innovation.
The deadline for submissions is Friday, 5 October 2018. The call is open to governments and their partners in the private sector and non-governmental organisations. Submit your innovation today! 
How to Submit an Innovation:
1. First, register for the OPSI Website
2. Then, submit an Innovation through our digital Innovations Platform by 14 September 5 October 2018
You can preview the submission questions and share them with your team using the .doc version available here . Please note that final submissions will need to be done through the digital platform.
Who can Submit an Innovation?
We welcome submissions from government officials, civil society organisations, and companies, as long as the goals are to improve government and citizen lives, and the public sector is in the main leader of the work or is an integral partner.
Innovations will be Recognised at Events in Paris and Dubai
OPSI will be hosting an invitational innovation conference in Paris (19-20 November 2018). Innovation experts from around the world will come together to collaborate on strategies to advance the global innovation agenda. Several teams identified through the Call for Innovations will be invited to the Paris conference to present their work and contribute their expertise (transportation, hotel, and per-diem expenses covered).
In addition to the conference in Paris, a number of teams will be invited to Dubai to present their work at the World Government Summit, the largest annual gathering in the world focused on shaping the future of governments through innovation. Taking place on 17-19 February, the Summit features sessions with world leaders, and heads of industry. For 2018, the event brought together over 4,000 government officials, thinkers, policy makers, and industry experts from over 150 countries to discuss ways to harness innovation and technology to discuss the challenges and opportunities faced by the world.
As part of the Summit, our partners at the MBRCGI hold the Edge of Government experience, a series of interactive exhibits that bring innovation to life. The teams invited to Dubai will work closely with the MBRCGI team and professional designers to transform their innovative projects into interactive displays to be displayed at the Edge. You can read more about the experiences of two of the selected teams for the 2018 Edge experience in our recent blog post, see photos from the 2018 Edge in the gallery below, and read about the 2017 Summit and Edge experience in our recap post from last year.
One of the innovations featured at the Edge exhibit will be selected to receive the prestigious Edge of Government Award. Last year, the award was given out by the Prime Minister of the UAE – check it out here.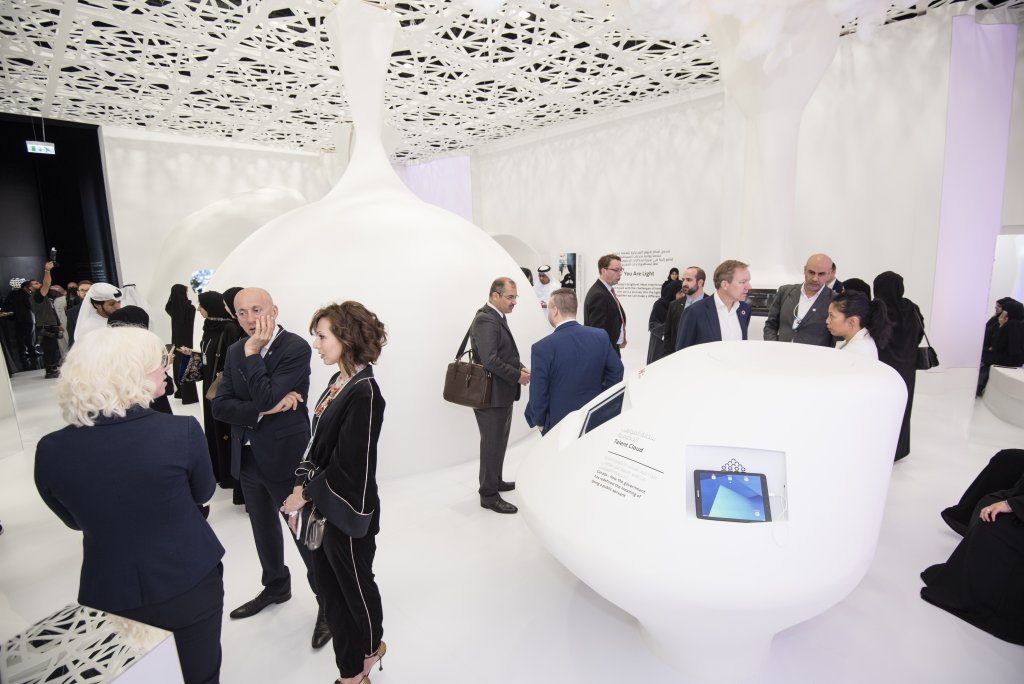 Selected Innovations will be Featured in a Published Report
The OECD OPSI will also feature 10 selected innovations as in-depth case studies in our annual series of reports, Embracing Innovation in Government: Global Trends. In these reports, we surface key trends in public sector innovation and illustrate how government innovators are making it happen in real-world examples. You can check out our 2017 and 2018 reports below to see how your innovation could be presented. The innovators what we've featured have reported that their projects have gained global attention and increased support within their own countries.
While only 10 innovations will make it to the report, many others will also be recognised as international best practices in our new Innovations Platform. The OPSI team will review all submitted innovations and add highly innovative cases to the platform to promote excellence and to help replicate innovation and inspire new thinking.
Have you worked on an innovative project we should know about? Or perhaps you know of one? Please let us know by registering (if you haven't already) and then completing our online submission form by 5 October 2018. Please direct any questions to [email protected] or @OPSIgov. We also encourage you join our newsletter to receive innovation updates.