Carrot Rewards Winning the Edge of Government Award in Dubai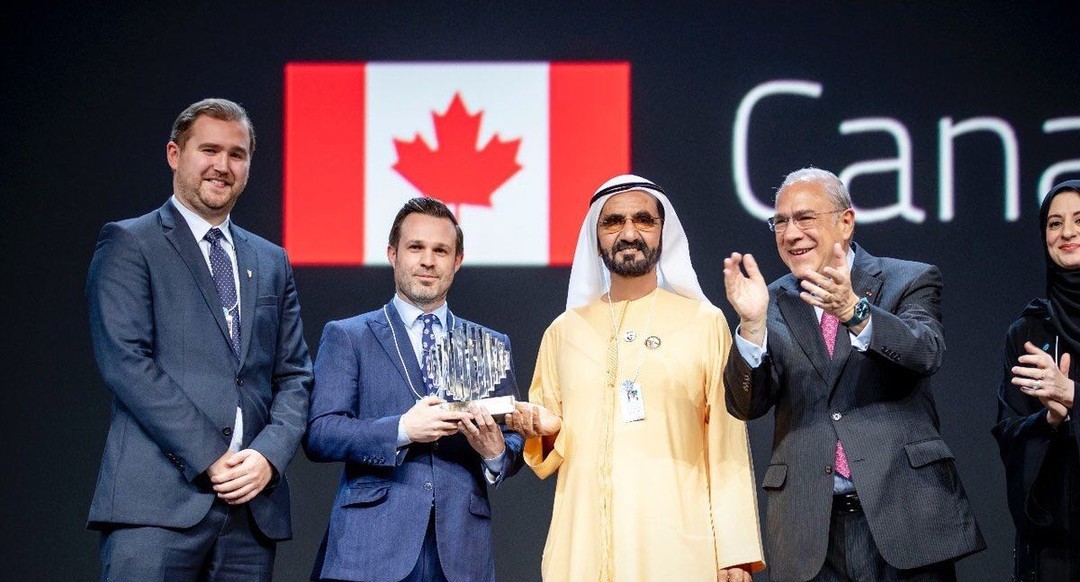 This blogpost was initially published by Justin Von Etzdorf on Linkedin. Justin submitted a case study to the OPSI 2018 Call for Innovations regarding Carrot Rewards (an innovative app that combines gamification and BI to allow governments to better understand its constituents). You can learn more about Carrot Rewards on our Case Study Database or in our new Embracing Innovation in Government: Global Trends 2019 report. He shares his experience in his own words:
As I sit on the second leg of our 25-hour journey back to peak winter weather in Canada, I can't help but smile as I reflect on the week I've just been a part of. Seven days ago, Carrot's Chief Partnerships Officer, Matt O'Leary, and I touched down in Dubai, not knowing what to expect from our time at the World Government Summit. Now that it's all said and done, it's fair to say that the experiences FAR exceeded any of my expectations, and of course the cherry on top being – (*spoiler alert*) we are returning as winners!
With all of the movies on my flight already watched and the excitement of this experience fresh in my mind, I want to share some of my takeaways from this incredible week in my career:
How we got here (a longer story short):
October 2018 – with the help of our behaviour science expert, Lauren White, and our founding public sector partners at Public Health Agency of Canada, I created a case study and submitted it for the Observatory of Public Sector Innovation (OPSI)'s "Call for Innovations." These cases were judged on their novelty, replicability and impact.
November 2018 – out of over 540 international submissions we were invited to present our case study at the annual OPSI conference in Paris, France. Meg and Clem, who went on Carrot's behalf, crushed it – of course!
December 2018 – The Carrot Rewards case study was included in the OECD's Annual Global Trends Report.
Dec/Jan of 2019 – we were shortlisted with 9 other international innovations for the Edge of Government Award taking place at the 7th annual World Government Summit in Dubai.
This EOG award also came with the opportunity to co-create and design an activation to showcase Carrot Rewards in an immersive and interactive experience space during the summit.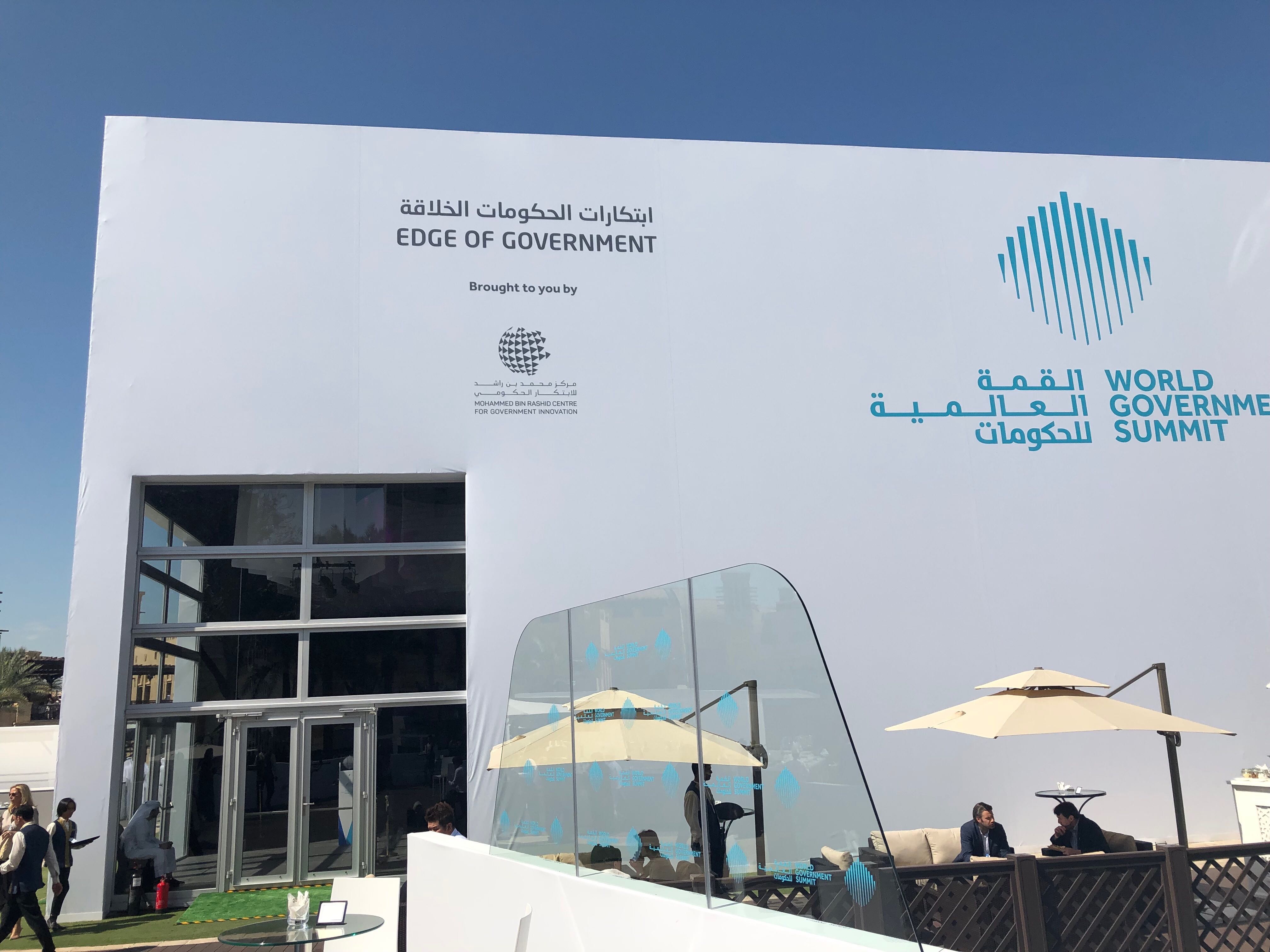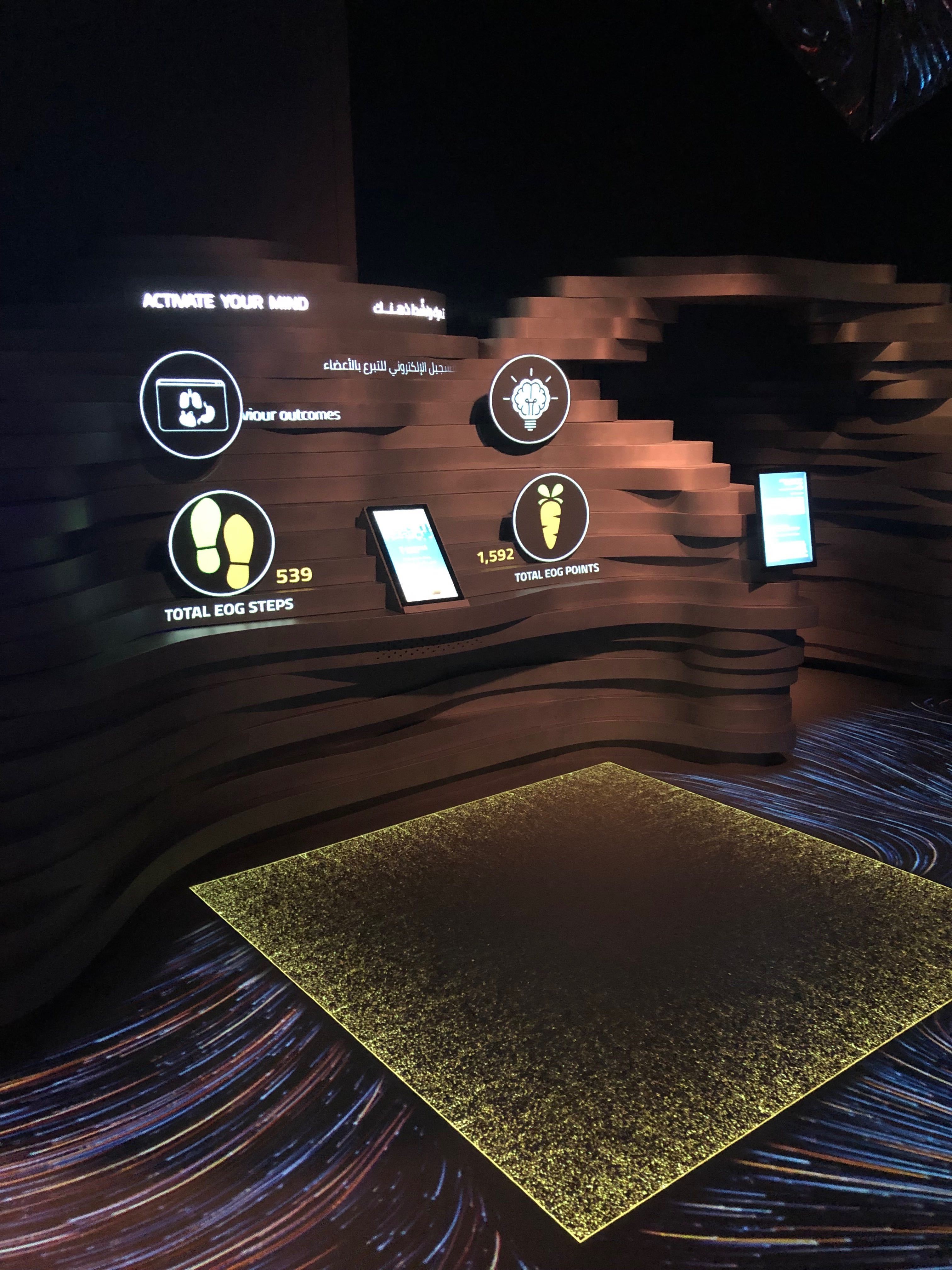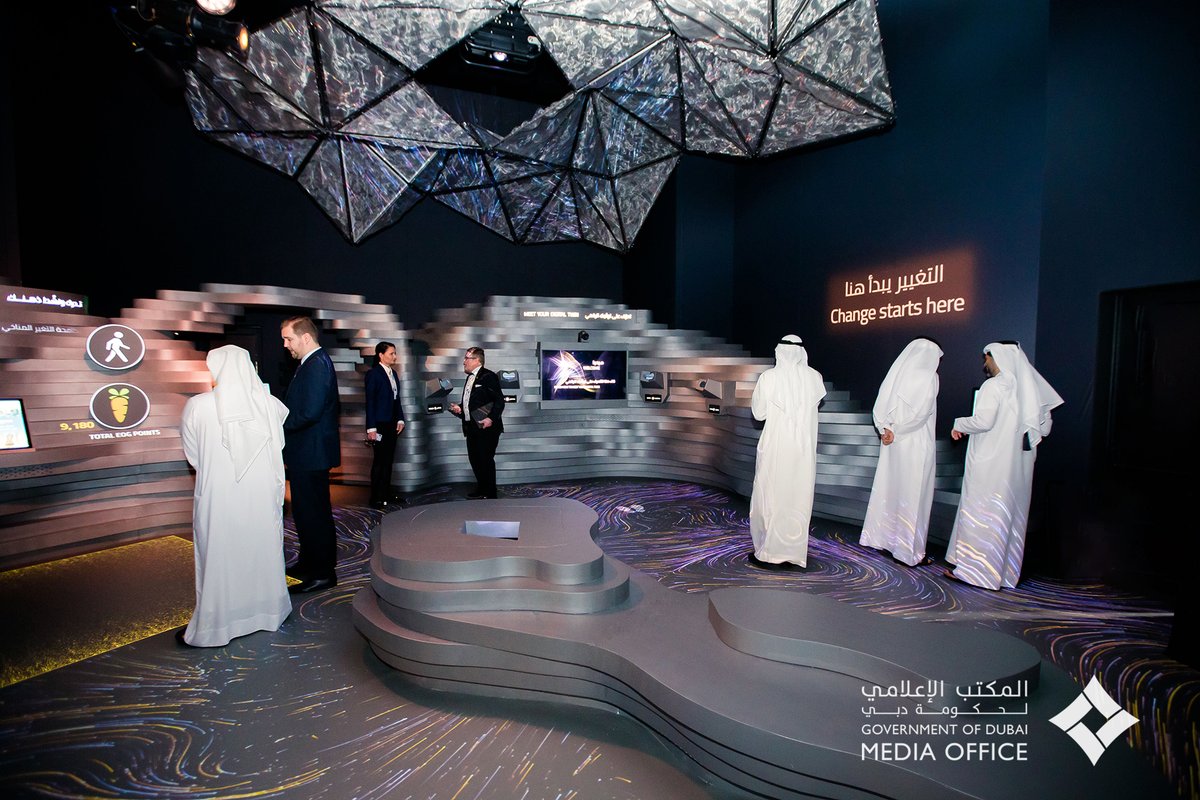 That brings us to WGS 19.
Here's what I learned:
When you make it to a global stage, you're representing more than just your company. We were representing our country. The World Government Summit is a prestigious event that draws over 4,000 participants from 140 countries that included heads of state, ministers and government officials. The outpouring of support from our counterparts back home after we won, and the sense of Canadian pride that we felt as a result, was an added bonus to the experience. We were proud to be the only Canadian in the EOG Award this year and to see the Canadian flag on the main stage screen was truly awesome!
We're in an era of innovation, and governments are in the driver's seat. Working at Carrot, I'm fortunate to experience this first hand with the innovative work we do in partnership with more than 40 public sector organizations. Something that became apparent during our time in Dubai is that there is a major global appetite for new and creative solutions to long standing problems like health promotion and prevention. It was evident by the officials we met from all over, that cultivating innovation is a key priority to addressing these issues. This was most clear by our interaction with the UAE and Dubai government representatives. They have set up a UAE National Innovation Strategy that applies strategies and frameworks to empower innovation and future thinking across all sectors of their government.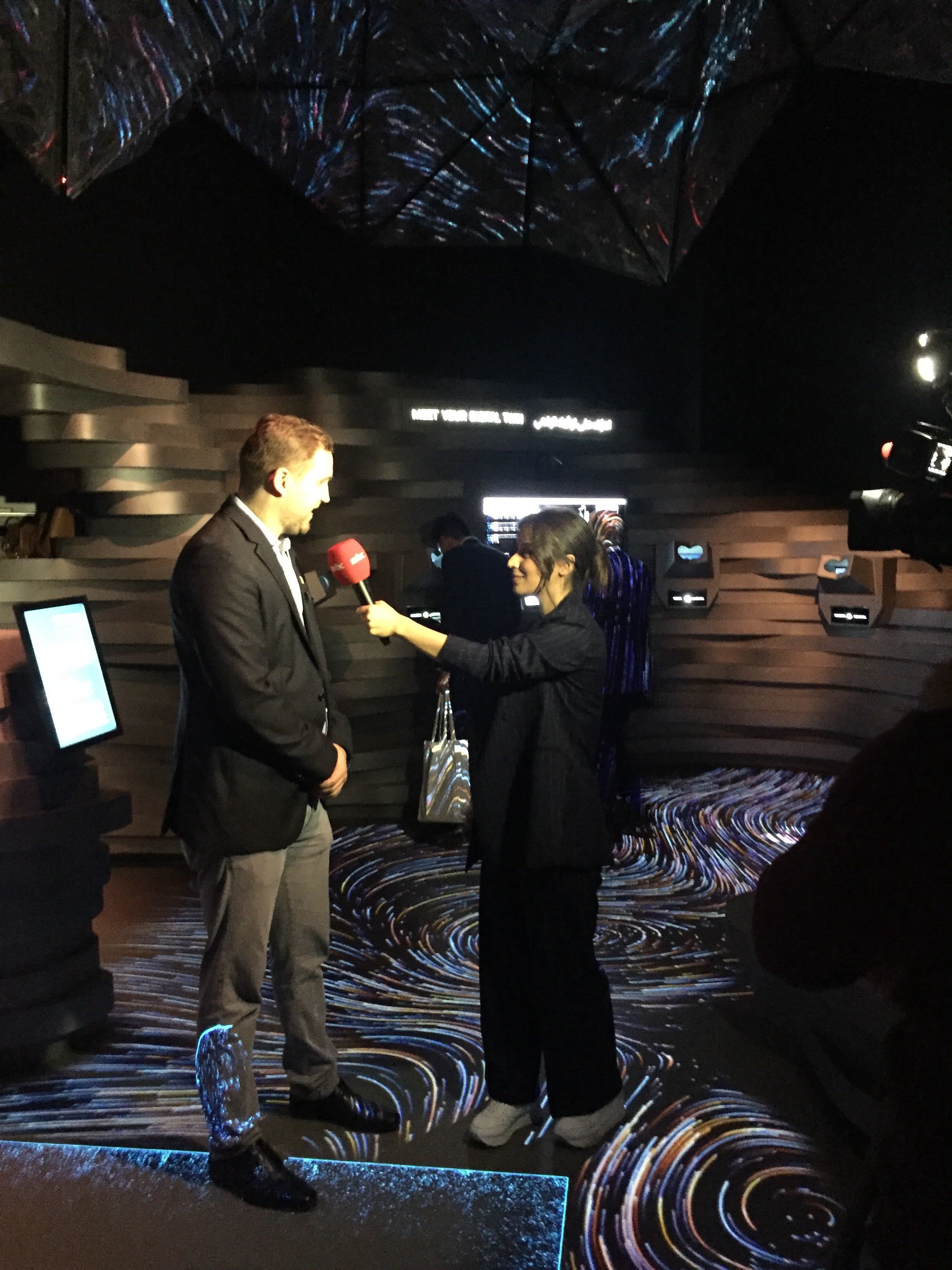 Mastering the core elements of our innovation story or 'elevator pitch' is something that allowed me to be more fluid and helped me get through the more challenging conversations. Over the three-day EOG activation, Matt and I were able to have countless meaningful conversations with the many participants and special guests that included top ranking members of the UAE royal family. The pitch evolved slightly over the time, so we could change our focus on certain things that were resonating more than others. Knowing exactly what points you need to cover is key when the nerves of meeting a VIP, or if you have to do an interview with some bright lights. The way you bridge those points will change, but your core message should always be there to help to guide the conversation.
Carrot is a global solution. Sharing our Carrot innovation story helped me see firsthand how innovation can bridge cultural divides. Bringing Carrot to the UK, made intuitive sense as there are so many similarities between our two countries. However, I was taken aback by how incredibly warm the reception was in the Middle East – in an entirely different part of the world, with a different system of government (not to mention language!). Leveraging the powers of mobile technology, behavioural science and loyalty programs to drive population wellness resonates universally because, at its core, it deals with factors that appeal directly to our collective human nature. Carrot's end goal is to help citizens become more healthy, and that is a mission that people and governments can get behind, despite any cultural differences or divides.
What we're coming home with:
On Monday we were presented with the Edge of Government Award on the main stage by His Highness Sheikh Mohammed bin Rashid Al Maktoum UAE Vice President, Prime Minister and Ruler of Dubai – a proud moment and career highlight to date. I was honoured to represent the Carrot team to accept this prestigious award.
We're coming back with so much more than just a trophy. We have made new connections – professionally, with those who believed in the power and potential of our innovation – and personally, with the many people we worked with to make our activation a success, as well as our fellow EOG nominees.
Being surrounded by smart, passionate people has been inspiring to say the least. I have a new confidence and passion for all that we do and a desire to continue to spread this innovation across the globe!
From crafting our innovation story for the case study submission to creating our immersive Edge of Government activation, to finally walking onto the main stage being recognized by His Highness Sheikh Mohammed bin Rashid Al Maktoum Mumahed and the Secretary-General OECD, Angel Gurría (final name drop!) on the other side of the world, this has experience has been rewarding and offered new perspectives that will stay with me throughout my career.
The recognition on this international stage will no doubt generate global momentum and opportunity for further and more rapid scale for Carrot Rewards. I am confident that our team is going to do all that we can to make the best of this so we maximize our impact potential across the world. Stay tuned…