Innovations for the real world: OPSI innovation challenges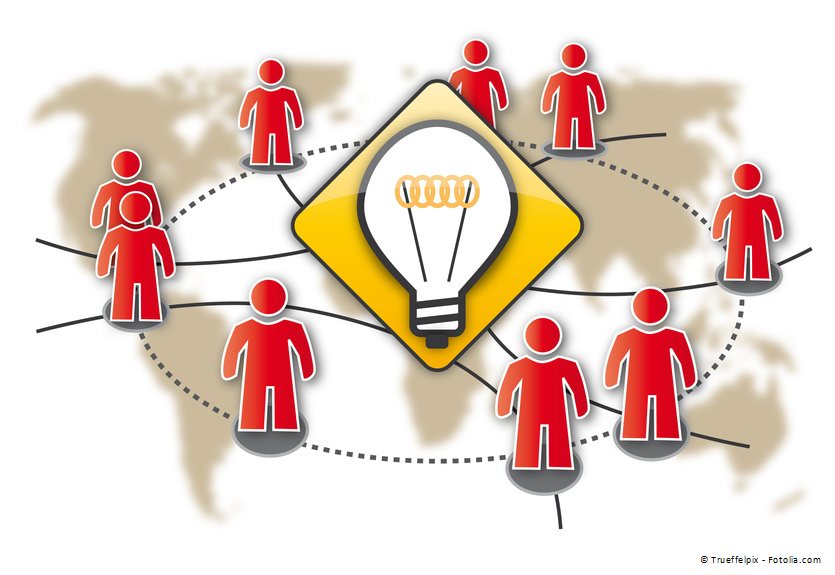 No one enjoys completing their tax submission. And the experience isn't any nicer for the tax authority. The yearly deadline creates a peak in work for them too. To improve service quality and work more effectively, Poland has developed an internet tax application where citizens can ask questions online directly to the tax authority, view other people's questions, and raise awareness of tax issues through a Facebook presence.
In Mexico, the lack of banks in rural areas meant that citizens had to travel many miles to receive social payments. To improve access to public services, Mexico has established partnerships with existing local infrastructure like petrol stations and telecommunication offices, so that users can receive their social payments minutes from their doorstep.
Staying in hospital is rarely a nice experience, but maybe it could be improved if the patient and their needs became the focus? In Finland, a new hospital has been designed based on the needs and preferences of patients and staff, using props to trial different arrangements to see what works best for them.
Rather than taking a historical or theoretical approach, the OPSI takes the perspective of practitioners who need to deliver in the here and now. They need inspiration on new ways of doing things, but also sufficient understanding of the specific context and needs of an innovation so that they can tailor their own responses rather than trying to cut and paste solutions (we all know how well that has worked in the past!) In order to help you do this, we have three principles which help guide the work of the OPSI:
Responsiveness
Interaction
Access
Responsiveness
The innovations presented in the OPSI are only useful if they respond to the problems that public administrations are actually facing and which require public action. In order to ensure that we are addressing the burning issues of the day, we are inviting a number of high profile public sector personalities from OECD governments to share their innovation challenges and to ask how others have met these challenges. Each semester, we will invite a new OPSI co-host to issue a new innovation challenge which stems from his/her government's priorities, either as a sector or thematic challenge. The co-host will explain why the issue is a priority, what the stakes are for his/her country or jurisdiction, and ask other countries to submit innovations in the processes, products, organisations or communication of public services that respond to this challenge.
Our very first co-host, starting November 2014, will be Ms. Alejandra Lagunes, Chief Digital Officer in the Mexican President's Office. From her position as a coordinator of the National Digital Strategy for the Federal Government as a whole, Ms. Lagunes has both the overall vision of where Mexico would like to go, as well as the daily challenges that need to be overcome across government in order to realise this vision. She only has five years to deliver on a very ambitious agenda. Also, during September, Mexico will receive the chairmanship of the Open Government Partnership, an international platform of reformers committed to making governments more transparent, accountable and innovative. This seems to be a perfect opportunity to draw on the collective innovation knowledge of the international OPSI community.
We will shortly post on the OPSI website Ms. Lagunes' innovation challenge, and we will keep you updated on what you have submitted in response to this challenge. Of course, you are welcome to submit innovations in other areas as well, and perhaps the Mexican co-host challenge can get you thinking about what the top innovation challenge would be for your country or jurisdiction.
Interaction
The co-host innovation challenge is only one of a number of new features that we are developing to make the OPSI more interactive. Adding an interactive dimension to the OPSI is still a work in progress. Rather than taking a 'build it and they will come' attitude which assumes we know in advance what users need, we conducted extensive user-testing with countries in order to have a website that is simple to use, intuitive and responsive to user needs. You still need to register to submit innovations and to comment and interact, but that's part of ensuring ownership of innovations and of feedback. Each innovation in the OPSI has a contact person who was responsible for developing and/or implementing that innovation, and OPSI allows registered users to get in touch with many of them so that you can get the real story behind each innovation. By the end of the year, we will have even more interactive features including the creation of discussion groups and live shared documents.
While the OPSI website is making the knowledge of OECD policy communities available in entirely new ways, we believe that this knowledge can be magnified by combining it with some good old-fashioned 'face time'. The OPSI will be holding its first-ever International Public Sector Innovation Conference at the OECD, 12-13 November. This conference will bring public sector innovators from around the world to discuss the 'art of innovation' and what governments need to do to better support systemic innovation throughout the public sector.
These in person exchanges can then continue as online communities as relationships are built and strengthened. Some of the conference proceedings will be available online, as will be the Innovation Talks which highlight some of the innovations in the OPSI.
Access
We hope that all of these activities will enrich the content of the OPSI and make a compelling case for you to come and visit us regularly. Participation and interaction on the OPSI website depends on the accessibility and inclusiveness of the innovations.
The OPSI website has been openly accessible since July 2014, and we would like to make the OPSI a useful tool for the international community of public sector innovators – both inside and outside the OECD – across all levels of government. Up to now, the majority of innovations in the OPSI have been from national governments. One exception is the health sector which is a regional competence in many OECD countries (See Danish Telemedical Ulcer Assessment or Promoting older adults' wellbeing and coping in Northern Finland ), but we are starting to see more submissions in sectors as diverse as youth employment, courts, and disadvantaged families, as well as themes such as administrative efficiency and budget transparency. In the upcoming months, we would like to invite more regional and local governments to participate in the OPSI in order to allow us to tap into the rich set of innovations that are happening at the sub-national level.
The closer we get to citizens, the more we (literally) have to speak their language, and we are also improving on this point. Look at the "Translate page into" button in the upper right-hand corner of your screen. You can now translate OPSI innovations into 28 languages, courtesy of Google Translate. This is far from perfect, but it will allow a far larger audience to have access to the OPSI innovations and to interact with one another.
Please give us your feedback on what you like (or don't like) about the OPSI website and what other features you would like to see. And, above all, please share your innovations with us to inspire others and to take a little credit for the innovations of yourself, your team, your institution and your government. Who says that public sectors can't be innovative?!