Launch | Global Trends 2020: Innovative Responses to COVID-19

Under normal circumstances, the OPSI and the UAE Mohammed Bin Rashid Centre for Government Innovation (MBRCGI) issue an annual report on key trends in government innovation, like we did last year, and in 2017 and 2018. However, 2020 is not a normal year. Like the governments with whom we collaborate, much of our attention has shifted to the COVID-19 crisis. OPSI and the MBRCGI are working to support governments as they respond to the crisis, confront its consequences and impacts, and over time, move towards recovery. For instance, OPSI has created a COVID-19 Innovative Response Tracker with details on over 400 responses from 60 countries. We have also issues a series of blogs that provide updates on Tracker responses and on activities OPSI is doing to support governments in their response efforts.
We still intend to report on emerging trends that we have uncovered, and to tell the stories of innovators who are working to make a difference in how government serves its people. In keeping with tradition of scanning for innovation trends, OPSI and the MBRCGI have analysed the responses from the Tracker and conducted research in order to identify key themes in innovative action taken against the virus and in support of people. We have also met virtually with a number of innovation teams behind these efforts to hear their stories. What we have found and heard has been inspiring. In the face of this unprecedented and harrowing crisis, governments and civic-minded organisations and individuals have, without hesitation, stepped up to meet the challenge with creative solutions. To highlight these themes and tell these stories, we are launching today a new Global Trends report on the most significant trend for 2020: Innovative Responses to the COVID-19 Crisis. This report and associated digital story on key themes and case studies can be found at https://trends.oecd-opsi.org.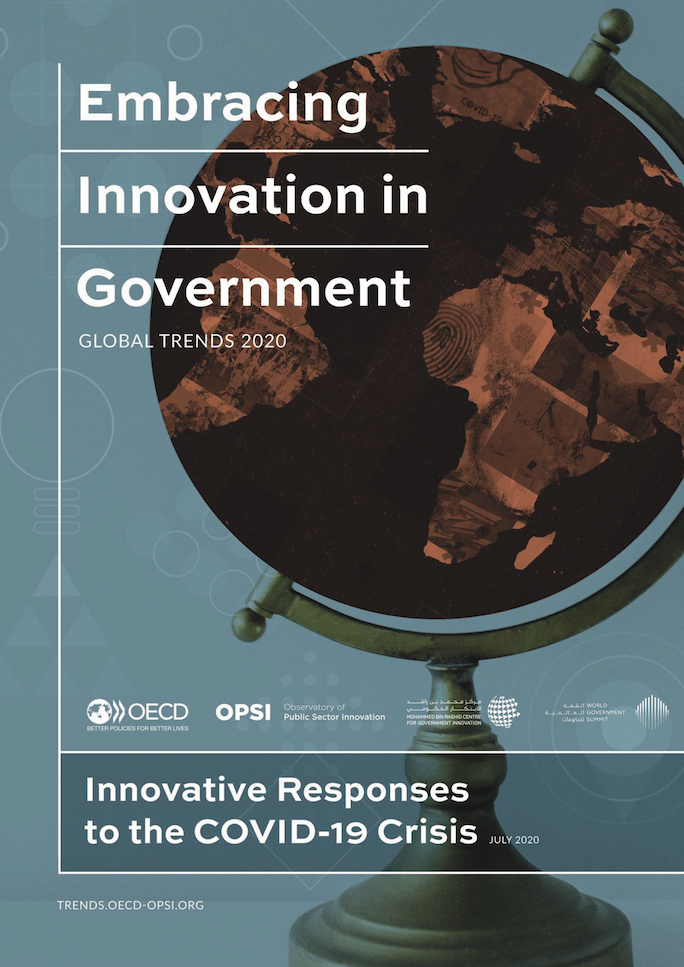 Going forward, OPSI and the MBRCGI will continue to report on global innovation trends identified in 2020 through a series of short reports and an evolving digital story. culminating in OPSI's two-day virtual event, Government After Shock: An unconventional event for unconventional times (17-18 November 2020). You're invited!