Create a new team or partnership
Contact other experts in this area
See how other governments are doing this work
Organisational Design toolkits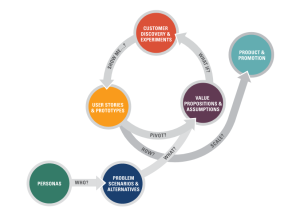 Alexander Cowan
The Venture Design Process offers set of templates, tutorials, and templates for systematic execution of continuous design and delivery. It covers the phases: Personas, Problem Scenarios & Alternatives, Value Propositions, Assumptions & Experiments, Customer Discovery & Experiments, User Stories & Prototypes, Product & Promotion, as well as modules covering agile management and business model generation. The resource is targeted at private sector entrepreneurs and focuses on digital products and services, but its principles and methods can be adapted to the public sector context. Some of of the templates are available as Google documents which can be copied and used interactively.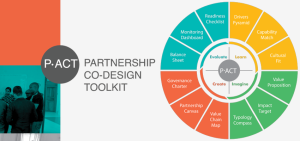 MIT D-lab & SEED
This toolkit is targeted towards impact entrepreneurs, intrapreneurs, partnership brokers and facilitators, and accelerators supporting impact entrepreneurs who are initiating value chain partnerships, partnerships where organizations seek to integrate existing or create new value chains. The Partnership Co-design Toolkit (P.ACT) includes four stages of co-design and 12 tools, each building on the previous, to bring partners closer, to developing a complete partnership model, and get ready to commit. The toolkit is designed to maximize partnership success and offers four features:
1) Co-design process: A four stage co-design framework to ensure inclusive participation and continuous engagement of all partners.
2) Value focus: Emphasis on defining both the value created and the value captured through the partnership. It focuses the partners' attention on generating value for their customers and beneficiaries as well as for their organisations.
3) Collaborative approach: Individual self-assessment and reflection alongside collective problem solving, constructive dialogue, decision making, and action planning.
4) Modular use: Enabling users to diagnose their partnership needs and helps them identify the right tools to move their partnership forward.
The resource includes step-by-step instructions, illustrative examples, worksheets to document outputs, facilitator tips, and templates, including some editable planning spreadsheets and checklists.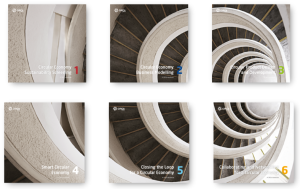 CIRCit Norden
Nordic Green Growth
This is a collection of six workbooks containing tools and guides for transitioning towards a Circular Economy. The workbooks relate to the six focus areas:
1) Circular Economy Sustainability Screening
2) Circular Economy Business Modelling
3) Circular Product Design and Development
4) Smart Circular Economy
5) Closing the Loop for a Circular Economy and
6) Collaborating and Networking for a Circular Economy.
Each workbook contains an introduction to each Circular Economy topic followed by guides, activities and tools. A library of tools is also available separately on the publisher's website.
IDEO
Ellen McArthur Foundation
The current big shift in management - both public and private - is from linear models to circular models. This resource was designed to help innovators create more elegant, effective and creative solutions for circular economy. This resource allows users to explore new ways to create sustainable, resilient, long-lasting value in the circular economy. While it is oriented towards private sector manufacturing and products, it can also be helpful for public sector organisations to think about supporting more circular models, either externally or in their own operations. The resource is divided into sections: understand, define, make, and release circular innovations. The resource includes detailed step-by-step guidance on circular methods and mindsets, including videos, cases, and related resources. The guide also includes resources for putting circular strategies into action, including worksheets and packaged workshops with facilitator's guides, video lectures, and presentations.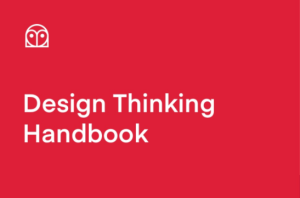 InVision
Eli Woolery
The Design Thinking Handbook is a comprehensive guide to the practice of design thinking and framework popularized by the Stanford d.school. The resource is organised into sections Why We Need Design Thinking, Empathize, Define, Ideate, Prototype, Test and it can be downloaded as an epub, PDF, or audiobook, or can be read in a web-based format. The text is supplemented with links to podcasts, videos, interactive exercises, and other related resources to build practice along with knowledge of design thinking.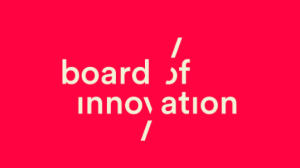 Board of Innovation
This is a collection of tools developed through transforming leading innovation management theory into hands-on, easy-to-use, actionable innovation tools. The tools are organized in the categories: Culture, Business model, Validation, Pitching, Technology, Strategy, Problem discovery and Ideation. Each tool contains a description and a step-by-step guide telling how to approach it. The resource also includes guides, videos, posters, quizzes, etc., which provide knowledge within the field of innovation management and design thinking.