The Edge of Government Innovation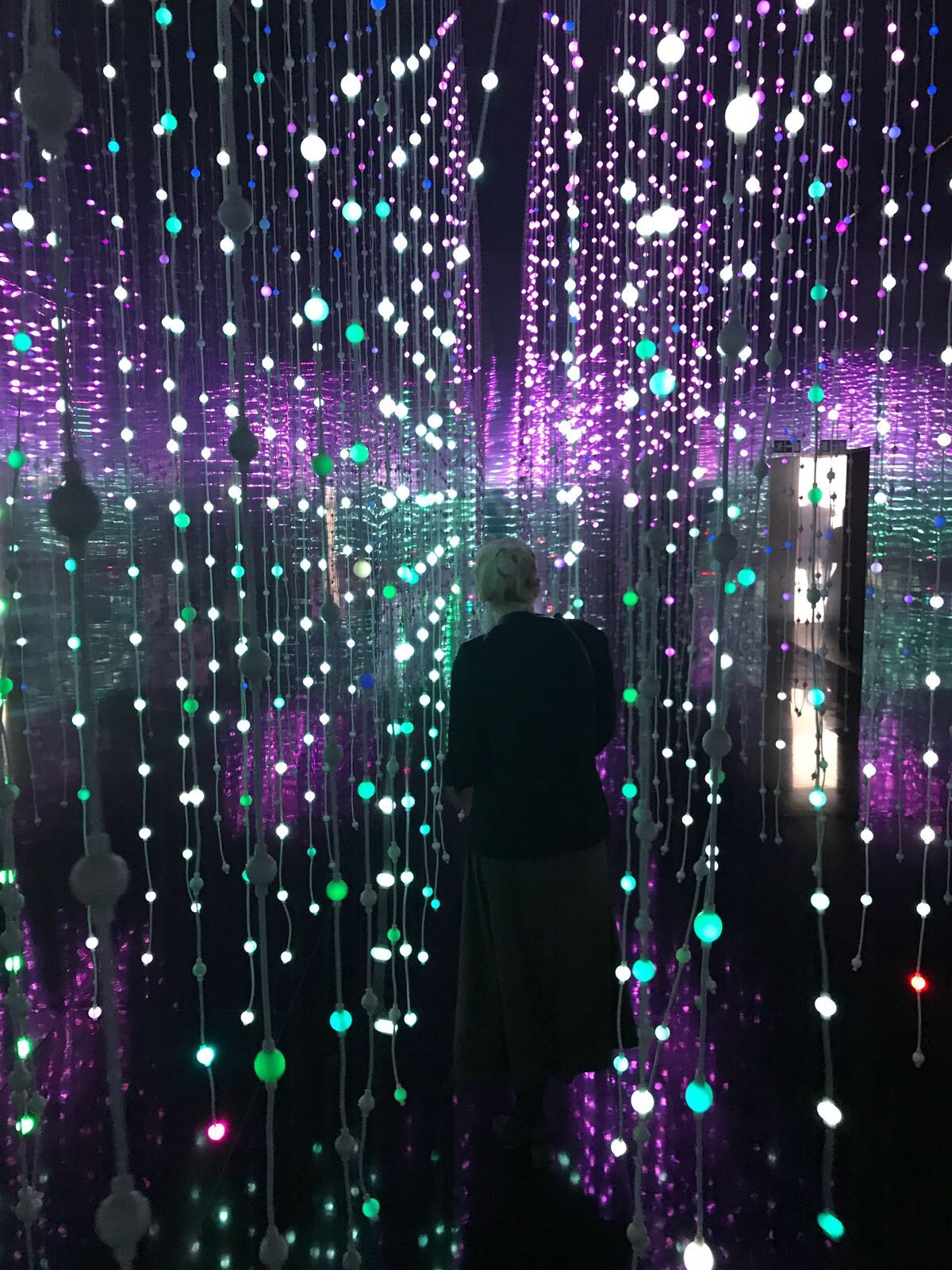 Dubai, where a fantastic, futuristic metropolis emerges from an ancient desert, might seem a far cry from the colder climes of Norway or Canada but only a city this insistent on pushing its own boundaries can provide a worthy stage to show how others are pushing theirs. The Mohammed Bin Rashid Centre for Government Innovation's (MBRCGI)'s Edge of Government exhibition is such a stage.
Held as part of the World Government Summit, the experience is an interactive showcase of leading government innovation designed to inspire innovation in those that visits and foster a community of innovators. These represent the breadth and depth of creative solutions to complex problems, encompassing emergent practices, new technology use and new ways of operating or partnering to deliver value to citizens.
The exhibition builds on Embracing Innovation in Government: Global Trends research conducted in partnership with OPSI. It brings case studies off the page to a large-scale, real life event to inspire visitors with an immersive experience.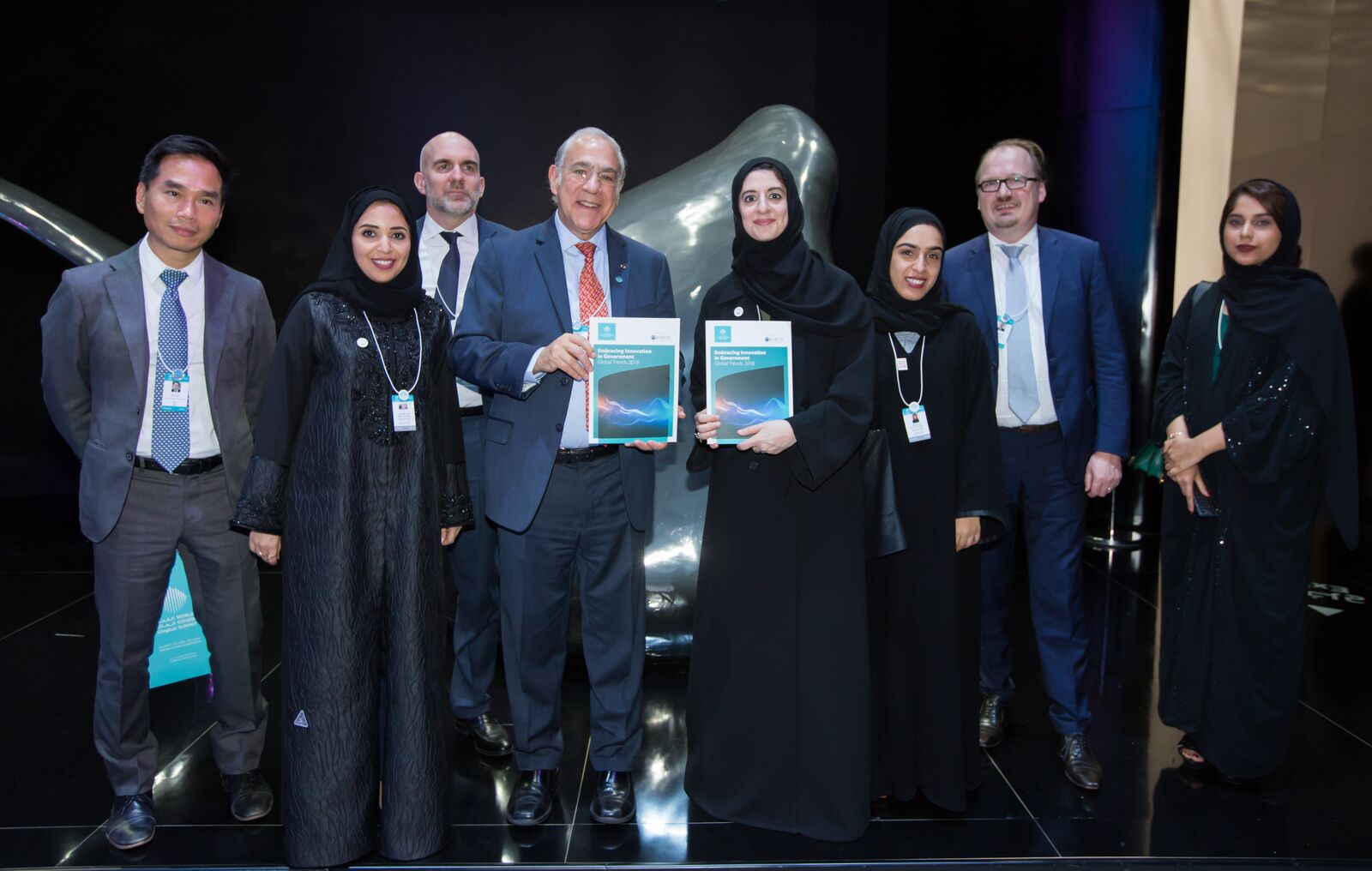 For the last two years, OPSI and the MBRCGI have partnered to uncover key trends in innovation, and to surface leading-edge examples of these trends from around the world.
The Edge of Government event is an opportunity to exhibit a select few of these cases, on the basis of:
Novelty: Degree of newness and uniqueness associated with each innovation
Impact: Magnitude and scope of improvement to government attributable to each innovation
Replicability: Potential for replication in other countries and regions
OPSI caught up with two exhibitors, Free Agents and Government of Canada (GC) Talent Cloud and the Asker Welfare Lab, to reflect on their experience of the event a few months on, to understand how their participation has helped them raise the profile of their project both at home and internationally.
Edge of Government innovation in talent management in Canada
The Edge of Government event featured the Free Agents and Government of Canada (GC) Talent Cloud initiatives, two initiatives that both represent cutting-edge innovation in public sector recruitment and talent management.
At first glance, the machinery of government and the minutiae of hiring practices might not seem like a hotbed of exciting change. Yet, getting the right people with the right skills working in a way that is right for a particular problem is crucial for transforming government.
The Government of Canada understands this, and the Free Agents and GC Talent Cloud initiatives help to unlock people power to achieve the government's policy and project goals.
The Canada's Free Agent program proposes a new model for workforce mobilisation, offering public servants the freedom to select work that matches their skills and interests and giving managers a way of easily acquire talent with the emerging and core skills short-term projects need.
The GC Talent Cloud is a searchable repository of cross-sector talent, a digital marketplace where individuals can work in/ out of government flexibly without giving up any rights. It departs from the historic permanent hiring recruitment model, so that the Canadian public service can source and deploy skills for project-based work more nimbly. This gives innovative people an easy way of matching their aptitude to meaningful work.
Watch the video to learn more.
Abe Greenspoon, Talent Manager for Canada's Free Agents (a spin-off programme from the GC Talent Cloud), said "our program attracts people who want to have an impact. We give them freedom to bring their unique perspectives to their work. The resulting increase in happiness and productivity is just amazing!"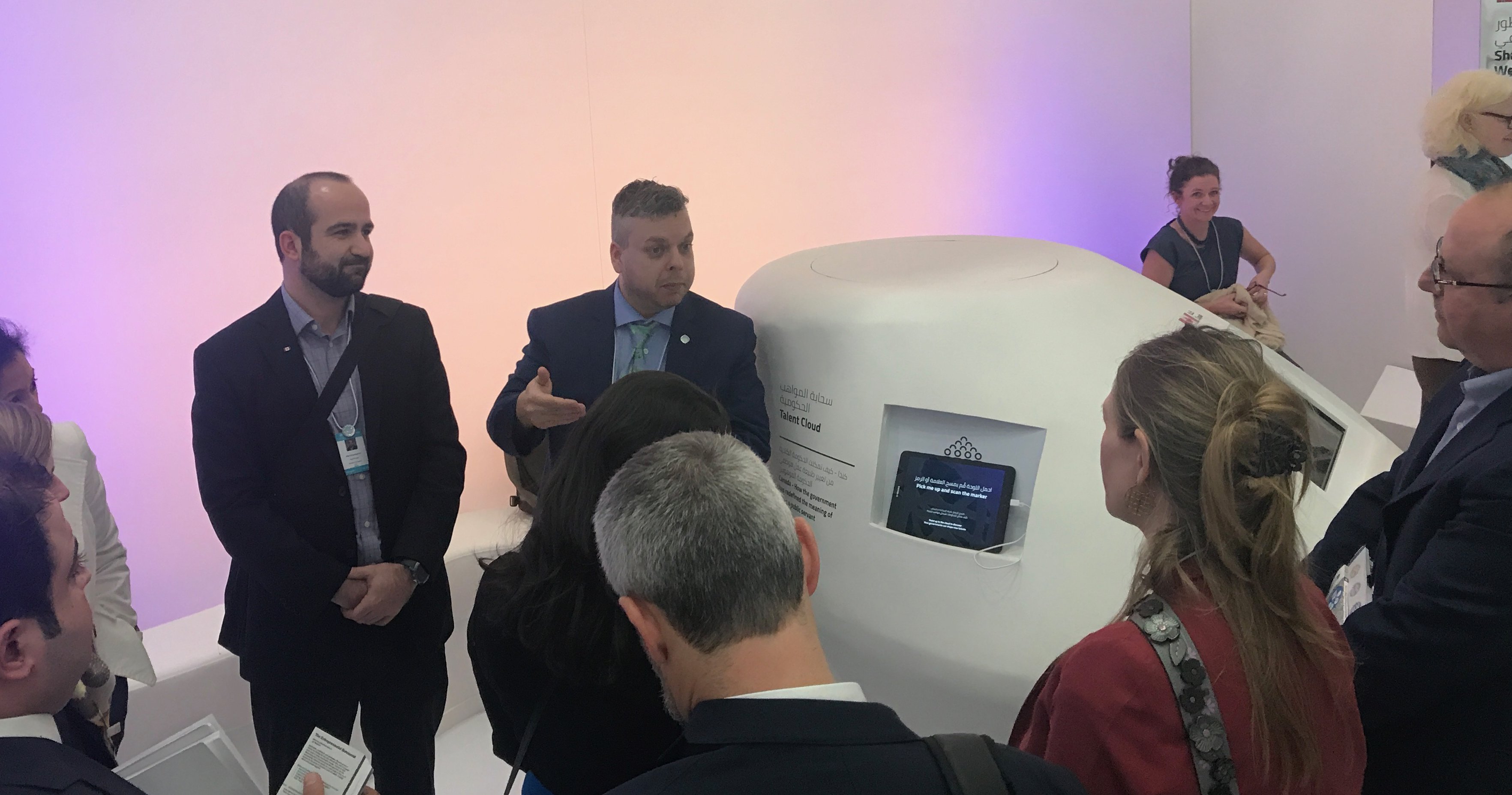 If the public sector truly wants to create a culture where innovation can happen, then it has to invest in the capacity and capability of public servants as catalysts for innovation and allow them to work in a way that keeps pace with the speed of the challenge. This requires reflection on its ingrained habits and 'back office' practices that shape the functioning of the workforce.
This initiative shows how the management of government employees can be both an enabler of innovation as well as a component to be innovated. "Of course we need innovation in policies, programs and service delivery, but we also need to find ways to make our internal processes and policies more effective so we can better deliver for our citizens," said Greenspoon.
Edge of Government innovation in citizen engagement in Norway
From the backroom operation of recruitment to the frontline of citizen engagement, Norway's Asker Welfare Lab was also present at the Edge of Government.
This initiative demonstrated new modes of citizen-centric service delivery. Like many municipality governments, Asker's faced the challenge of siloed services, with little synergies among them. This was hindering the capacity of the government to help those who needed it most.
To overcome this, the Lab radically changed the way public servants work together and also how they work with citizens. Now, frontline public servants connect across service boundaries to map a citizen's needs comprehensively, charting where and how services interact with each other and with citizens' lives.
More significantly, the Lab treats citizens' as 'co-investors', shifting their status from passive recipient to empowered agent. To do this effectively, public servants receive specialist training to build their skills to undertake this work. This radical rethinking of service delivery allows the government to get to the root of citizens' problems and better co-ordinate resources and responsibility among public departments to assist them. It also means citizens have a bigger stake in the outcome, as they now play an active role in developing a comprehensive solution. The new mantra? "No decision made about me, shall be taken without me."
Watch the video to learn more.
In an interview with OPSI reflecting on her experience, Ingrid Blichfeldt, Project Manager for the Asker Welfare Lab, said "at first, so much of our work was about changing the mind-set of the organisation. There was a power imbalance between the public servant ('the helper') and the citizen. We are reworking that and now we are succeeding in putting citizens at the centre."
The Lab's work exemplifies the rethinking of boundaries happening all across the public sector. Increasingly, governments are enhancing and ensuring citizen involvement at every stage of the policy and service design and delivery cycle. Innovation like this makes public servants renegotiate what it means to be an 'expert', as processes that were previously kept behind closed doors have been opened up to the active involvement of citizens. For the Asker Welfare Lab, the increased interconnectedness among government organisations coupled with their increased inclusiveness of citizens, means that service delivery is more effective and personal. "Public servants not only have to understand citizens' needs but also their dreams. Together, they can make a plan to meet and achieve them," said Blichfeldt.
Building a community at the Edge of Government
While the Edge of Government event is a celebration of public sector innovation and a platform for global networking among leaders and public servants working on common issues, it is most fundamentally a lesson in courage.
In the rapidly evolving, emergent field of public sector innovation, exhibitions such as these show what is possible when governments move beyond paint-by-numbers policy approaches or incremental change.
Blichfeldt said "the event gave us a platform to talk about the philosophical shift that is happening in our government, raising the profile of our work in Norway. We had an overwhelming number of interesting conversations with those trying similar things in their own countries or with professors who helped us to put elements of our project in a broader context."
For innovation to become the 'new normal', then leaders and key decision makers need to see the value of working differently and learn from one another, always with an eye on the horizon. "It was amazing to get invited to Dubai, as we had the chance to explain our project to change-makers, practitioners, leaders, government officials and Heads of State…we've expanded our relationships and are exploring ways we can collaborate with international peers. Being able to point to our inclusion in the event as recognition of us being an international innovation success story has helped answer many questions, and open up doors for partnerships, back home," said Greenspoon.
Indeed, complex problems show no sign of abating. Governments need to understand, test and embed new ways of doing things if they are to remain relevant. By uncovering emerging practices, identifying what is next and celebrating exemplar initiatives, the international innovation community can continue to grow and learn from its members. This helps governments to move forward, together.
Public sector innovation is not easy. Building a community to celebrate and inform change in the way the Edge of Government event does is crucial to advancing the thinking and practice of how to address pressing public challenges. For fellow policymakers looking to break new grounds, Greenspoon sums it up best, "be curious, be courageous and be audacious".
Connect with OPSI
Interested in public sector innovation? Feel free to get in touch with us at [email protected] or @OPSIgov. We also encourage you to join our OPSI LinkedIn community to exchange ideas with fellow innovators and our newsletter to receive innovation updates.