Unlocking the Future: Anticipatory innovation governance in Finland 

Seismic events and trends like infectious disease, migration, climate change and technological disruption demand that governments respond rapidly and decisively. Yet without preparation, such decisions must be made from a rapidly diminishing number of options. Sometimes, there is only one clear path left to follow – and it is far from the best one. Finland is trying to identify a better way.
The latest OECD report on "Anticipatory Innovation Governance Model: Towards a new way of governing in Finland" proposes a new path for governments to deal with issues before they reach a crisis point. It details how they can become more proactive and prepared for the future by the developing the tools and knowledge to anticipate and tackle the grand challenges of tomorrow.
Finland has proven to be an ideal partner to lead this new governance approach – anticipatory innovation governance, introduced in an OECD-OPSI working paper. Despite being renowned across the world for its preparedness, the Finnish government aims to improve the way its public administration works. This work has been supported by the European Commission DG REFORM as a case of a practical and holistic application of the model.
Through numerous workshops, expert consultations and rigorous data analysis taking place between 2020 and 2022, Finland invited OPSI to assess and enhance its public governance system by strengthening the mechanisms associated with anticipatory innovation governance capacity and pinpoint the key components of an effective system for government to anticipate and address future challenges.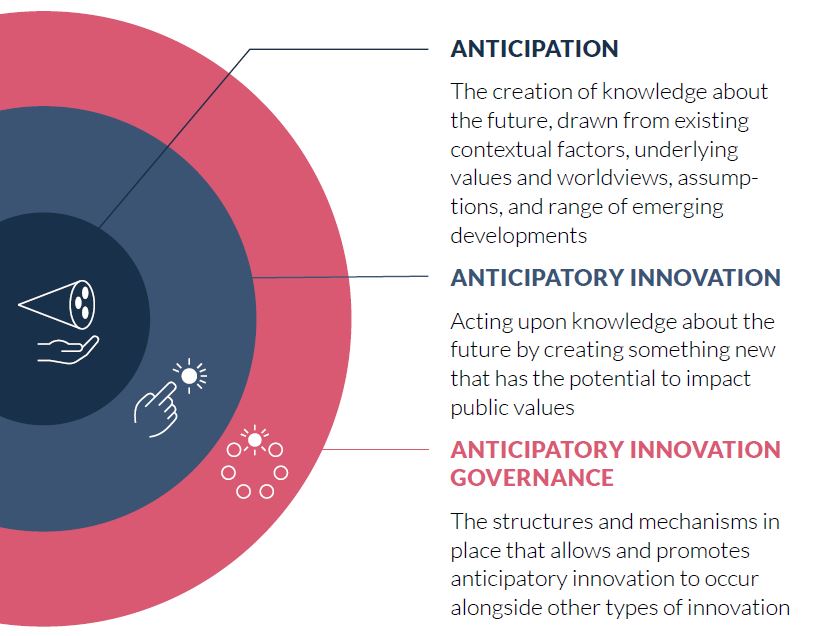 The resulting report assesses the capacity of the Finnish government system as a whole to anticipate and address future challenges – from the local to the national level. To understand how the anticipatory innovation governance model can be applied in practice, OPSI also worked with four government taskforces to explore its impact on four areas of activity: continuous learning policy, carbon neutrality, child well-being, and the collaboration between politicians and public servants under conditions of uncertainty. OPSI connected Finland with peer examples of emerging anticipatory practices in the United Kingdom, Australia, Netherlands, Denmark, Ireland, Gipuzkoa (Spain), Switzerland, Norway, New Zealand, and others to inform pilot case studies and the overall model. Each of these pilot case studies put the anticipatory innovation governance model to the test as the taskforces of Finnish civil servants collaborated with OPSI to consider how it used to support their work and the challenges it might create.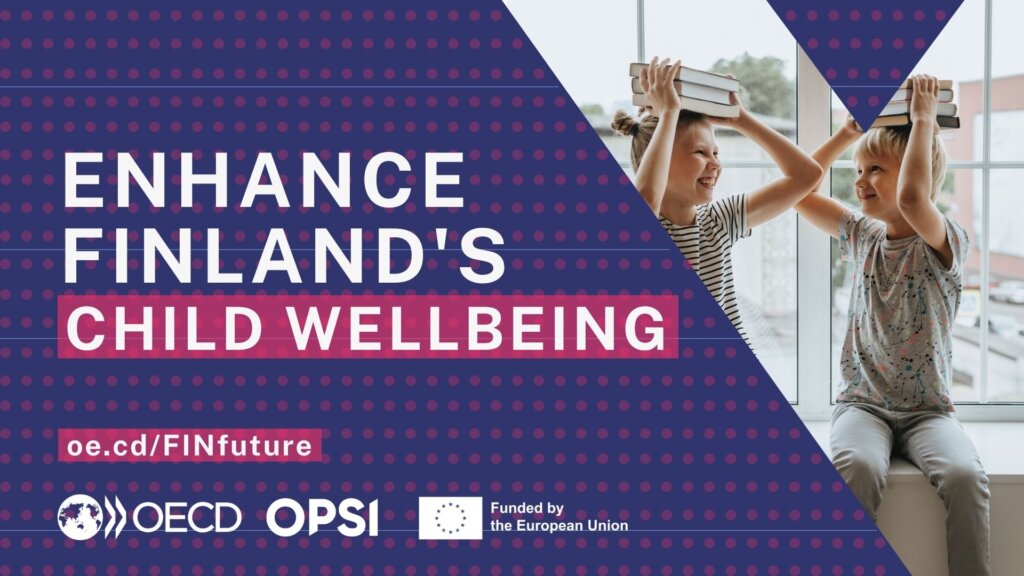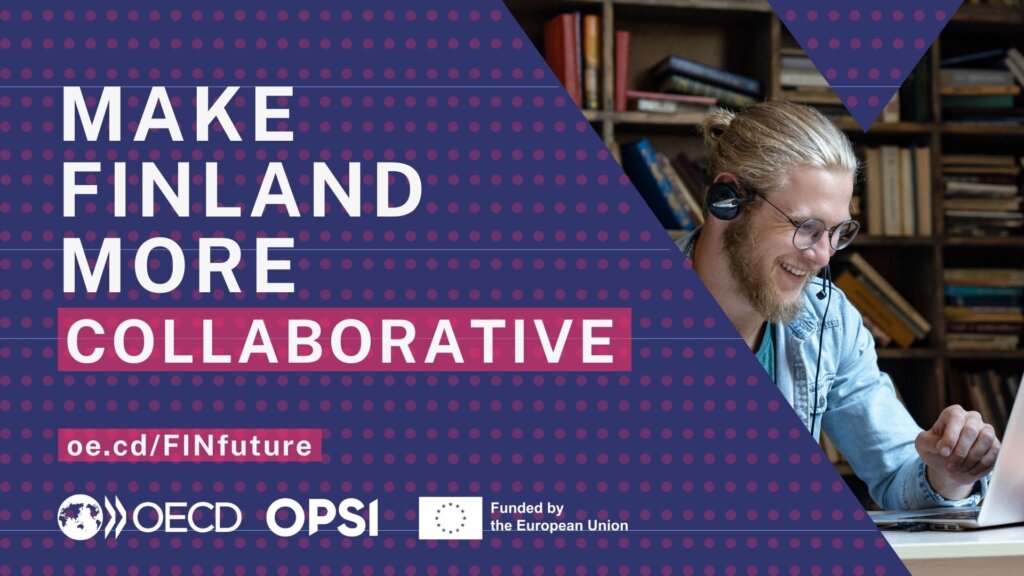 Learning from Finland: A leader in proactive governance
Finland has long been a leader in public sector reform, known to embrace innovation, respect the rule of law, trust in government and place great emphasis on ethics in public administration. The country is a frontrunner in the application of strategic foresight approaches and policy experimentation.
Yet, while Finland is top of the tables in numerous international comparisons, successive governments have focused on how its public administration can more effectively address the challenges in strategy steering and policy implementation in the 21st century. The current Government Programme explicitly commits to rethinking how long-term, dynamic and future-oriented policy can be achieved.
Even in the best of conditions there is work to be done to become more anticipatory. Through the conducted analysis, we found that in spite of investment in strategic foresight in parts of government, approaches that aim to enable the government to anticipate and prepare for the future are not always being applied effectively (we call this the 'impact gap'). In addition, the exploration of alternative approaches to address emerging challenges was limited, resulting in lost opportunities to identify cross-cutting solutions that make the best use of Finland's government capacity and society.
There are a number of reasons for this, and the AIG model divides them into two broad categories: authorising environment and agency. The authorising environment describes institutional mechanisms which either support or inhibit the application of anticipatory approaches in the operating environment. In Finland, challenges in the authorising environment ranged from organisational barriers to inflexible traditional government policy steering mechanisms. On the other hand, agency denotes the tools, methods and information resources that enable public servants and organisations to anticipate and innovate in practice. In Finland, knowledge and experience with anticipatory approaches were not well distributed among public servants, meaning that their application was patchy and inconsistent. These issues are unlikely to be unique to Finland, and we expect that they are common to many OECD and non-OECD countries.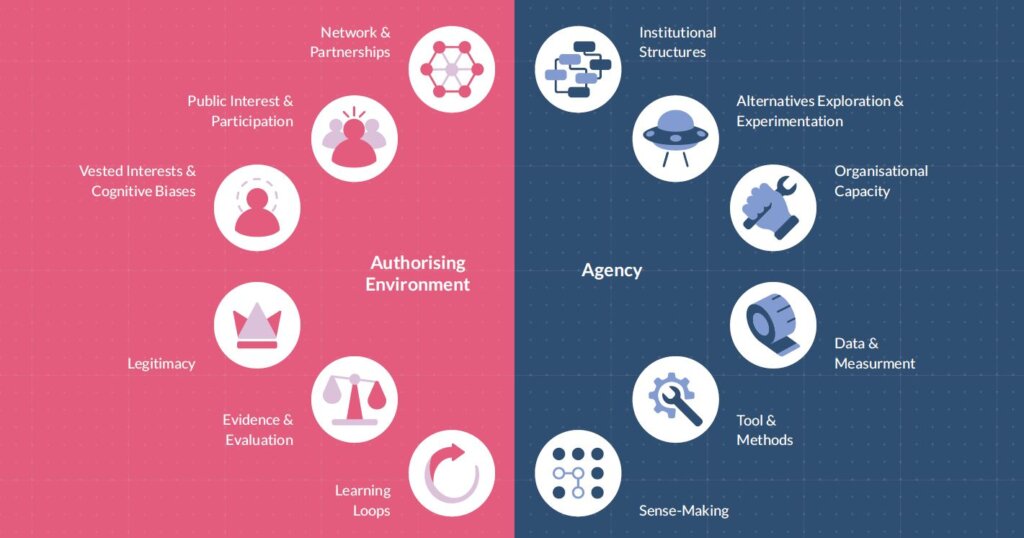 OPSI's work with Finland did not conclude after this assessment. Instead, it informed criteria for selection of the pilot case studies. By working with Finnish civil servants to test the relevance of the AIG model to these areas, we were able to provide more precise proposals to address their challenges and enhance our understanding of how AIG can be applied in practice. These include creating 'future-seeking moments' for civil servants and politicians to consider possible futures and alternatives at key points in policy and strategy development, reforming regulatory approaches to support experimentation, and designing training, teams and roles to increase the understanding and application of anticipatory approaches.
An updated anticipatory innovation governance model
The empirical work in Finland informed the revision of the anticipatory innovation governance model the OECD has been working towards. The work showed that AIG is not an extra layer on top of existing government structures but needs to be integrated with the everyday functions of governance and changing them to be more proactive towards future risks, opportunities and uncertainties. Thus, the model proposes, among others, changes for regulative, legislative, strategic, budgetary and procurement functions of government and defines new functions connected to government planning and transition management. The first aims to make clear how governments analyse emerging issues, assign ownership and design organisational responses towards these; the second highlights the need to put in place government transition processes from one government term to another, in order to ensure that essential signals of change are not missed and learnings from complex policy reforms wasted.
Our findings are outlined in "Anticipatory innovation governance: Towards a new way of governing in Finland", a summary published in advance of a comprehensive report due in September 2022. The approach and results from this work in Finland can be considered as a template for other countries interested in strengthening their capacity to anticipate the future and govern proactively. We invite you to learn from Finland's experience of developing its anticipatory capacity and will be happy to respond to comments and questions. If you would like to have more information, please contact us at [email protected].
The project was funded by the European Union via the Structural Reform Support Program and implemented by the OECD in cooperation with the European Commission's Directorate General for Reform Support (DG REFORM).