Welcome to smarter cities: Anticipatory innovation in the City of Helsingborg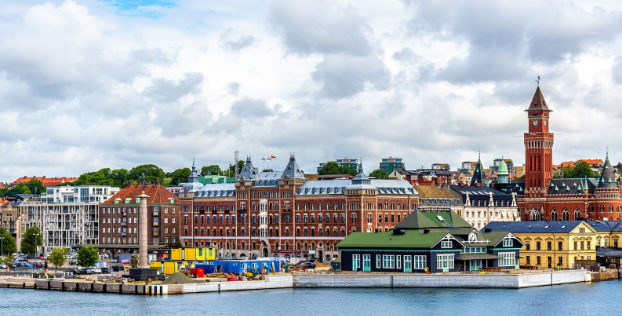 This post was guest authored by Micco Gronholm, Head of Future, City of Helsingborg
The City of Helsingborg, Sweden, has taken a stand. Over three years we will make an investment of a type that Sweden has never seen before. SEK 250 million will be ear-marked to be used for one thing: Anticipatory innovation to find new, smarter and more efficient ways to plan and build cities where both the people and planet can thrive.
Over the course of the last few years the City of Helsingborg has received a number of awards: Sweden's IT municipality, Quality Municipality of the Year, Growth municipality of the year and three years in a row 'Sustainability Municipality of the Year', to mention a few.
Regardless, Helsingborg (like other municipalities in Sweden) faces great challenges.
The number of children and elderly is increasing compared to the working population which means the city's expenses are rising faster than its income. At the same time, citizens expect better, simpler, faster and more flexible service. The challenge going forward is to offer public service that is as good, or preferably better, as today but at a lower cost.
This equation can only be solved by changing how we work and finding smarter solutions. In short, we need to invest in innovation – especially in anticipatory innovation; testing new tools and working methods, forge new paths and exploring radically new possibilities.
An open platform for city innovation
Now we're looking for others to join us on this journey. People and organisations with the ideas, the disrupters, the ones who want to drive change and make a difference. The brave, the bold, and (why not?) also the crazy ones! Together with other cities, citizens, industry, academia and intergovernmental organizations we aim to ask the sharpest questions and develop the best solutions to make smarter and more sustainable cities of tomorrow.
In the summer of 2022, all this work will be showcased in a city expo, H22 – A Smarter City, that puts the best innovations on display and invites participants to explore and take part in new urban designs – all the things that come together to compose life in the city.
With H22 we're putting the human element front and centre by examining the city from three perspectives:
Improving quality of life: About life in the city and between houses. About planning and building the urban environments of the future with a central focus on human well-being.
Innovative urban development: About utilizing the possibilities of digitalization and automation to plan and build smarter and more sustainable cities. About interfaces, design and architecture as part of that development.
Reinventing city governance: About leadership, decision-making and enabling in successful urban development. About citizen involvement, co-creation and fast changes in combination with long-term sustainability.
Her Royal Highness Crown Princess of Sweden has chosen to support the initiative by becoming the royal protector of H22.
First step: H22 Summit, November 5-6, 2019
However, already on November 5-6 this year, we're arranging the H22 Summit, a two-day conference that unites daring thinkers, digital dreamers, sustainability specialists and future icons from the world of design and engineering. It's the first step in rewriting the rules, remodeling the ideas and rethinking the objects of a city built for the wellness of the people and the wellbeing of the planet. At the H22 Summit you will meet:
Frans-Anton Vermast, Amsterdam Smart City Advisor, shares his take on what it takes to develop a smart city, an inclusive society and a more habitable place for people.
Olga Algayerova, Executive Secretary at the United Nations Economic Commission for Europe, shares her thoughts on why and how cities are the key to a sustainable future.
Ifeoma Ebo, Director of Strategic Design Initiatives at the Mayors Office New York City, shares a brand-new approach to support public safety through community engagement.
All H22 Summit information, including ticketing information if you would like to join us, is available here.
We get the future we make
City development might not always be perfect, but striving for something better is always part of the process. Hundreds of co-creators take part in this unique initiative, everyone with a question or solution of their own. Become wiser by diving headfirst into inspiring friction and new pathways.
Don't miss a step of the journey. Welcome to Helsingborg – welcome to smarter cities.