OPSI Toolkit Navigator becomes more social

Since the launch of the Toolkit Navigator in November 2018, we have maintained it as a live and continuously growing resource and built up an active community of fellow tool and method experts and enthusiasts.
In addition to adding new toolkits, including many submitted by our community, as well as encouraging reviews of existing toolkits from practitioners who have experience with the toolkits, we look forward to Toolkit Navigator enhancements in 2021. We are happy to announce that we have partnered with the Danish Design Center and SciencesPo University to make the Toolkit Navigator even better.
The living resource
The number one challenge identified when we were designing the Toolkit Navigator in 2018 was how to keep it alive and continuously relevant. Many individual toolkits come and go while others take on a life of their own through various remixes and adaptations to new contexts. Early on in the design of the OPSI Toolkit Navigator, we decided that we would not try to build one toolkit to rule them all or even try to be relevant to every public sector challenge forevermore. Instead, we designed it as a navigational tool, organised with a flexible but consistent language, matching the universe of existing toolkits—guides, canvases, playbooks, serious games, and other resources—to the types of "jobs to be done" that real public servants face in their work, from designing a moonshot mission to developing an action plan to conduct interviews with service users to inform improvements.
Some of our early lessons still ring true about toolkits overall: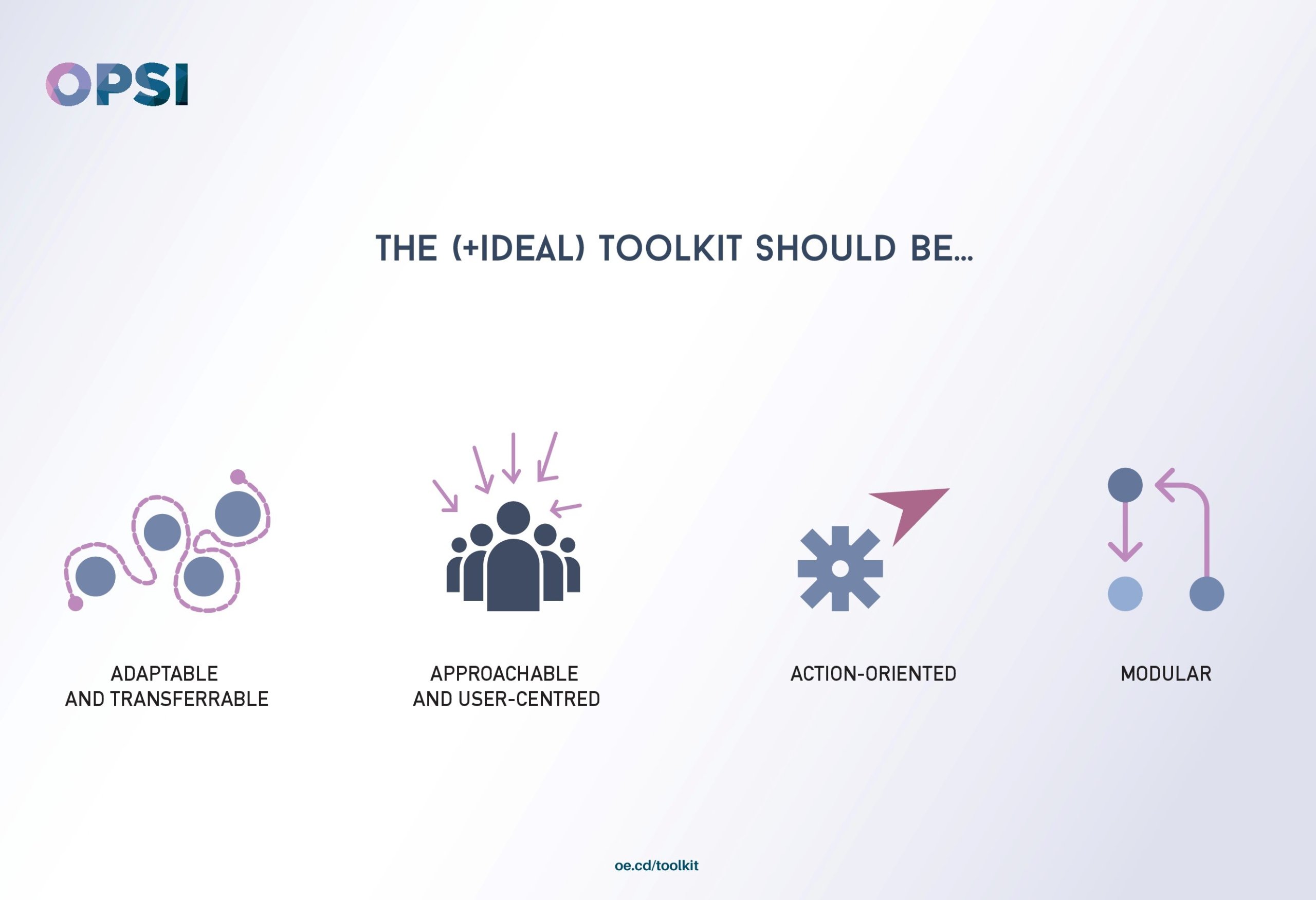 These were the criteria we used when filtering which community-proposed toolkits we should include in the Toolkit Navigator, although we tend toward inclusion if we think the toolkit could have some value to public sector innovators. We also filtered out some, but not many, toolkits that were not freely available and we give preference to toolkits that are licensed for remixing and include editable content.
Trusted feedback from people who have been there
Each toolkit or resource in the OPSI Toolkit Navigator includes a quick summary of the resource, including what it's good for, intended users, format, and other easy-to-digest details. However, we also want to encourage dialogue about how tools are used in practice from real users. For starters, we also allow logged-in users to indicate whether they have used a particular toolkit and find other users who have as well.
Both Danish Design Center and Sciences Po University are leading the charge in our community of practice around the Toolkit Navigator and encouraging peer exchange about innovation tools and methods. Expert staff and students from both organisations are contributing user reviews as guides to other potential toolkit users who are curious about whether their peers have used the toolkits, what they used them for, and how they "hacked" them to suit their needs. Even suggestions such as "play music during this workshop while participants are generating individual ideas" are hacks that could be helpful for future users and we want to encourage that kind of practical sharing.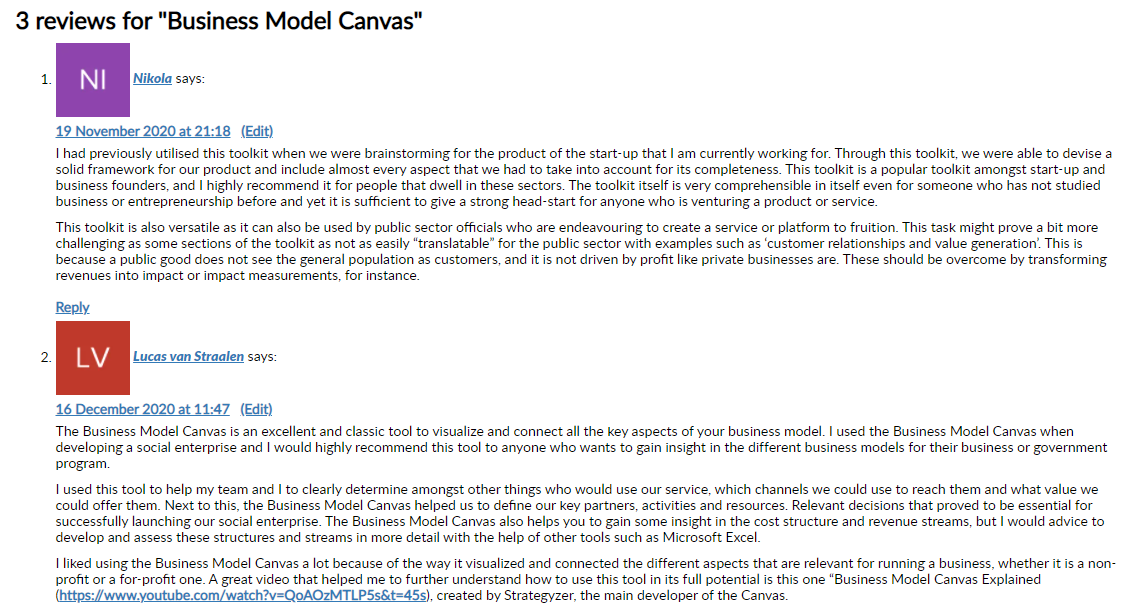 As part of Sciences Po class, Public Management: Organizational Behavior and Public Decision Making, Professor Clément Lacouette-Fougère and OPSI designed a credit-earning class project for Masters students involving critical toolkit reviews. The Danish Design Center also provided numerous toolkit reviews, especially of toolkits related to design topics given their expertise in that field. The Toolkit Navigator now features over 100 reviews from innovation practitioners.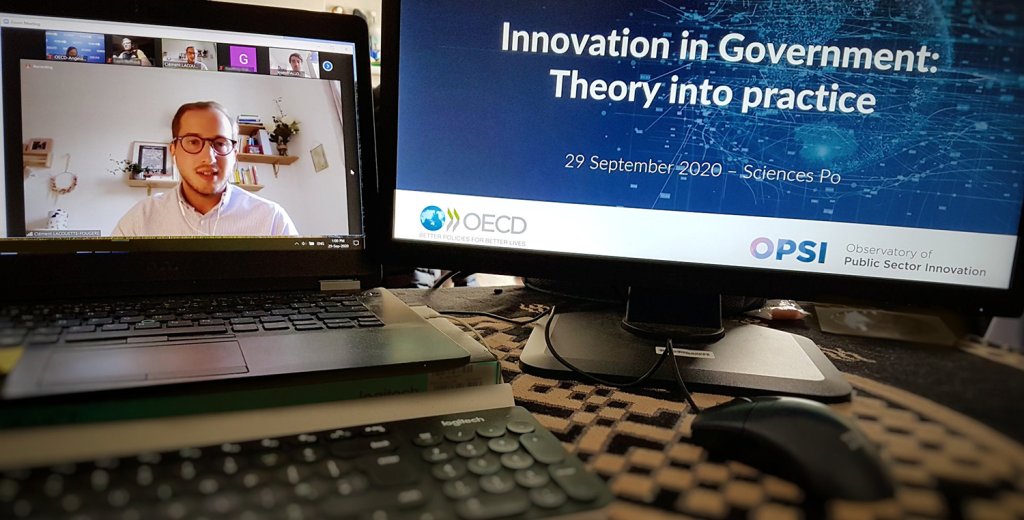 Contribute your expertise to the Toolkit Navigator
Would you like to review a resource in the Toolkit Navigator or browse others? Log in to the OPSI website (or register for free), browse the toolkits, and when you find one that you have used, add your review at the bottom. Reviews will be reviewed by our staff before they appear on the live site.
If you think there is a toolkit missing from the OPSI Toolkit Navigator that public sector innovators would find valuable, please add it (login required). We ask for a few details from you but the process is simple and takes about 5 minutes. We would particularly like to see more underrepresented disciplines in the Toolkit Navigator, such as behavioural insights and systems change.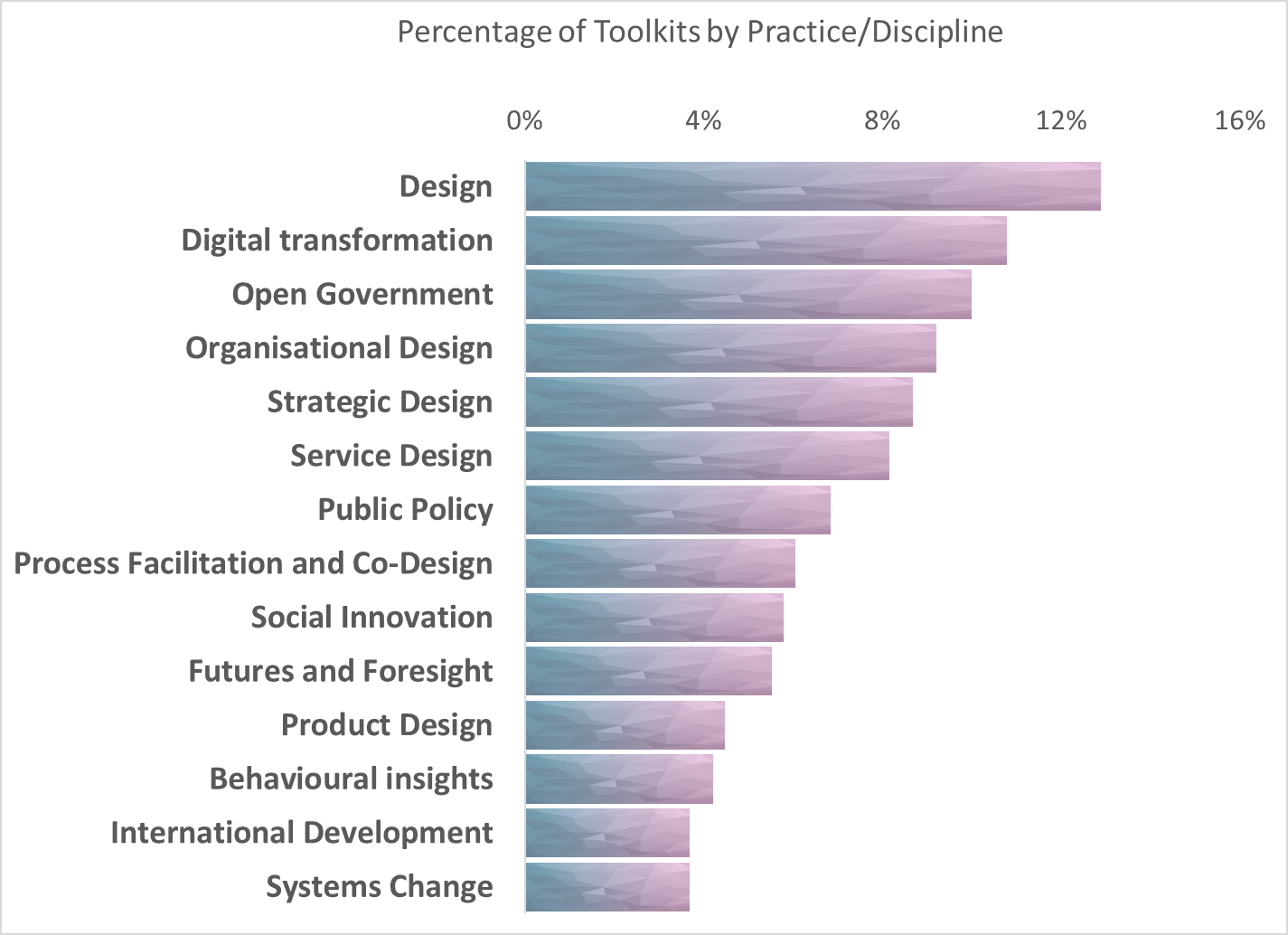 What is next for the Toolkit Navigator?
In 2021, we will add additional social features to the Toolkit Navigator, in addition to continuously adding more toolkits as we find them or as you suggest them to us. We will also work with toolkit publishers to encourage them to make them more open for remixing and reuse, such as using more permissive Creative Commons licensing, if they do not already do so.
Do you have suggestions of how we could improve the OPSI Toolkit Navigator or is there a feature you would like to see? Let us know.
The Toolkit Navigator is supported by the European Commission under the Horizon 2020 Work Programme
Special thanks to our Toolkit Navigator collaborators: