The Anticipatory Innovation Governance project will involve developing and testing new approaches and conducting action research with governments and partners in this emerging area of innovation research and practice. Our guiding assumptions:
There is no comprehensive understanding of practices and governance needed for uncertain futures—futures and foresight studies need to translate to actions.
Technology is fundamentally shaping society as well as possibilities for solutions, although it is not the only thing deserving of our focus.
Traditional approaches and techniques for policy-making are not enough in an environment of complexity and fast-paced change influenced by a variety of stakeholders, often outside of the public sector.
Governments now are having trouble with even articulating the right questions—involving potential value shifts under deep uncertainty—let alone exerting appropriate oversight or actively participating as ecosystem shapers…but some are ambitious enough to lead the way.
Read our latest publication on anticipatory governance innovation here. Summary report also available here.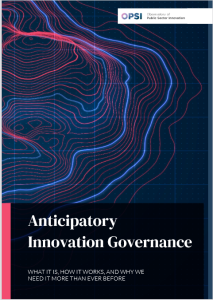 The time to act was yesterday
Governments have less time than they think to prepare for revolutionary and disruptive change. We see a growing need to build up new types of methods, structures and capacities to anticipate extreme events, influence socio-technical shifts and make visions of more desired futures actionable now. We are fundamentally rethinking the way we do public policy and deliver value.
Anticipatory innovation is one facet of OPSI's Innovation Facets Model, developed through system-level innovation studies across the world and researched also by several of our core partners in this project, at local, national and international levels. Different types of innovation require different interventions and strategies, as well as different governance. Anticipatory innovation is the least developed facet, in the public sector and beyond. That changes now.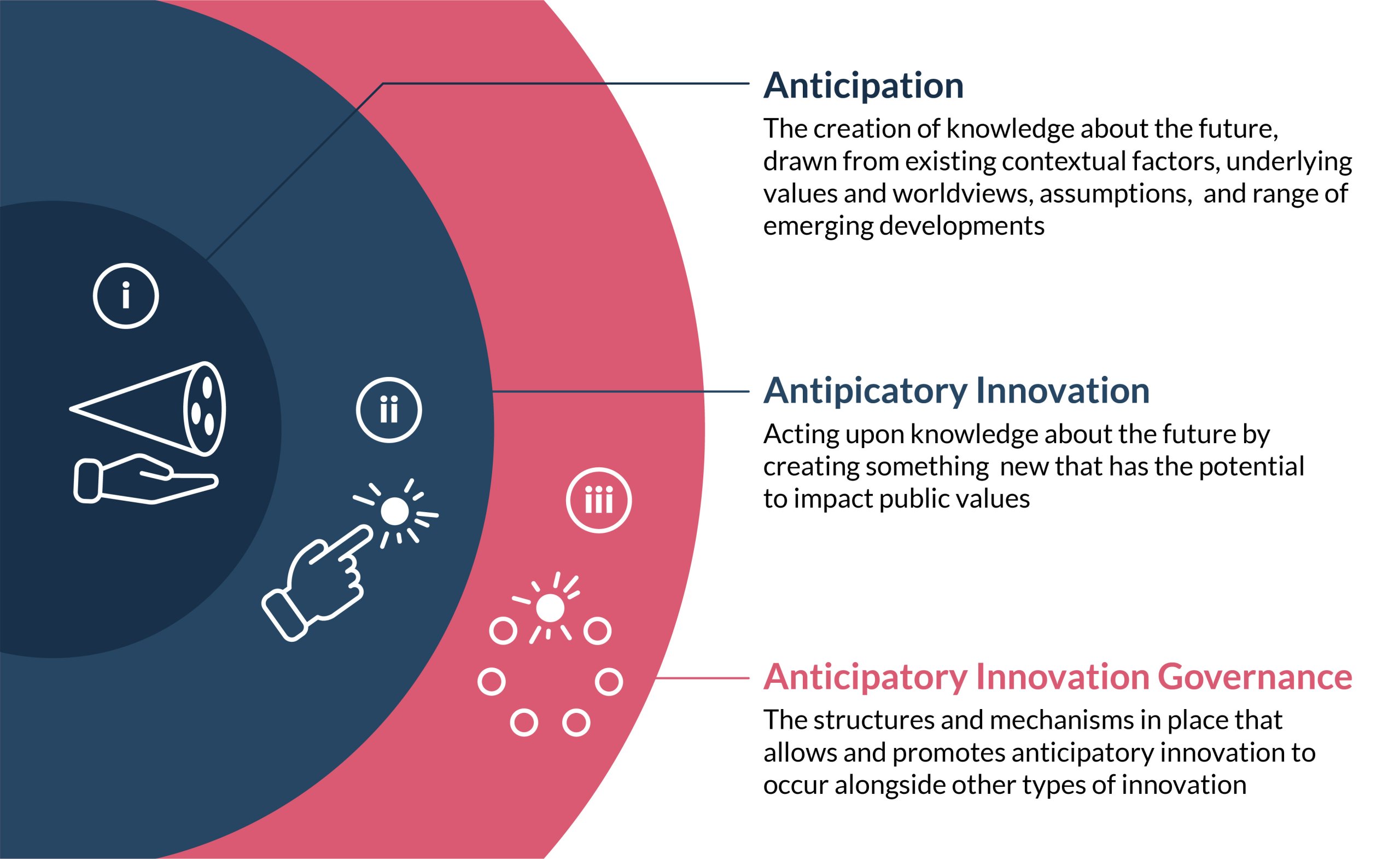 Anticipatory innovation involves:
1. Picking up on weak signals about deep, societal shifts
2. Engaging with weak signals before a new course of paradigm is locked in
3. Exploration and experimentation with emergent issues that might shape future priorities and commitments
4. Testing assumptions and exploring radically different possibilities
5. Developing continuous learning loops to quickly change course
6. Building up internal capabilities as part of a diversified innovation portfolio
How we will work
The project is for governments and public-interest organisations who want learn through real-world experiments and challenge the status quo and existing assumptions of public value (e.g. transparency, privacy, accountability, etc.). We will draw from and connect to our ongoing work with local and national governments. 
New and radical ideas generally do not cohabit well with existing reporting structures, processes, and workflows, but we aim to find that balance. We are identifying action research cases in which governments are willing to take action to find that balance with us. For this project, observation is a hands-on activity.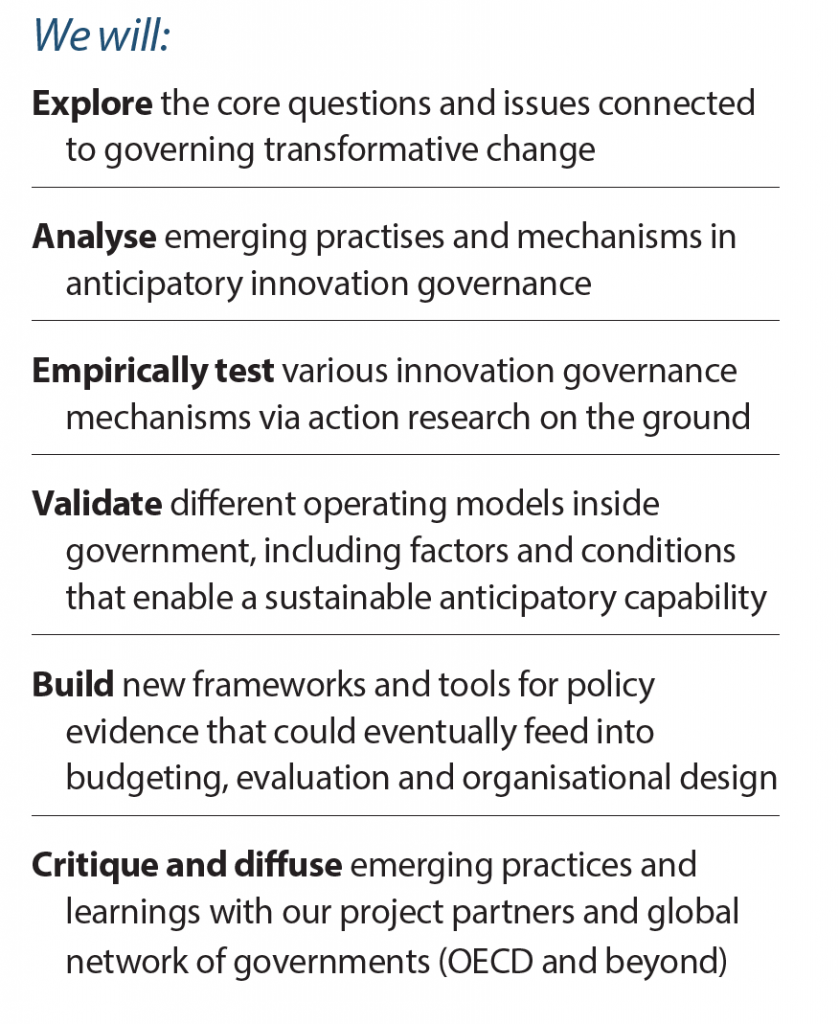 Contact us to get involved
We are still seeking:
Project sponsors who wish to sponsor publications, expert meetings, expert analysis, community of practice and/or public events
Action research partners who will experiment with portions of the model around topics of interest (future of work, emerging tech, etc.) or mechanisms (feedback loops, evaluation, etc.) and provide peer feedback
Expert observers who will support peer learning, advise on integrating research/lessons from experimental practice, contribute case study content, and participate in events and study visits