The Observatory of Public Sector Innovation (OPSI) undertakes country studies in order to help governments better understand how to foster public sector innovation systems that can contribute to achieving their goals. OPSI has thus far worked with the governments of Canada and Brazil.
A public sector innovation system is effectively all of the things that contribute to (and hinder) the appetite for innovation and the ability to deliver innovative outcomes. A public sector innovation system will look different between different contexts, as each country will have different traditions and structures in place. Every country has a public sector innovation system, however not every country will have an explicit or deliberate system. A public sector innovation system can be understood by looking at the relevant structures, actors and processes and their relationships. It also requires understanding the 'lived experience' of those within the system, as beliefs, attitudes, traditions and other informal factors can shape how and when innovation occurs as much as formal features.
Why do public sector innovation systems matter? Governments have always innovated and continue to do so. However, are governments innovating enough to meet collective societal expectations and ambitions? Governments are now operating in an environment of continual change, which means that continuing to rely on existing processes and well-established practices can be risky, as what worked once may not any longer. Currently there is question mark over whether governments have sufficiently integrated innovation practice into their core business.
This is because a continually evolving operating environment requires moving from innovation as a sporadic activity, to a situation where innovation is systemic and can be viewed as a consistent and reliable resource.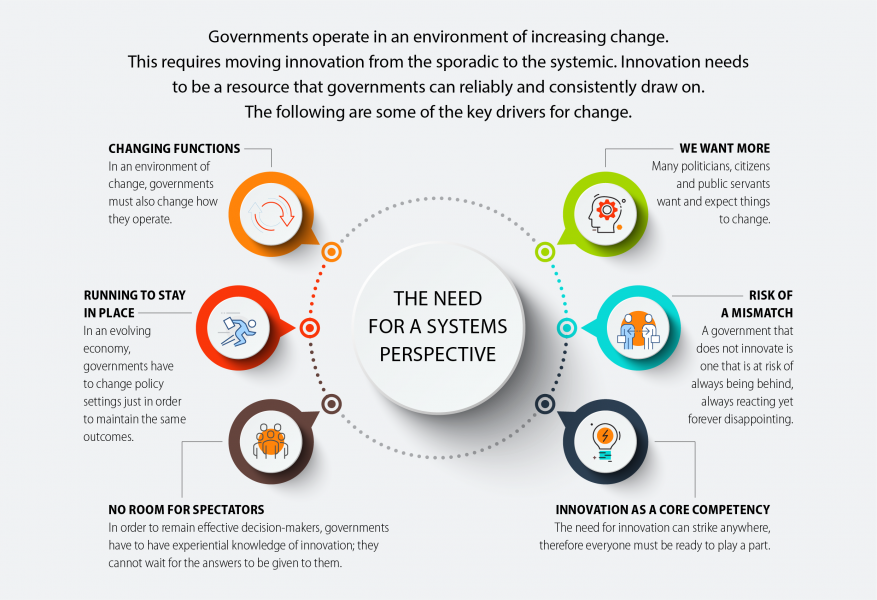 Given the need for a systemic approach OPSI, through its work with countries, has developed a model identifying the determinants of public sector innovation at the individual, organisational and system levels that can be applied to different country contexts.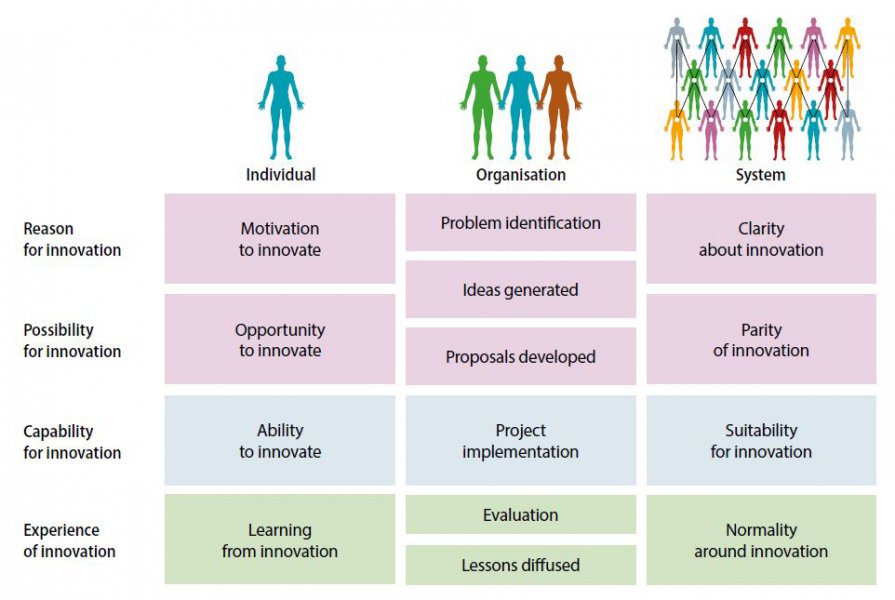 This model provides a means by which to consider and appraise public sector innovation systems.
Questions about the country studies can be directed to [email protected].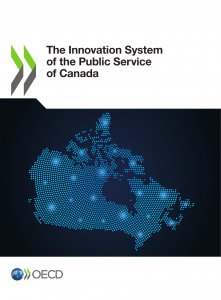 In 2017-18 OPSI, in partnership with the Canadian Government agencies 
Impact and Innovation Unit
in the Privy Council Office and with
Global Affairs Canada
, undertook an in-depth investigation of the innovation system of the Public Service of Canada. The resulting report from the country study of Canada, 
The Innovation System of the Public Service of Canada
, can be found on the
OECD main site
.
Background information
Additional information generated through the project is also shared here. These materials are working documents and should not be relied upon as official representations, rather they are materials that may be of help in better understanding the process of the country study. Due to the fragmented nature of any innovation system, it is quite possible there are errors, omissions, or things that have been misinterpreted or nuances missed (but that's part of the learning process).
Brazil
In 2018 OPSI and Public Employment began investigations of the innovation system of the Public Service of Brazil and innovative leadership of the Public Service of Brazil. Initial findings are now available:
Updates about the project can be found on the OPSI blog.