Innovators around the world are making change within government. We are collecting exemplary case studies so you can see what innovators are doing internationally, learn their lessons and make contact with those involved to ask questions or collaborate.
Browse cases
You can access our growing set of cases on our digital Innovation Case Study Platform.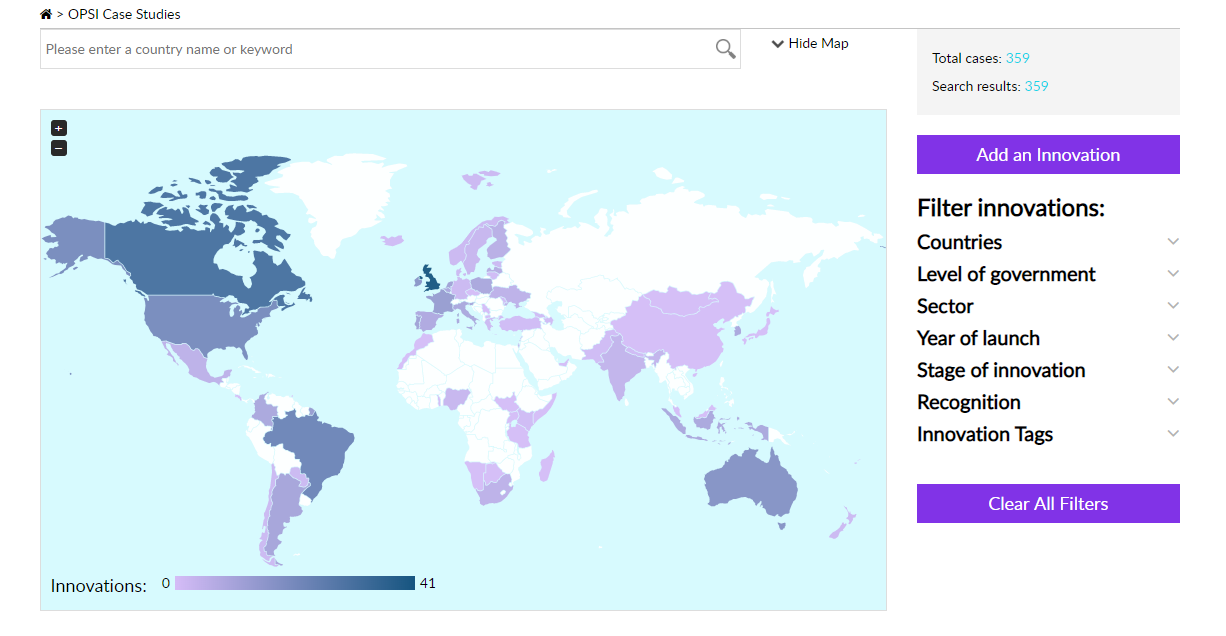 Submit a case
Register for the OPSI website, if you haven't already. If you already have, you will need to log in.
Then, submit your case on our innovation submission form.